Meghan Markle Reveals the First Moment the 'Penny Dropped' and She Got a Real View of the Royals
As an American, you can ignore the British royal family and what is going on with them if you want to. So, it makes sense that when Meghan, Duchess of Sussex married Prince Harry, she had less of an idea of what she was getting into than she would have had she grown up in an environment centered around them. In her recent interview with Oprah Winfrey, Meghan revealed that she had no idea what she was signing up for when she married Harry and the moment that all changed for her.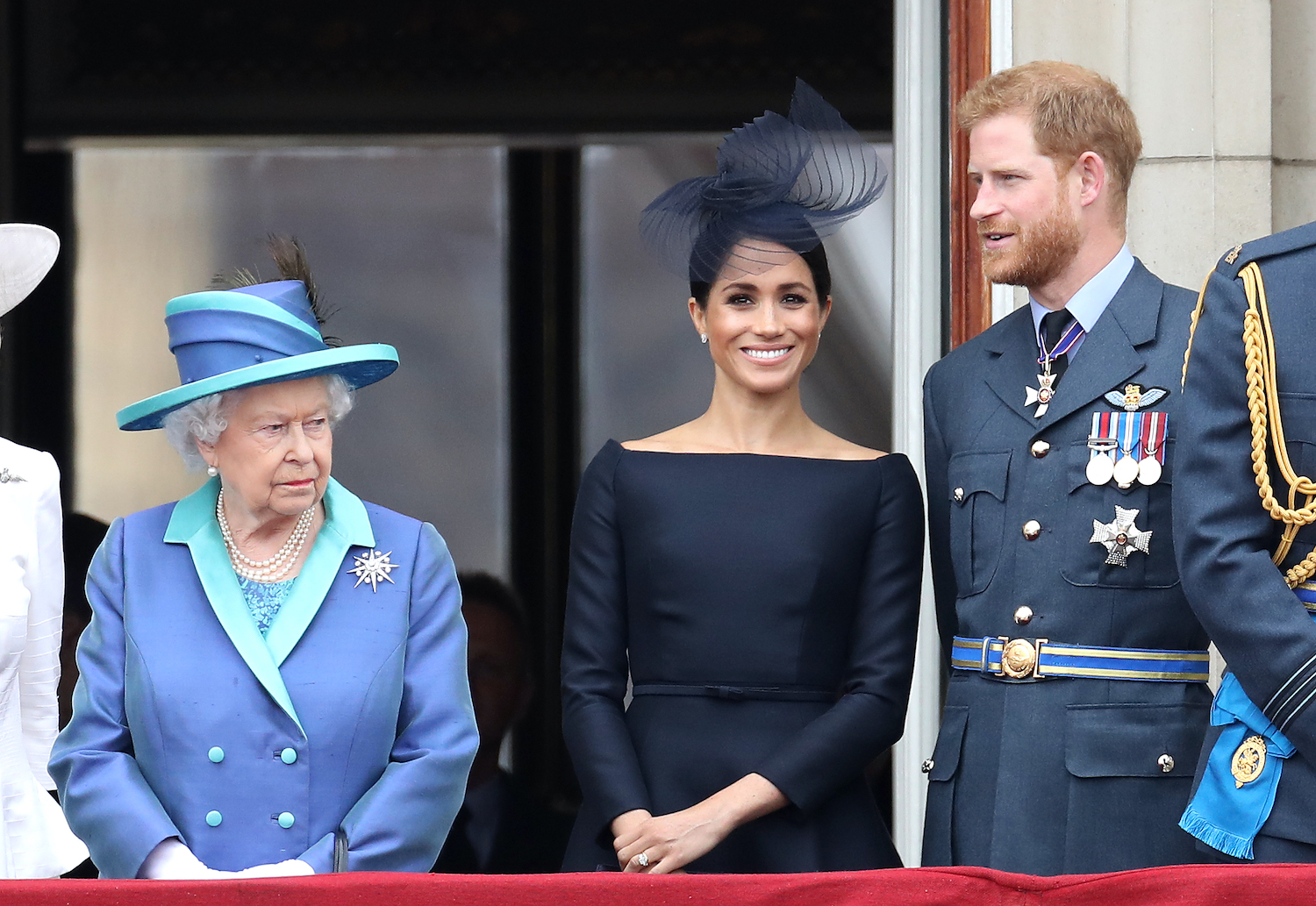 Meghan Markle interview reveals she didn't research Prince Harry
When Meghan started dating Prince Harry, she didn't research him. She told Oprah that she didn't feel the need to google him because she felt that Harry was telling her all the things that were important for her to know. In fact, she knew so little about the royal family before Harry that she didn't even know if Princess Diana ever did any interviews.
Meghan revealed that when she became a more serious part of Harry's life, she started studying things like the British national anthem so that she wouldn't embarrass him or the monarchy. These were things that she had to learn on her own as she said no one trained her or told her what to do as a royal.
When did Meghan get her first real view of the royals?
Meghan had been friends with Prince Harry's cousin Princess Eugenie for a while and Eugenie had been welcoming to her. But during one meal with Eugenie, Harry was informed that the queen had a free moment and was available to meet Meghan.
"It turned out, the Queen was finishing a church service in Windsor and so she was going to be at the house," Meghan told Oprah.
Prior to this, Meghan thought all of the curtsying and pomp and circumstance was only for the public, she had no idea that the royal family curtseyed to one another in their own homes.
"I thought genuinely that was what happens outside I thought that was part of the fanfare," she said. "I didn't think that was what happens inside. And I said, 'But it's you're grandmother,' and he said, 'It's the Queen.'"
"That was really the first moment that the penny dropped," she continued.
Luckily, Eugenie's mom, Sarah, Duchess of York, was there to help teach Meghan how to curtsy before she met the queen.
"And I met her and apparently I did a very deep curtsy and I don't remember it and then just we sat there and we chatted and it was lovely and easy and and I think thank God I hadn't known a lot about the family. Thank God I hadn't researched," the Duchess said.
Though there were some do's and don'ts involved in meeting the queen, Meghan revealed that the monarch had always been kind and warm to her, and even offered to share a blanket with Meghan when she was cold.
The queen has yet to respond to any of the allegations made in Prince Harry and Meghan Markle's interview.