Meghan Markle's Introduction to the Royal Family Was Affected by How 'Jaded' Prince Harry Was, Author Says
Meghan Markle met Prince Harry in 2016. After the couple decided to tie the knot, Meghan was given guidance into royal life. However, according to a royal author, her royal education was "rambunctious." This is reportedly because of how "jaded" Harry already was with royalty.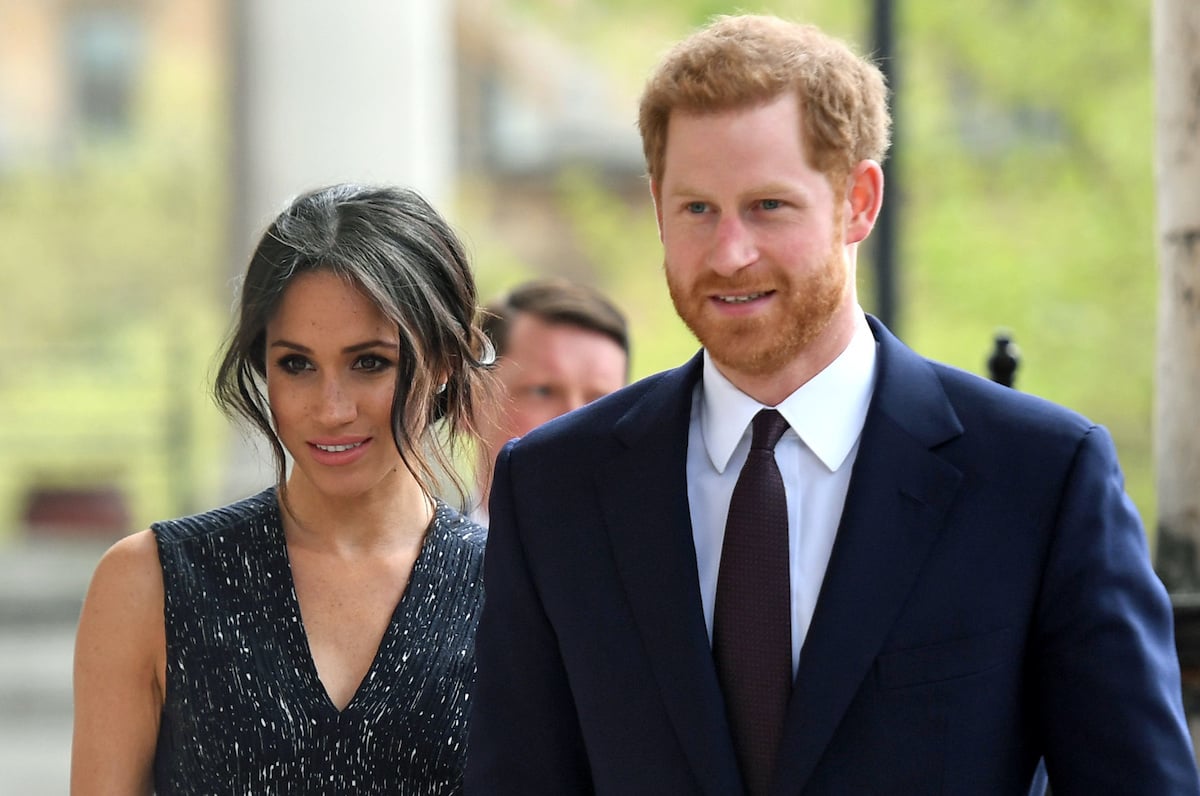 Meghan Markle had people guiding her into the royal family
Being a royal involves learning a lot of rules and protocols. Kate Middleton had royal lessons when she married Prince William in 2011, and Meghan had them as well.
In the book Finding Freedom, author Omid Scobie and Carolyn Durand wrote that Meghan's courses included instructions from "how to most gracefully exit your chauffeured sedan while wearing a pencil skirt to when to curtsy to members of the family several rungs up the hierarchy from you."
Additionally, Meghan also learned how to deal with tough situations, such as kidnapping and talking to terrorists.
Meghan Markle's introduction was reportedly affected by how 'jaded' Prince Harry was
According to author Andrew Morton, Meghan's lessons about the royal family were also affected by Harry's perspective. At that time, Harry was reportedly "jaded" with royal life.
"She learnt what she learnt about the Royal Family from Harry," Morton said, according to Express. "Harry himself was quite jaded with the Royal Family even before this, so she's had a very rambunctious education into the royal world. She has had members of the household give her advice, and she's a quick study, but even so."
Prince Harry admitted he felt trapped in the royal family
At the time of his wedding, many people thought Harry was content with his life. However, he has since talked about how "trapped" he actually felt in the royal family.
During the couple's infamous Oprah Winfrey interview in March 2021, Harry said, "I myself was trapped as well. I didn't see a way out. I was trapped, but I didn't know I was trapped… My father and my brother – they are trapped. They don't get to leave and I have huge compassion for that."
Harry also opened up about this in the docu-series The Me You Can't See. He described feeling "burnout" because the royal family expected him to take on many responsibilities.
"Towards my late 20s everything became really hectic for me. To the point of exhaustion," he shared. "I was traveling all over the place because from the family's perspective, I guess, I was the person who like… 'We need someone to go there—Nepal. Harry, you go."
Harry added, "I was always the yes man. I was always the one willing to say yes. But that yes and yes and yes, yes of course, yes, yes, yes, led to burnout."
In early 2020, Meghan and Harry decided to step down as senior royals. They moved to California and are now becoming financially independent from the royal family. The couple runs their charitable foundation, Archewell, while producing content for Netflix, Spotify, and book publisher Penguin Random House.