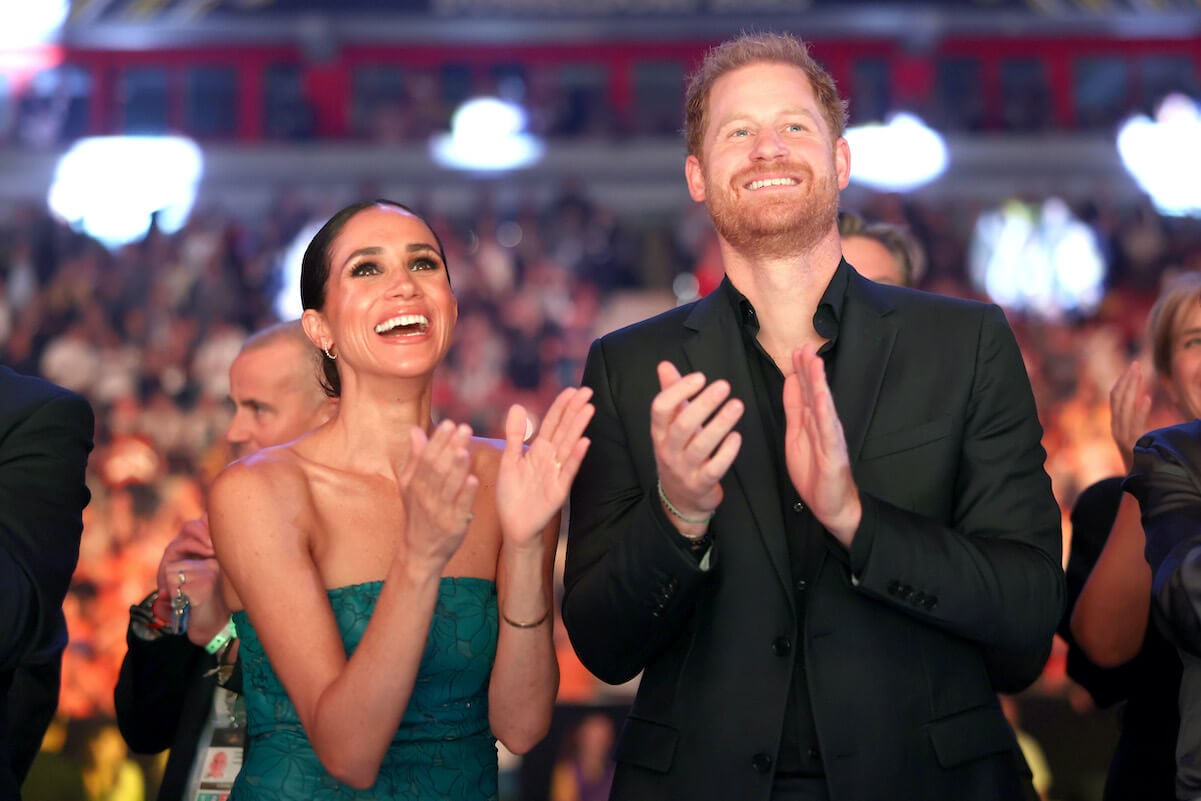 Meghan Markle Invictus Games Wardrobe Totaled to a Whopping $350,000
Meghan Markle accompanied her husband, Prince Harry, to the Invictus Games in Germany in September 2023, and she was donned in $350,000 worth of clothes, accessories, and jewelry.
Prince Harry and Meghan Markle spent a week in September over in Germany for Harry's Invictus Games, an event for wounded or sick service members that he's held since 2014. Harry and Meghan made several appearances at the event, and Meghan reportedly spared no expense on her Invictus Games wardrobe.
Of course, we can't say for certain how much Meghan truly spent given that she might not own all of the pieces she wore. But one outlet reports that the outfits, shoes, and accessories over the several-day Europe trip totaled to a staggering $350,000.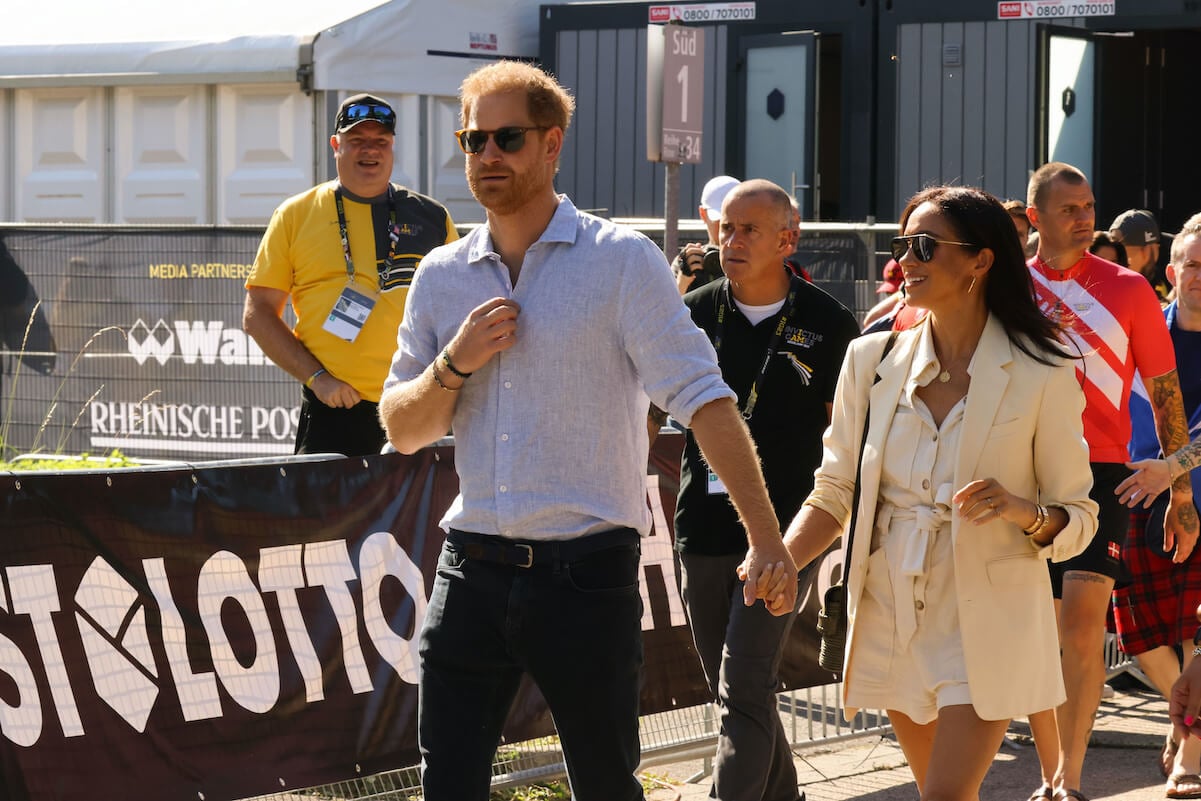 Meghan Markle's Invictus Games wardrobe did not disappoint
Meghan attended the 2023 Invictus Games alongside Harry, and she had a show-stopping outfit for every occasion. Even her casual looks were sophisticated and well-planned, but she certainly spared no expense on the outfits (not that we blame her; the once-per-year Games are a massive event for her and Harry). According to Express, Meghan wore a range of different brands, from high-end like Givenchy to fairly affordable Ralph Lauren looks — all the way to modest Zara clothing. She was also spotted wearing a $140 Banana Republic dress, suggesting that while she might like nice jewelry and accessories, she also knows how to keep a budget.
The majority of the expenses came from Meghan's jewelry. According to Express, the duchess wore a Cartier watch to the games that was valued around $22,000, along with a pinky ring by Lorraine Schwartz that cost more than $60,000. The watch previously belonged to Princess Diana, so it's safe to say Meghan did not pay for that one. And rumor has it she was also wearing a Welsh gold wedding band valued around $170,000. Some of her jewelry was extremely affordable, though, with one pair of earrings costing just $21. In terms of shoes, Meghan was photographed wearing a pair of $475 Stuart Weitzman pumps.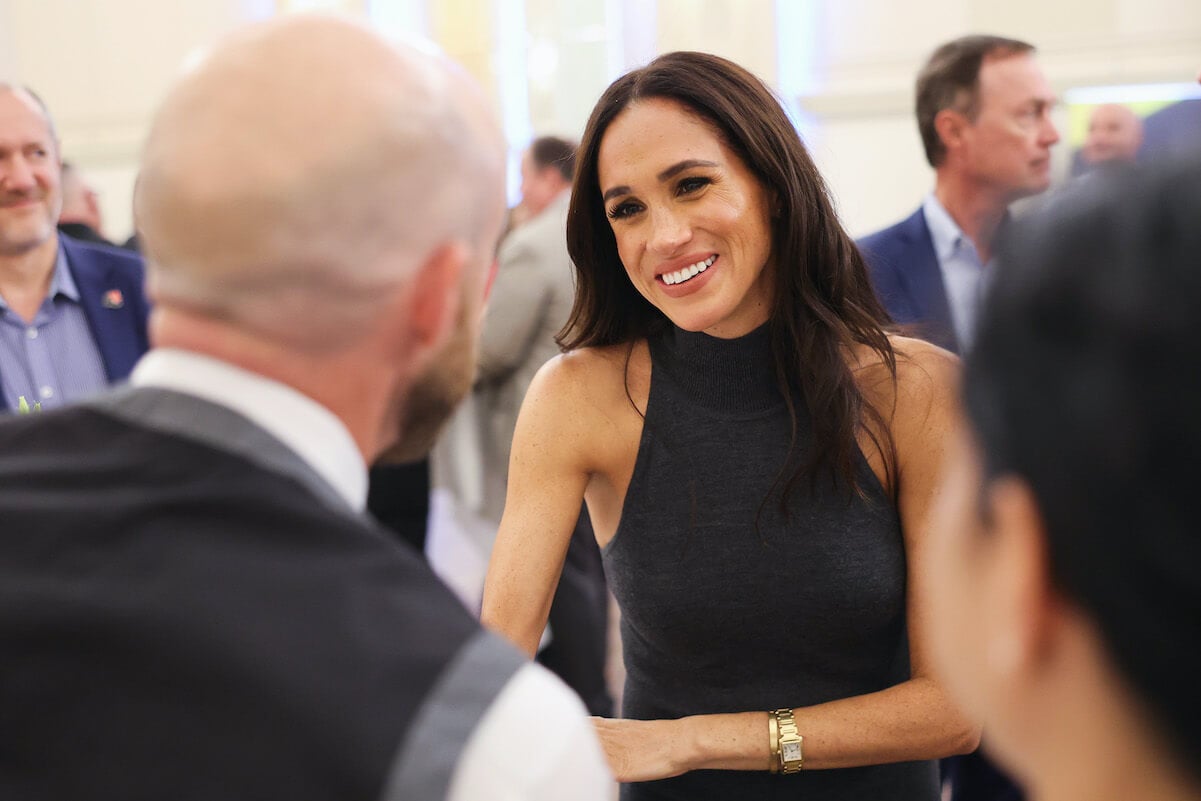 The royal family is known to spend money on clothes and jewels
Money is pretty much no object for the royals, so they're content to spend literally whatever they have to in order to look good. Meghan's pricey watch from Diana was gifted to her by Prince Harry, as was much of the other jewelry she wore. But her royal wardrobe once totaled hundreds of thousands of dollars, as does Kate Middleton's. When Meghan was still a working royal, the two women were seen as the youthful faces of the royal family and were admired for their chic fashion and on-point looks.
Of course, Meghan knows how to shop a bargain, too, and she isn't afraid of wearing less expensive clothing as long as it looks nice and fits the purpose. She's been a fan of Zara and Banana Republic, and she has also been spotted wearing Veja sneakers, which run a little more than $100. Royal fashion is always heavily scrutinized, but Meghan's looks almost always pass the test; she became a fashion icon the moment she stepped into the royal spotlight and remains as such long after having left the royal family.