Meghan Markle Is Different From Princess Diana In 1 Surprising Way
Meghan Markle is no stranger to being compared to Princess Diana. Between Markle's keen sense of style and her dedication to charitable causes, there is no denying that there are similarities between the two. While comparisons can be made, there is one way in which Markle is different from Diana — and it might surprise you.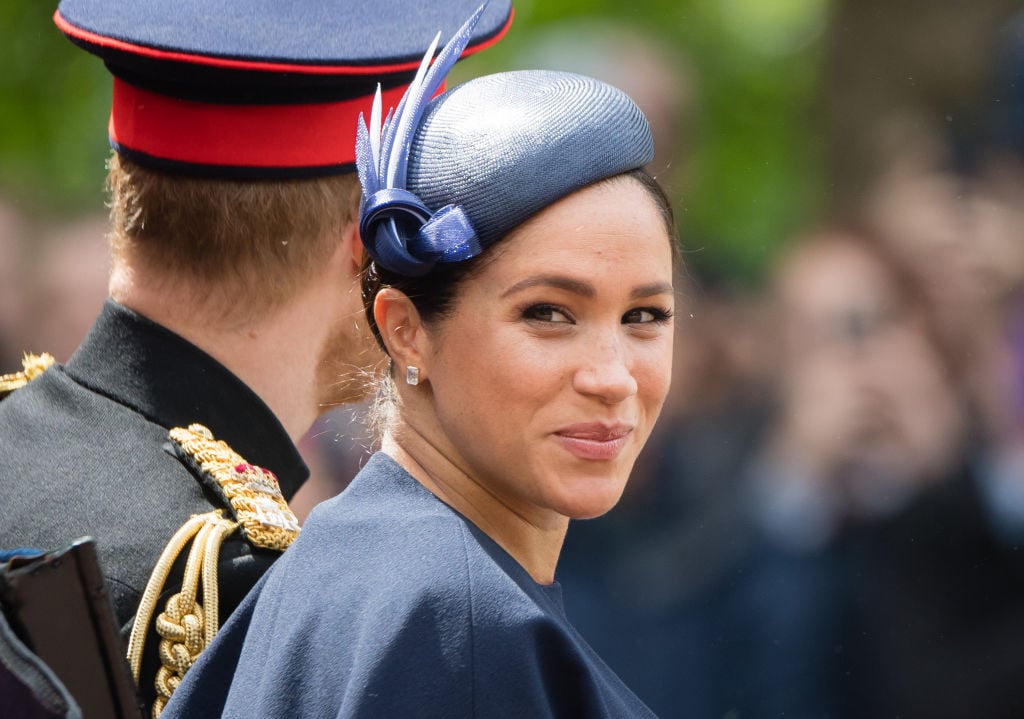 Meghan Markle was ready for royal duty
There is an argument to be made that Markle was more prepared for life in the royal family than Diana. As a successful actress in Hollywood, Markle was already used to the world of fame, which might be one of the biggest adjustments most people have to make when they marry into the royal family.
She also had a good work ethic and had experience participating in charities. In many ways, Markle was the perfect type of person for Prince Harry and has enjoyed a fairly seamless transition into the royal family.
According to Mirror, royal expert Jennie Bond believes that Markle was more ready for royal duty than Diana. More specifically, Bond argues that Markle was more mature and had a better drive when she first joined the royal family.
She also thinks that Meghan Markle has a better idea about what she wants to do as the Duchess of Sussex and has a clearer understanding regarding her role. Based on what Markle has done in her first year as a royal, it is hard to argue against Bond's assessment.
"She is much readier for her role than Diana ever was," Bond shared.
Markle shies away from the spotlight
Bond also pointed out that Markle tends to keep away from the media and tries to avoid controversies at all cost. This, unfortunately, does not always please royal watchers, who want to see as much of Markle and her family as possible.
For example, Meghan Markle received a lot of backlash over her decision to keep Archie's birth a big secret. The former Suits star did not take any photos at the hospital, something that Kate Middleton did following the birth of all three of her children with Prince William. Instead, Markle and Harry shared pictures of Archie on social media, several days after the delivery.
Fans expressed their disapproval of the decision on social media. A few royal watchers pointed out that members of the royal family should not be allowed to be so secretive about their lives when a lot of their personal indulgences are paid for by the public.
Some fans also shared concerns that Markle and Harry will choose to keep most of Archie's life a secret until he grows older. Despite the backlash, experts believe that the Duke and Duchess of Sussex will continue to do things however they see fit.
How are Meghan Markle and Princess Diana similar?
Differences aside, there are plenty of comparisons to be made between Diana and Markle. For starters, the two share a similar passion for fashion and have even wore the same outfits on several occasions. This includes a white coat Markle rocked when she and Harry announced their engagement to the world. The coat was a close replica of something Diana wore in 1996. Markle is also fond of off-the-shoulder dresses and button-down outfits, things that Diana rocked on more than one occasion.
Apart from their fashion sense, Markle also shared Diana's passion for charitable work. Even before she married Harry, Markle had worked with several charities in Africa and seems like she genuinely enjoys helping the less fortunate.
Markle's passions are so similar to Diana's that even Harry believes that they would have been super close if his mother were alive today. Given all of the similarities between them, it is safe to say that Diana and Markle would have gotten along just fine.
Meghan Markle has not commented on the frequent comparisons between her and Diana. The former actress recently gave birth to her first child with Harry and is still on maternity leave. She did, however, make a surprise appearance at this month's Trooping the Colour event, which was held in celebration of Queen Elizabeth's 93rd birthday, which was actually back in April.