Meghan Markle Is Related to U.S. Presidents Just Like Kate Middleton and Princess Diana
When Meghan, Duchess of Sussex married Prince Harry, she became a member of British royalty and learned that she and her husband share a common ancestor making them 17th cousins via King Edward III. Well turns out, the former actress is related to a number of famous fellow Americans as well.
Read on to find out which U.S. presidents Meghan is related to, plus which her sister-in-law Catherine, Duchess of Cambridge and late mother-in-law Princess Diana are linked to.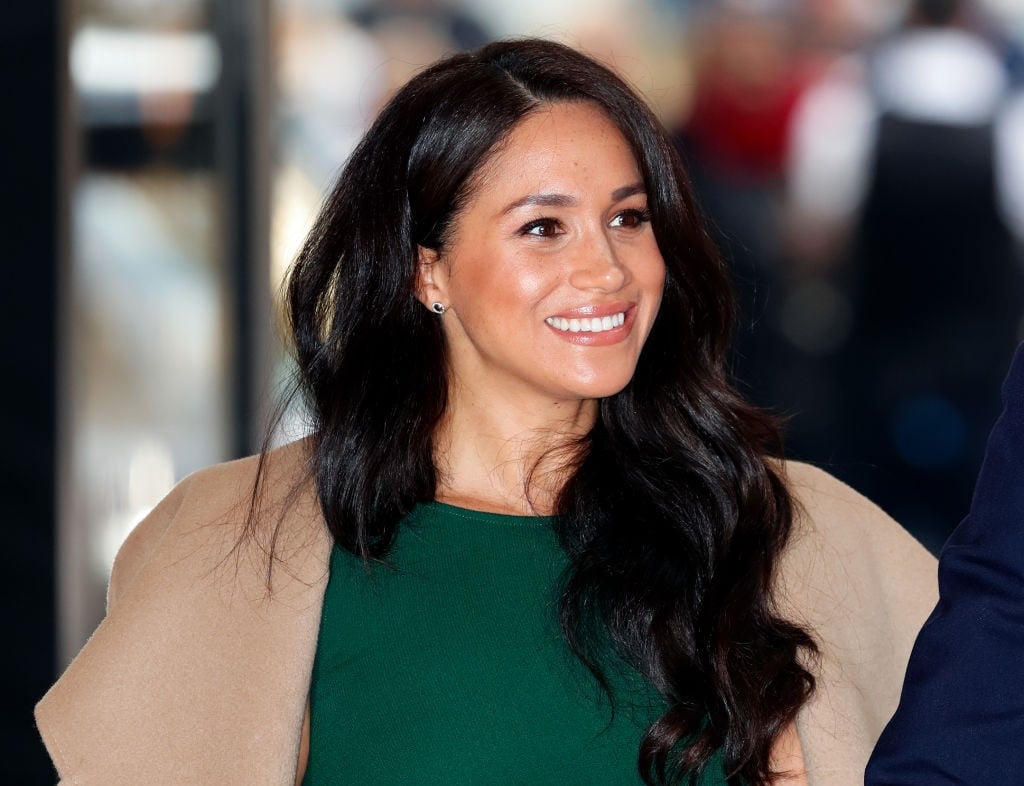 RELATED: Prince Harry Was Able to Marry Meghan Markle Because She Didn't Do This 1 Thing in Her Past
The president Kate Middleton is related to
The future queen of the United Kingdom has a relation to the first President of the United States.
According to the New England Historic Genealogical Society, Kate and George Washington are eighth cousins, eight times removed via their ancestor Sir William Gascoigne.
In addition to one of the founding fathers, Prince William's wife has other ties to American historical figures. The NEHGS' book about Kate's ancestry notes that she is also distant cousins with Francis Scott Key, who wrote "The Star-Spangled Banner," and explorer Meriwether Lewis, known for leading the Lewis and Clark Expedition with William Clark.
Princess Diana and Sarah Ferguson are related to U.S. presidents as well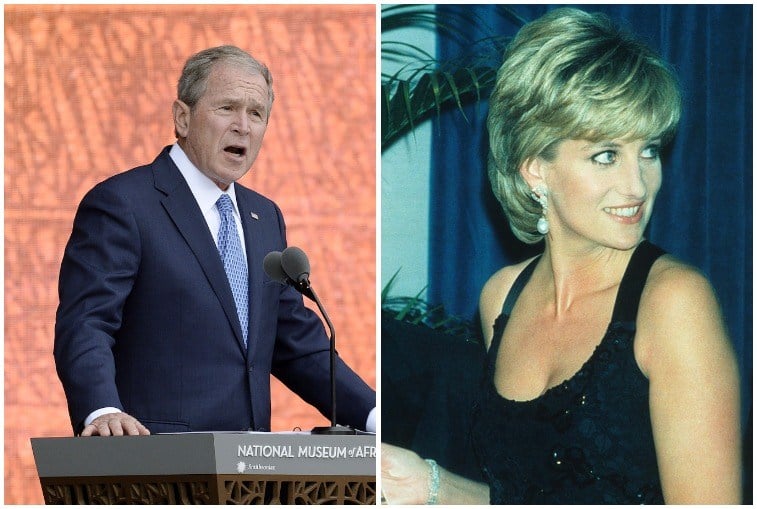 RELATED: The Clever Trick Princess Diana Always Used To Avoid Having A Wardrobe Malfunction
Like Kate, Princess Diana and Sarah, Duchess of York are related to American politicians too.
CBS noted that Diana is a cousin of the 43rd POTUS, George W. Bush. He and the late princess are 11th cousins, twice removed. In fact, when Prince Charles and Diana were married they visited the Bush family on a number of occasions during their travels to the U.S.
As for Sarah, she is connected to the sixth U.S. president. Sarah and John Quincy Adams are seventh cousins, seven times removed.
Reader's Digest reported that Fergie is also a direct descendant of Adam Winthrop, who was the grandfather of Massachusetts Bay Colony founder John Winthrop.
Who Meghan Markle is related to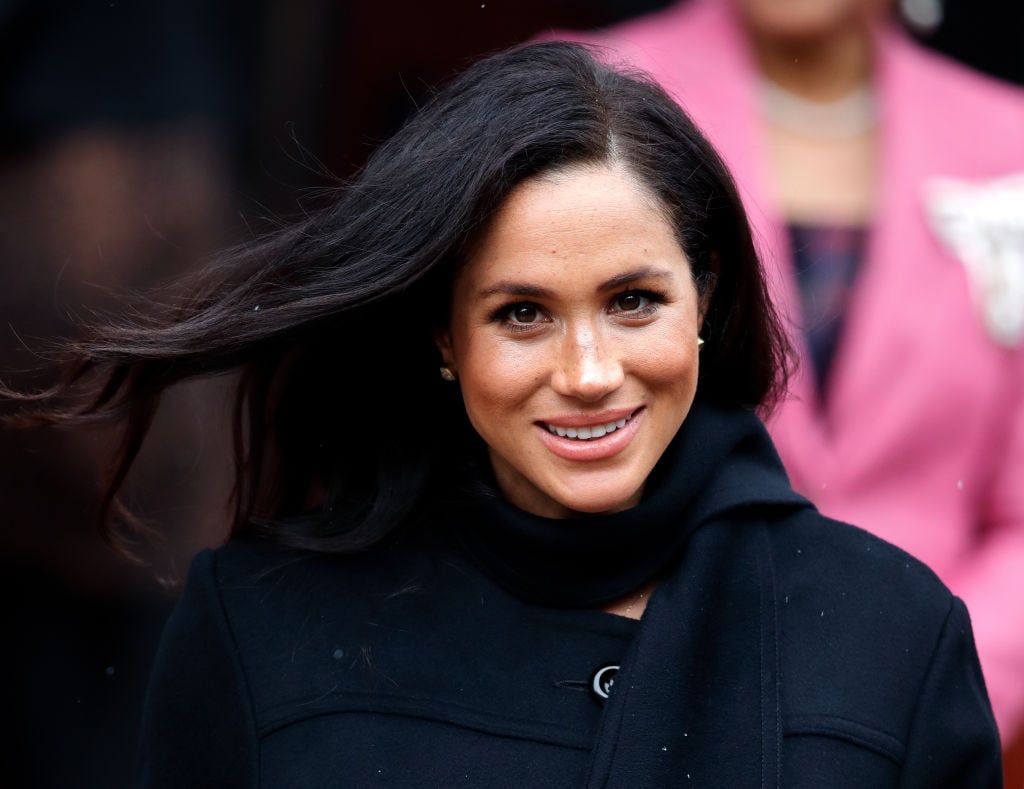 RELATED: Meghan Markle Has a Unique Recipe For Banana Bread That You Can Make At Home
After Meghan and Harry announced their engagement in 2017, researchers at New England Historic Genealogical Society found that only does Meghan have royal roots but she is related to eight former presidents and three first ladies.
The duchess' American cousins include George W. Bush, George H.W. Bush, Gerald Ford, Richard Nixon, Herbert Hoover, Calvin Coolidge, Chester Alan Arthur, and James A. Garfield.
Meghan's family ties to the presidents are via her father, Thomas Markle, through his New Hampshire great-grandparents named Ellsworth and Merrill and their colonel relatives.
Ancestors of American Presidents author Gary Boyd Roberts, who conducted the research, noted that the former Suits star is also distantly related to Mamie Eisenhower, Ellen Wilson, and Frances Cleveland.
RELATED: Celebrities You Didn't Know Are Related to the Royal Family