Meghan Markle Isn't Losing Her Baby Weight As Quickly As Kate Middleton For This Simple Reason
Meghan Markle gave birth to her first child with Prince Harry back in May, yet the former actress has not shed her pregnancy weight as quickly as Kate Middleton. Markle and Harry recently attended the red carpet premiere of The Lion King and royal watchers noticed that the Duchess of Sussex was still carrying around some extra weight from the pregnancy. Why has Markle not lost her baby weight as quickly as Middleton?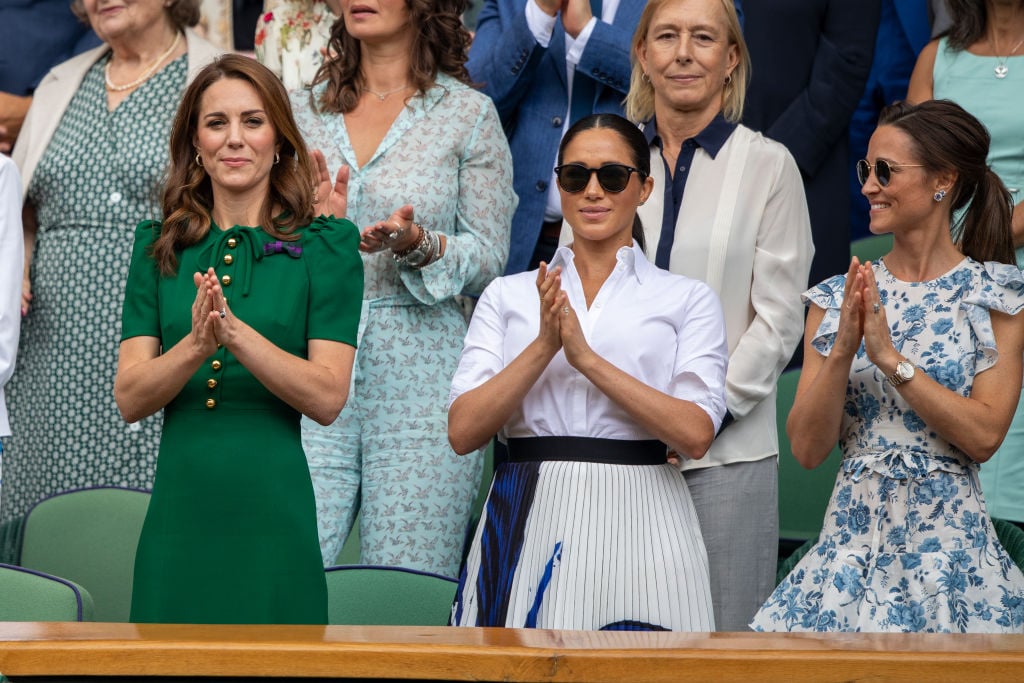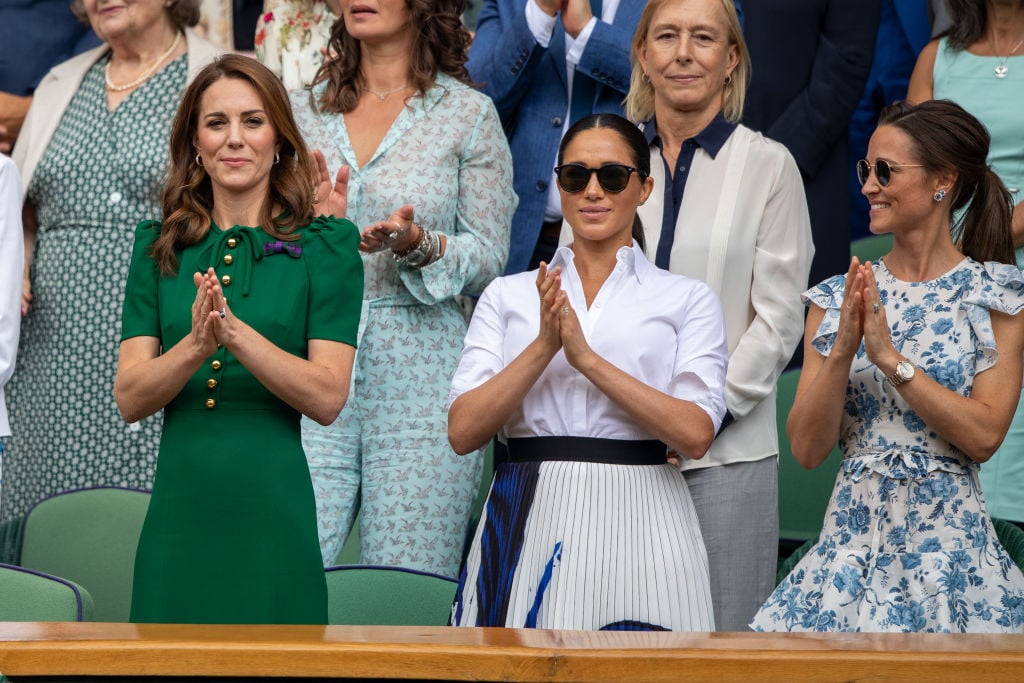 Middleton sheds baby weight in record time
There are a lot of factors to consider when it comes to losing weight after pregnancy. For Middleton, she has good genes that help her achieve a slimmer body type. According to International Business Times, she also watched her figure throughout her third pregnancy. Because she did not gain a lot of weight carrying her child, Middleton was able to shed the extra weight in no time. There is also the fact that Markle has lost considerable weight since giving birth, she just has not matched Middleton's pace.
If anything, Meghan Markle is following what a normal person experiences after having a child. In fact, it usually takes women anywhere between 10 and 12 months to get back to their pre-pregnancy shape, and even that can change depending on if the person is nursing.
Middleton is really an exception to the rule. Apart from having a slender frame to start, the Duchess of Cambridge dealt with severe morning sickness that caused her to lose weight at the beginning of her pregnancy. Considering these differences, it is no wonder why Markle has not lost the weight as quickly as Middleton.
Meghan Markle switches up her hairstyle
Pregnancy weight aside, Markle has also switched up her hairstyle following the birth of Archie. In her few public appearances this year, Markle has rocked a sleek bun instead of her usual semi-messy look. Turns out, there is a good reason why Meghan Markle is going with a tighter bun. Some women do not lose any hair while they are pregnant because the hair cycle is put on hold. But after the delivery, the hair they normally would have lost sheds very quickly. In some people, this leads to temporary bald spots.
This could be why Markle is going with a tighter bun these days. If she had significant hair loss after giving birth to Archie, the bun is a great way to hide it. This look can also help prevent further hair loss because you do not have to apply heat in the styling process.
Meghan Markle, of course, has not said anything about her new hairstyle, but it is a pretty smart move on her part. It also looks good on her, though we are pretty sure Markle could make any hairstyle look amazing.
Middleton and Markle appear at Wimbledon
While Kate Middleton is ahead of the game when it comes to losing the baby weight, she still supports Markle whenever she gets a chance. A few weeks ago, Middleton and Markle attended the Wimbledon tournament, where they watched the women's final courtside.
Middleton's sister, Pippa Middleton, was also in attendance at the games, along with other members of the royal family. Middleton appeared alongside Prince William the following day to watch the men's final.
The Wimbledon appearance comes amid rumors of a feud between Middleton and Meghan Markle. The pair has faced reports of a rift for several months, with insiders claiming that their row started before Markle tied the knot with Harry.
Sources say that Markle made Middleton cry when they were trying on dresses for the wedding and that their friendship has been fractured ever since. There have also been reports that Harry and William are not getting along, which is why they decided to split houses earlier this year.
The royal family has not addressed the rumors surrounding Meghan Markle's feud or her pregnancy weight loss. The former Suits star is currently getting ready to tour Africa with her husband and baby Archie. The trip will be the couple's first as a family and is scheduled to happen this fall.