Meghan Markle and Kate Middleton's First Official Royal Appearances Could Not Have Been More Different
Three years ago this spring, Meghan, Duchess of Sussex made her first appearance as a member of the royal family. Ten years ago, it was Kate, Duchess of Cambridge who was making her debut as the wife of Prince William.
Both Meghan and Kate's first royal outings were alongside their husbands. But everything else about their royal debuts could not have been more different.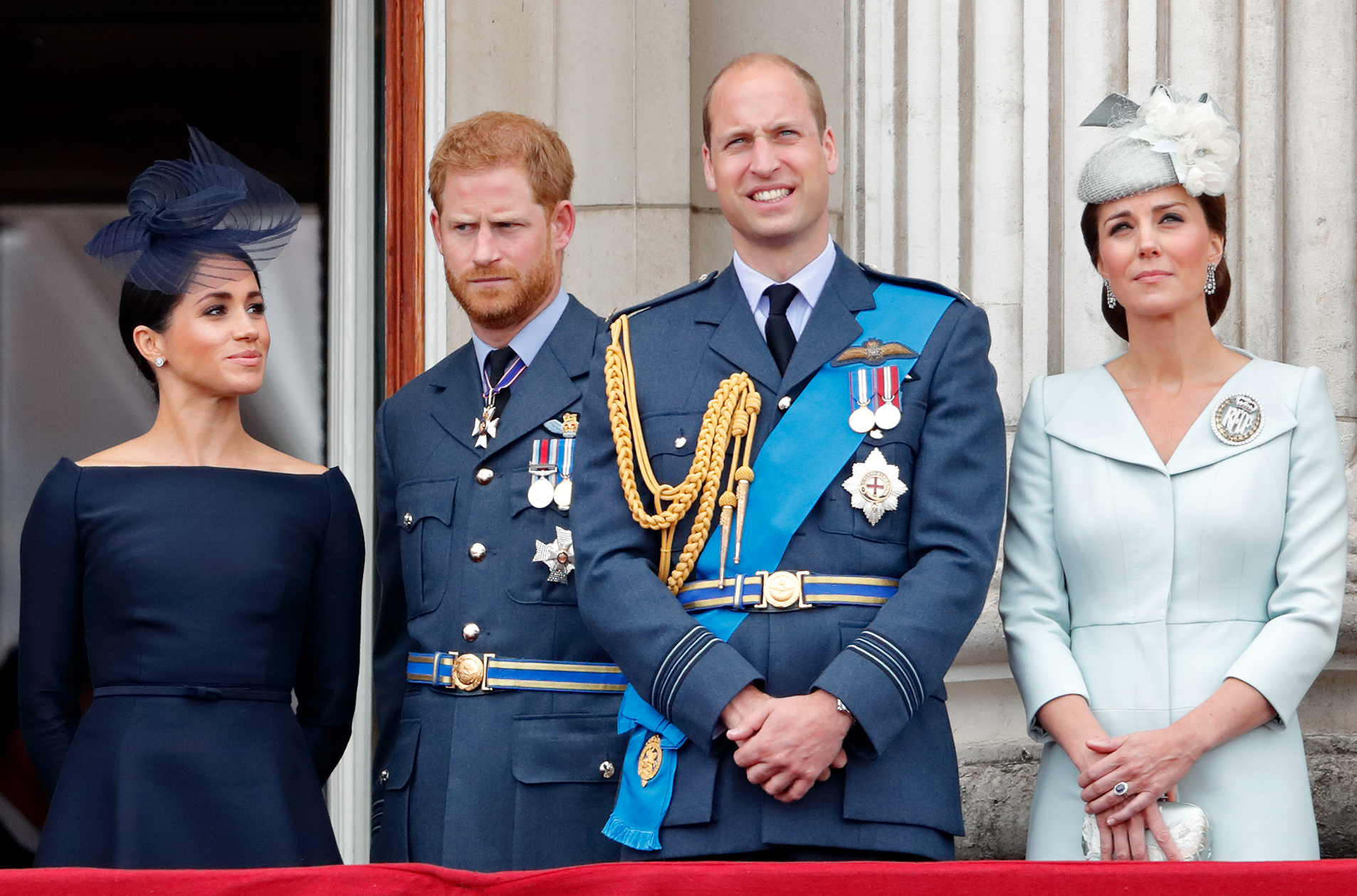 Meghan Markle's first royal appearance was at a big event
Harry and Meghan tied the knot on May 18, 2018, at St. George's Chapel at Windsor in front of more than 2,000 guests. Just three days later, the couple made their royal debut as husband and wife at an event even bigger than their wedding.
According to Harper's Bazaar, Harry and Meghan attended a garden party honoring the patronage of Prince Charles. More than 6,000 guests attended the event, including celebrities, royals, friends, and family. Also in attendance were people who had been impacted by royal charity work. Many guests were first responders to the 2017 Manchester bombing.
Of course, the paparazzi was all over the place trying to catch a glimpse of the Duke and Duchess of Sussex. The photos from Prince Charles' event showed that Meghan continued her bridal look from three days prior. She wore a blush pink day dress with an illusion neckline and sleeves with a ruffle trim from GOAT.
To top off the look, the duchess wore a matching hat by Phillip Treacy. Meghan also wore hosiery for the event, which was a change from her pre-wedding looks.
Kate Middleton's first royal appearance was at a private meeting
Meghan's first appearance as the Duchess of Sussex was in front of thousands of people and a slew of cameras. But for Kate, her first outing as the Duchess of Cambridge was for a meeting with just four people.
Kate and Prince William were two of those people. The other two were then-President and First Lady Barack and Michelle Obama.
RELATED: Prince Charles Shows Off a Rare Photo of Kate Middleton and Meghan Markle
Related post url: 
The foursome met in the 1844 room of Buckingham Palace without reporters or television cameras. However, the Obamas did have a camera crew in tow for the legendary meeting. For the private get-together, Kate wore a structured pastel dress but left the hosiery at home.
Kate also waited a bit longer than Meghan did to make her first royal appearance. William and Kate enjoyed their honeymoon before she started her life as a senior working royal. The couple vacationed in the Seychelles before meeting with the Obamas.
Meghan Markle claims royal life was 'almost unsurvivable'
Just a year-and-a-half after making her debut as a member of the royal family, Meghan no longer wanted to be a part of The Firm. In January 2020, she and Prince Harry announced they were stepping down from the duties as senior royals.
One year later, the Sussexes refused to return to the UK. As a result, Queen Elizabeth has taken back their royal patronages and Harry has lost his honorary military titles. In a new interview with Oprah Winfrey, Meghan says that life as a royal was "almost unsurvivable."
Prince Harry also revealed in the preview clip that he was afraid history would repeat itself if he and Meghan remained in the UK as part of the royal family. This, of course, is a reference to the tragic death of his mother, Princess Diana, and the media's obsession with her. Harry has made it clear in the past that he largely blames the paparazzi for his mother's death.
It appears that Harry is poised to say in the interview that he and Meghan had to escape to America in order to keep their family safe. He also references the solo interview his mother did with the BBC's Martin Bashir back in 1995 about Prince Charles' affair with Camilla Parker Bowles.
"You know, for me, I'm just really relieved and happy to be sitting here talking to you with my wife by my side because I can't begin to imagine what it must have been like for her going through this process by herself all those years ago," Harry said. "Because it has been unbelievably tough for the two of us, but at least we had each other."
Oprah's interview with Harry and Meghan has been extended into a two-hour primetime special that airs on Sunday, March 7 on CBS.