Why Meghan Markle and Kate Middleton Have Reportedly Not Spoken 'Directly In Over a Year'
Just about every royal fan is well aware of the fact that Prince Harry and Meghan Markle recently had a sit-down interview with Oprah Winfrey, and it was explosive, to say the least. We can only imagine that there may have been some hurt feelings over what was said in the tell-all, and the millions who watched it are still talking, even weeks later. There were so many things that were revealed, and more than a year after Meghan and Harry stepped down from their role as senior royals, fans finally got to hear their side of the story.
Most people haven't backed down from taking sides and voicing their opinions, and it may very well be that the things that were said made the tension that already existed among some family members even worse. We know that things haven't been all that good between the Sussexes and the Cambridges recently, so let's discuss why Meghan Markle and Kate Middleton have reportedly not spoken to each other "directly in over a year".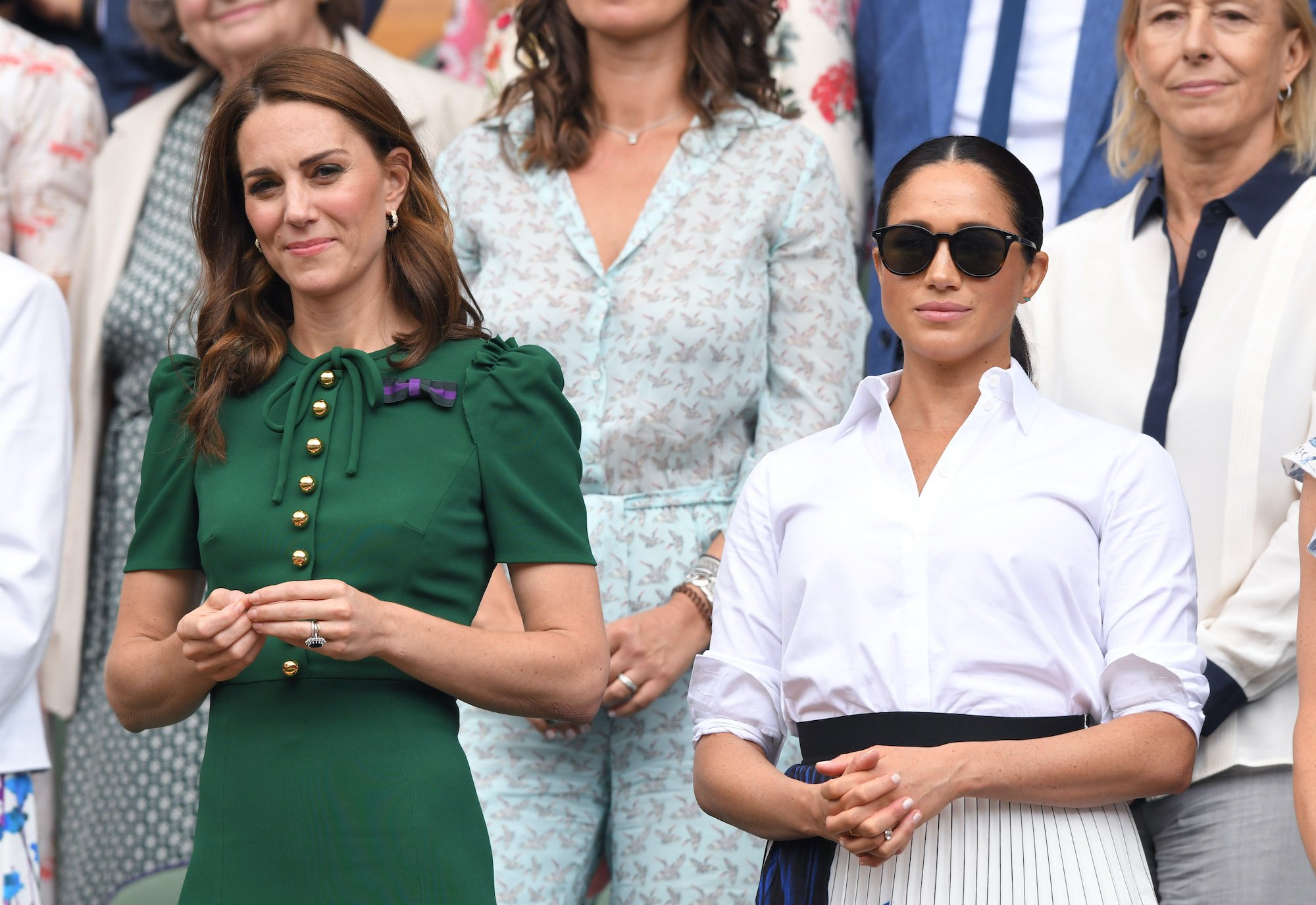 Meghan Markle and Prince Harry's interview
It was just a few weeks ago that Harry and Meghan sat down with media mogul Oprah Winfrey and gave the world a glimpse of what life has been like for them over the past few years. They spoke pretty candidly about their relationship with other royals, how they dealt with pressure from the news media, and even some of Meghan's family issues. According to People, some other issues that were discussed were Meghan and Harry's concerns over security, how the couple feels about being in the spotlight, and even Meghan's state of mental health during her time as a working royal. When she talked about the thoughts that she had while pregnant with baby Archie, Harry spoke up and said that "I wasn't prepared for that. I went to a very dark place as well."
Everyone knows about Prince William and Prince Harry's rift
It is really no secret that the two princes, who were once as close as any two brothers could be, haven't been on good terms lately. They used to have a tight friendship, bonding over things such as the pressures of royal life, and comforting each other for years after the death of their beloved mother, Princess Diana. However, shortly before Harry and Meghan's 2018 wedding, the two princes had somewhat of a falling out, and things haven't been the same since. It all famously started when Will voiced his concerns to his younger brother about his relationship with Meghan moving too quickly, and although that caused a bit of tension, things only got worse after Megxit. It actually got to the point where they were rumored to not even be on speaking terms, but Vanity Fair has reported that while there are still some issues to sort out, Harry and William are at least communicating.
Why Meghan Markle and Kate Middleton have reportedly not spoken 'directly in over a year'
When Meghan and Harry got engaged, everyone quickly assumed that Kate Middleton and the former Suits actor would become instant best friends. This didn't happen, and the two duchesses don't seem to have much of a relationship at all. In the beginning, we did see them acting civil to each other, although it was well known that they weren't close.  So, why, after all this time, and since their husbands have taken a step in the right direction, have they not spoken directly in over a year? According to US Weekly, it is all because of William and Harry's rift. A source says that the tension has "spilled over to Meghan and Kate's relationship, making it very hard for them to be friends." We certainly hope that the royals can fix their relationship in the future, and put the hard times behind them.