Meghan Markle Brought up Kate Middleton's 'Waity Katie' Nickname With Oprah
Meghan, Duchess of Sussex discussed her sister-in-law, Catherine, Duchess of Cambridge, during her interview with Oprah Winfrey on March 7, 2021. In a bonus clip from the two-hour TV event, Oprah With Meghan and Harry: A CBS Primetime Special, Meghan spoke with Oprah about how the press treats royals, at one point bringing up Catherine's "Waity Katie" nickname.
Meghan Markle compared her treatment by the press to that of other royals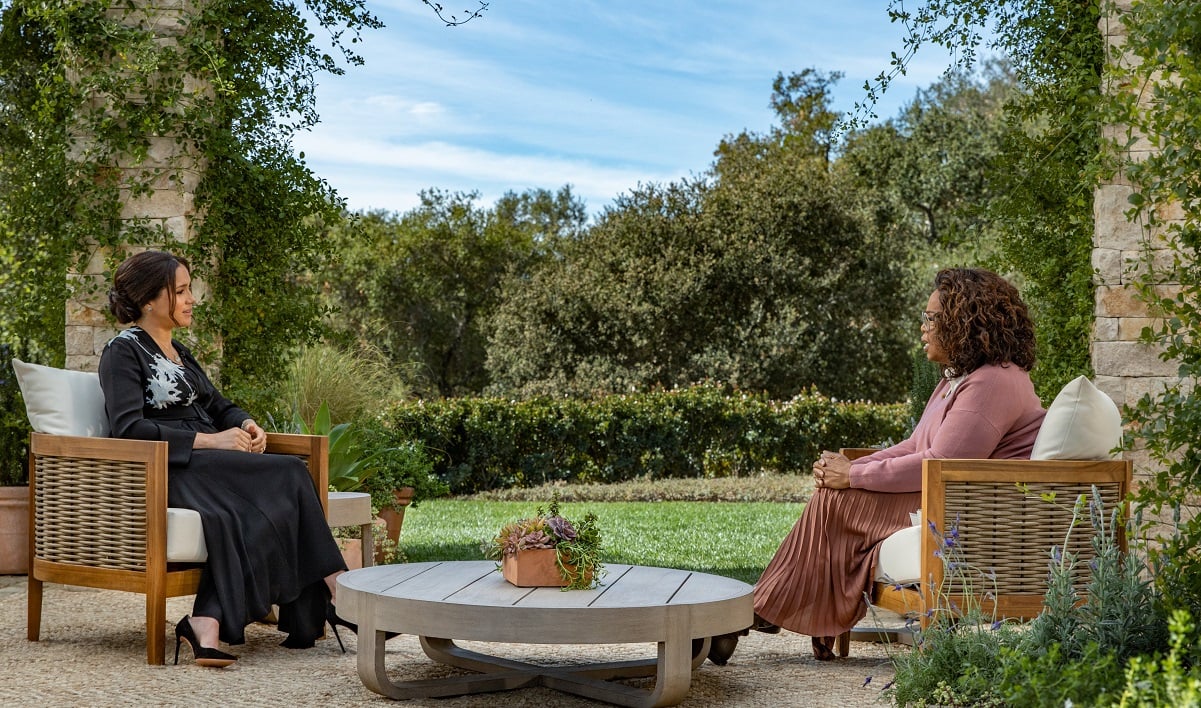 RELATED: Meghan Markle Tells Oprah Winfrey She Couldn't 'Be Left Alone' for Fear of Suicide: 'I Didn't Want to Be Alive Anymore'
The Duchess of Sussex spoke with Oprah about her experience with the press versus other British royals. She noted the sheer volume of criticism and interest in her, citing the early days of her and Harry's courtship.
In the clip, Meghan said the world's interest in her "was greater because of social media, because of the fact that I was not just British." She also described her relationship with the press as being "like the wild, wild West."
Meghan and Harry went on their first date in July 2016. In November of that year, the Duke of Sussex issued a statement about the "outright sexism and racism" directed at Meghan.
According to the royal family's official website, he asked the press to stop the "abuse and harassment" toward his then-girlfriend. In the years since the couple's pursued multiple lawsuits against the press. 
Meghan Markle said Kate Middleton being called 'Waity Katie' 'is not the same' as what she's experienced
Meghan highlighted Catherine was also ridiculed in the press when she and Prince William, Duke of Cambridge were dating. 
"Kate was called 'Waity Katie,' waiting to marry William," she said. "While I imagine that was really hard—and I do, I can't picture what that felt like—this is not the same."
RELATED: Meghan Markle Compares Herself to Ariel in 'The Little Mermaid': 'She Has to Lose Her Voice'
The Duke and Duchess of Cambridge got married in April 2011 after meeting at the University of St. Andrews in the early 2000s. 
"And if a member of his family will comfortably say, 'We've all had to deal with things that are rude,' rude and racist are not the same," Meghan added. "Equally, you've also had a press team that goes on the record to defend you, especially when they know something's not true. And that didn't happen for us."
Meghan Markle also said she didn't make Kate Middleton cry, 'the reverse happened'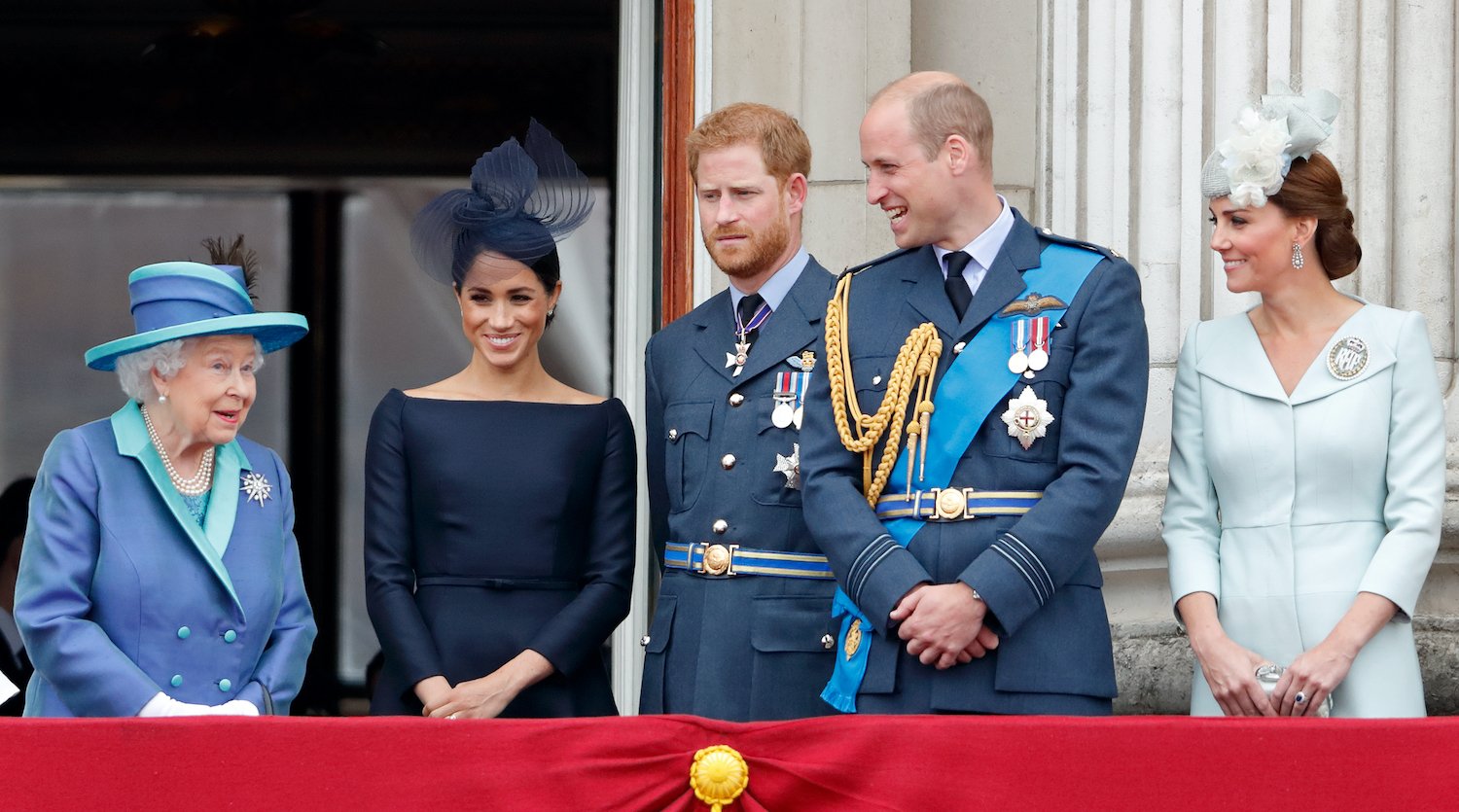 RELATED: What's Prince Harry and Meghan Markle's Age Difference?
"The narrative with Kate, it didn't happen," Meghan told Oprah, referring to reports she made Catherine cry before her and Harry's nuptials. 
"A few days before the wedding she was upset about flower girl dresses and it made me cry. It really hurt my feelings," she said. "What was hard to get over was being blamed for something that not only I didn't do but that happened to me," she added. "Everyone in the institution knew it wasn't true.
Meghan noted her sister-in-law later brought her flowers and an apology note.
"I'm not sharing that piece about Kate in any way to be disparaging to her," she added. "I think it's really important for people to understand the truth."