Meghan Markle in the Kitchen: 7 of Her Favorite Recipes
Want to eat like Meghan, Duchess of Sussex? It won't require fancy ingredients, just a trip to the grocery store. Meghan shared some of her favorite recipes —spoiler, they're filled with fruits and vegetables — in her pre-royal days when she played a foodie on Suits. Check out some of her go-to snacks and what she likes to make for Sunday dinners.
1. Meghan Markle likes to eat watermelon and cinnamon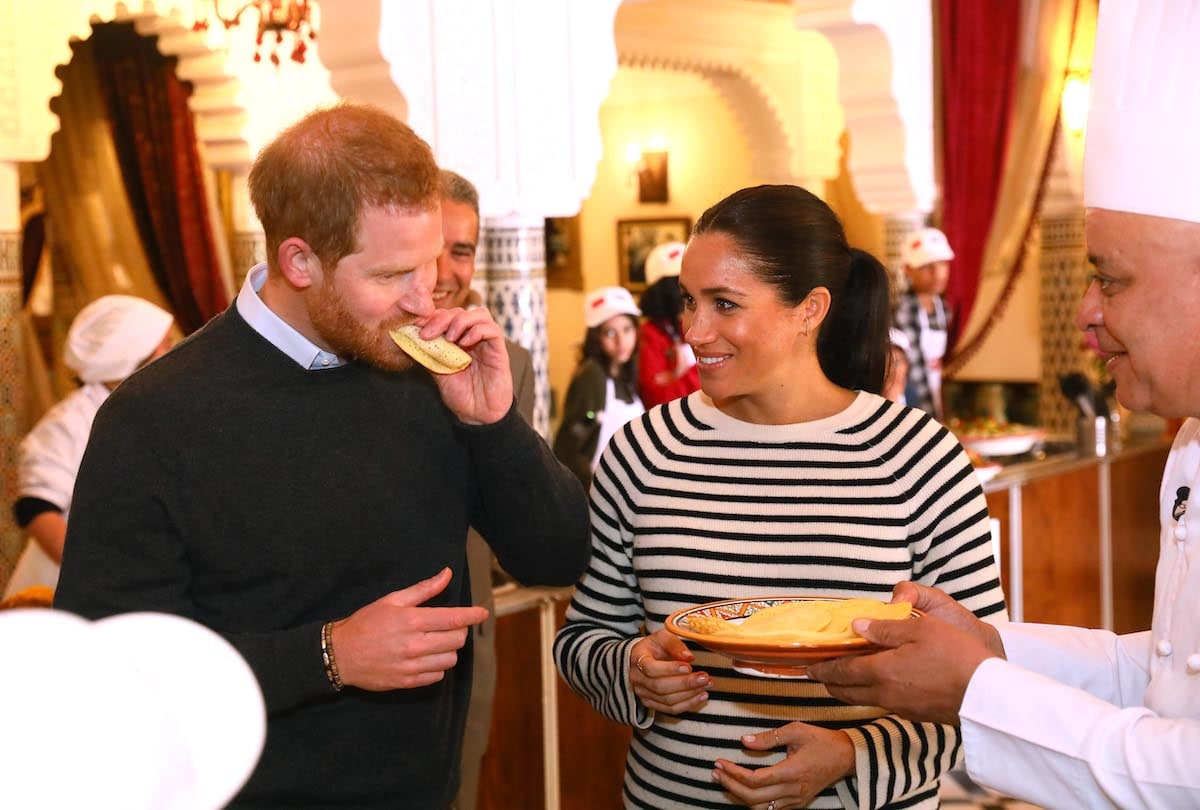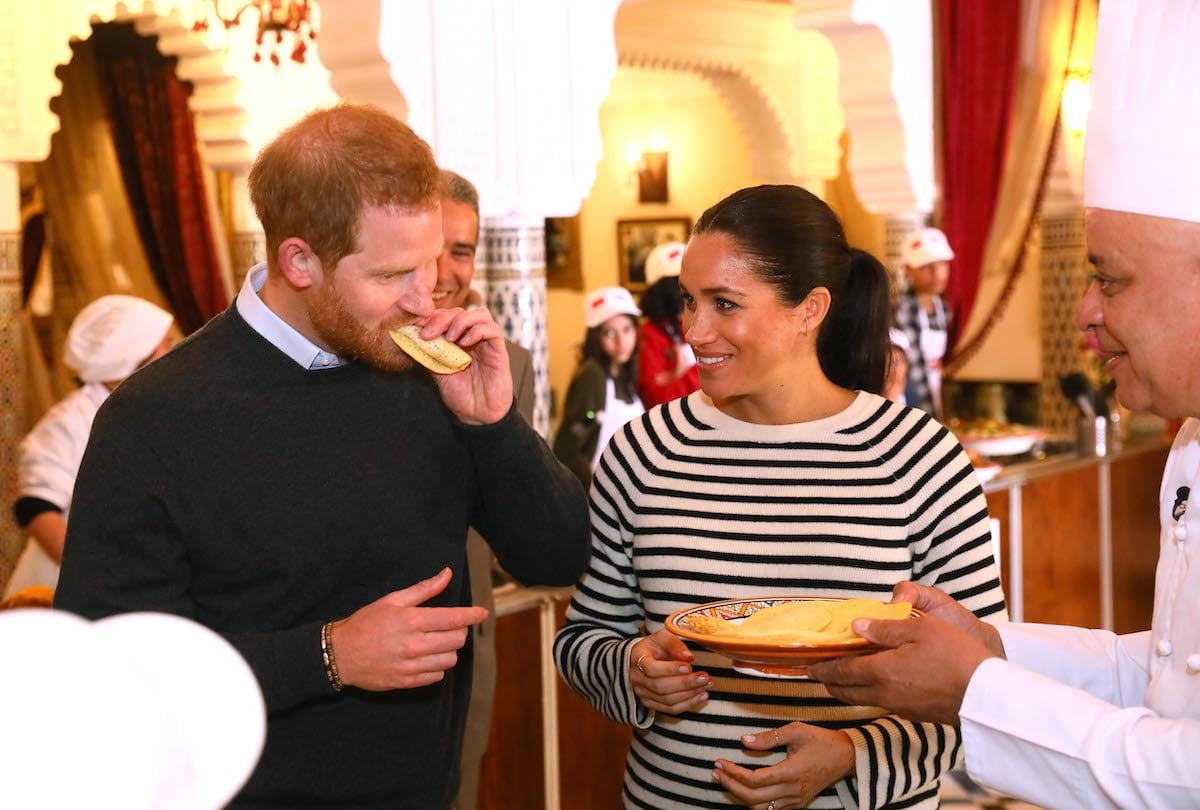 In June 2012 Meghan shared some food ideas with Today and this was one of them. Watermelon's a favorite of hers and she recommended sprinkling it with cinnamon for an added kick.
"I have always loved watermelon and relish any opportunity to eat it, whether plain or diced up with feta and mint and tossed with a little olive oil. It makes me think of summertime," she said.
"On set and at home, I try to always have a container of watermelon sprinkled with cinnamon because it elevates the flavor just a notch, and makes it feel special."
2. Meghan Markle's 'go-to meal on set', seasoned veggie quinoa, is easy to make ahead
Grab some vegetables and quinoa for an easy meal prep moment courtesy of Meghan. She shared how it's her "go-to meal on set" and something that's easy to make ahead.
"At the start of each week, I generally cook a box of quinoa, and while it's simmering, I saute onions, garlic, and any veggies I have on hand in a separate pan," she said. "I season the vegetables with Spike, a seasoning blend my mom [Doria Ragland] always used when I was growing up, or a little Bragg Liquid Aminos. I always add crushed red pepper and chopped fresh herbs." 
"Toss this veggie mixture into the finished quinoa and eat it as a side dish, poured on top of a kale salad, or as an easy snack," she added. 
3. Meghan Markle's 'trifecta snack' is crackers, hummus, and carrots
Eating like royalty can be as simple as crackers, hummus, and carrots. Meghan called it her "trifecta snack," saying she likes to put out a plate of crackers — she suggested gluten-free herb crackers from the brand Mary's Gone Crackers — with homemade hummus and carrots. 
"This sounds so simple, but truly, it satisfies so many senses—the savory taste, the textural crunch, the unctuousness of the hummus," she said. 
That's probably why Meghan keeps her fridge stocked with carrots and hummus, so she can make this at a moment's notice.  
4. Meghan Markle is a 'big fan of Sunday suppers' with chicken adobo on the menu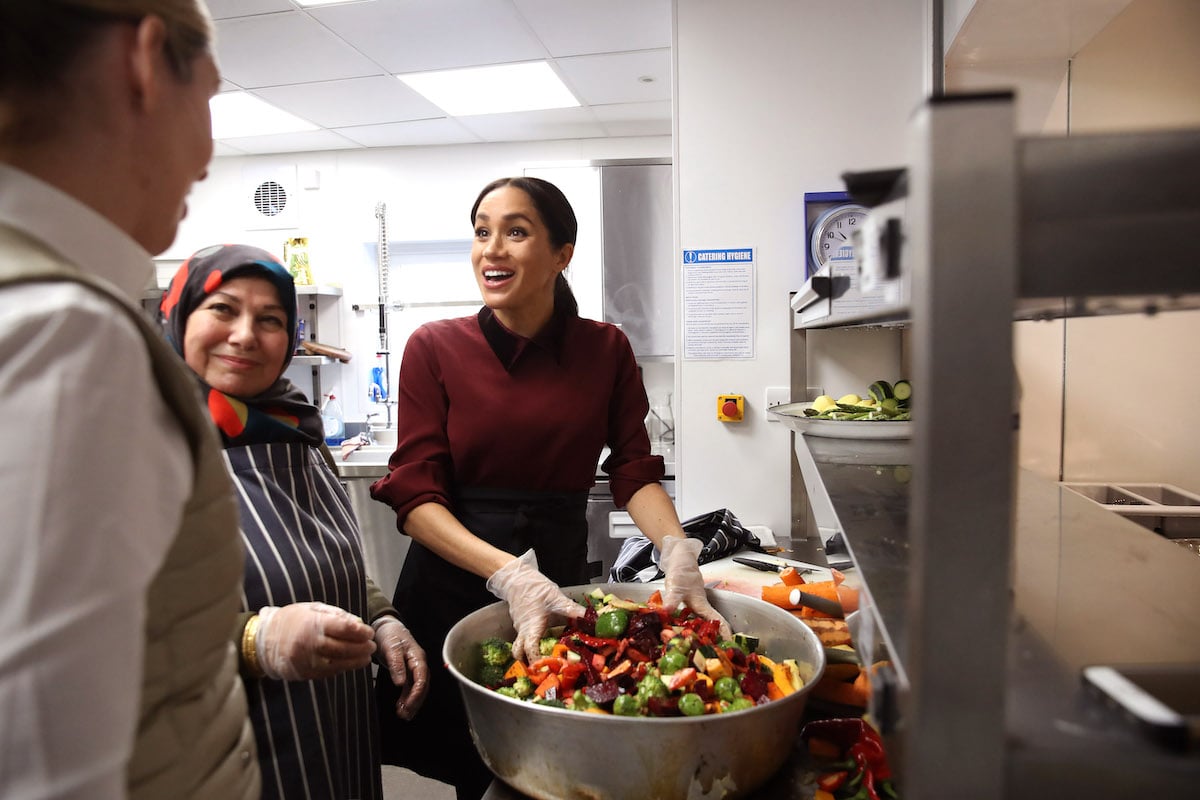 "I am a big fan of Sunday suppers. Whether we're eating lamb tagine, pot roast, or a hearty soup, the idea of gathering for a hearty meal with friends and family on a Sunday makes me feel comforted," Meghan said. 
Something she likes to make come the end of the week? Filipino-style chicken adobo. 
"It's so easy—combine garlic, soy (or Bragg Liquid Aminos), vinegar, maybe some lemon, and let the chicken swim in that sauce until it falls off the bone in a Crock-Pot. I have a beautiful Le Creuset that could also do the trick, but the Sunday supper 'Americana' of it all calls for a Crock-Pot," she said. "Set it and forget it and serve with brown rice and salad."
5. Meghan Markle loves Gwyneth Paltrow's 'amazing' turkey meatball recipe
Meghan grew up eating a lot of turkey. She called her childhood "the Bubba Gump of turkey." As an adult Meghan still loves it. One of her favorite turkey recipes is Gwyneth Paltrow's turkey meatballs. 
"You'd think I would be sick of it, but when I find gems like Gwyneth Paltrow's turkey meatball recipe, it's as though the fowl is no longer foul to me," she said. "The hint of lemon zest in her recipe elevates the dish to another level. It's amazing and definitely worth trying."
6. Meghan Markle shared her own fish taco recipe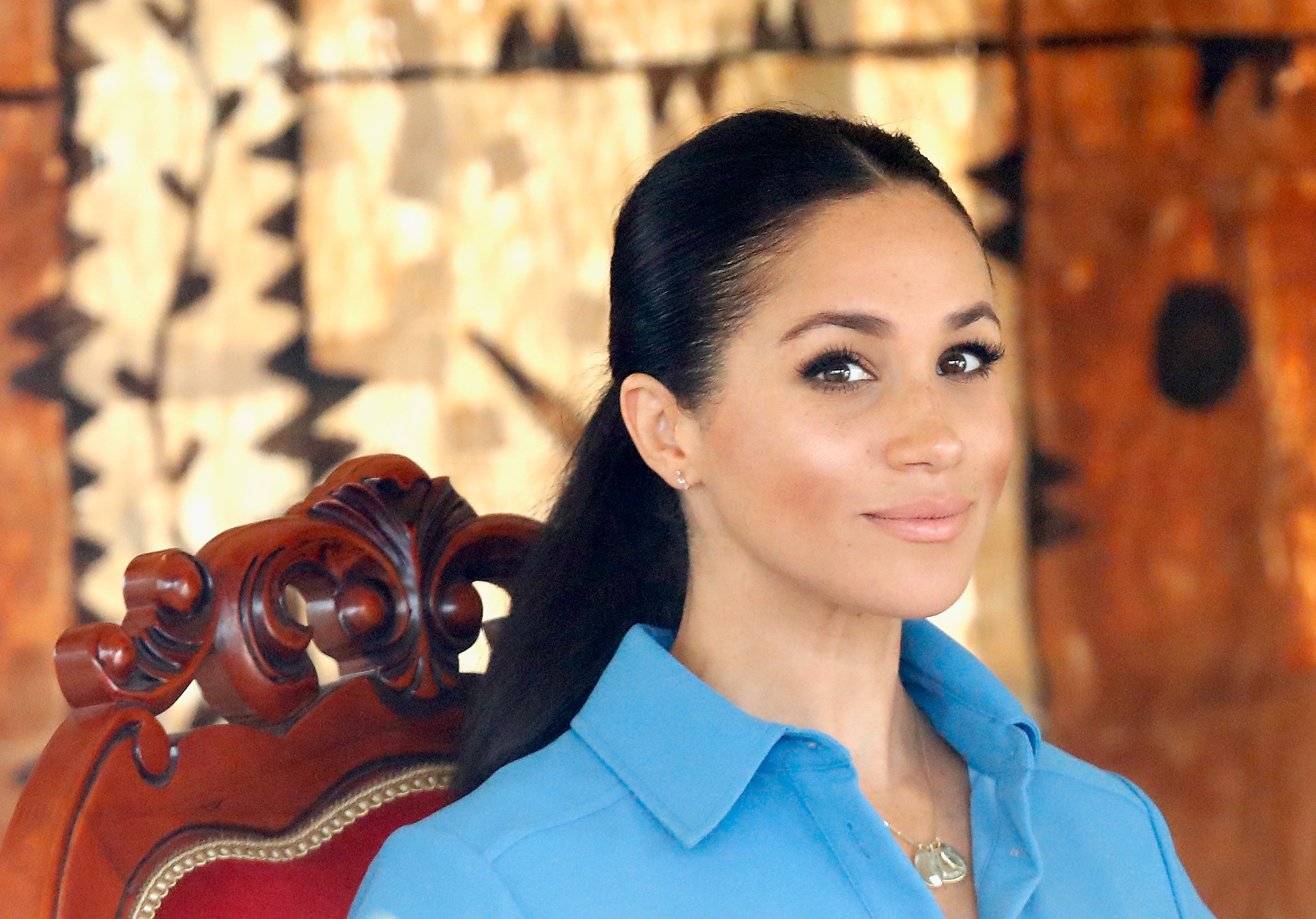 Meghan's a big fan of fish tacos. Born in California and raised in Los Angeles she said she was "conditioned to like Baja-style food from the womb." One of her favorite recipes is fish tacos. Want to make them exactly how she does? Meghan shared step-by-step instructions:
"Grill some peppers and onions and a couple filets of fish (a flaky white fish works best). Season everything with salt and pepper, a little lime, and stuff it all inside of a warm corn tortilla," she said. "Few bites of food make me happier than that."
7. Meghan Markle's 'healthy potato chip alternative' is kale chips
Meghan confessed making homemade kale chips "can be a little time-consuming." It comes down to washing and drying the kale plus 25 minutes of roasting. But when they're done and drizzled with olive oil and flaky salt "they become your healthy potato chip alternative that you can reach for when you want to munch on something."