Meghan Markle Left Market in Fiji to 'Snub UN for Not Making Her Goodwill Ambassador,' Royal Biographer Says
Prince Harry and Meghan, Duchess of Sussex have not been working members of the royal family since March 2020. However, they are still making headlines for what went on before they stepped down as senior royals.
One mystery over the years has been why Harry's wife left a scheduled appearance during a royal tour very abruptly after just a few minutes. Now, biographer and historian for Netflix's The Crown Robert Lacey, claims that the duchess's brief appearance and exit was a deliberate snub because "she does not take rejection well."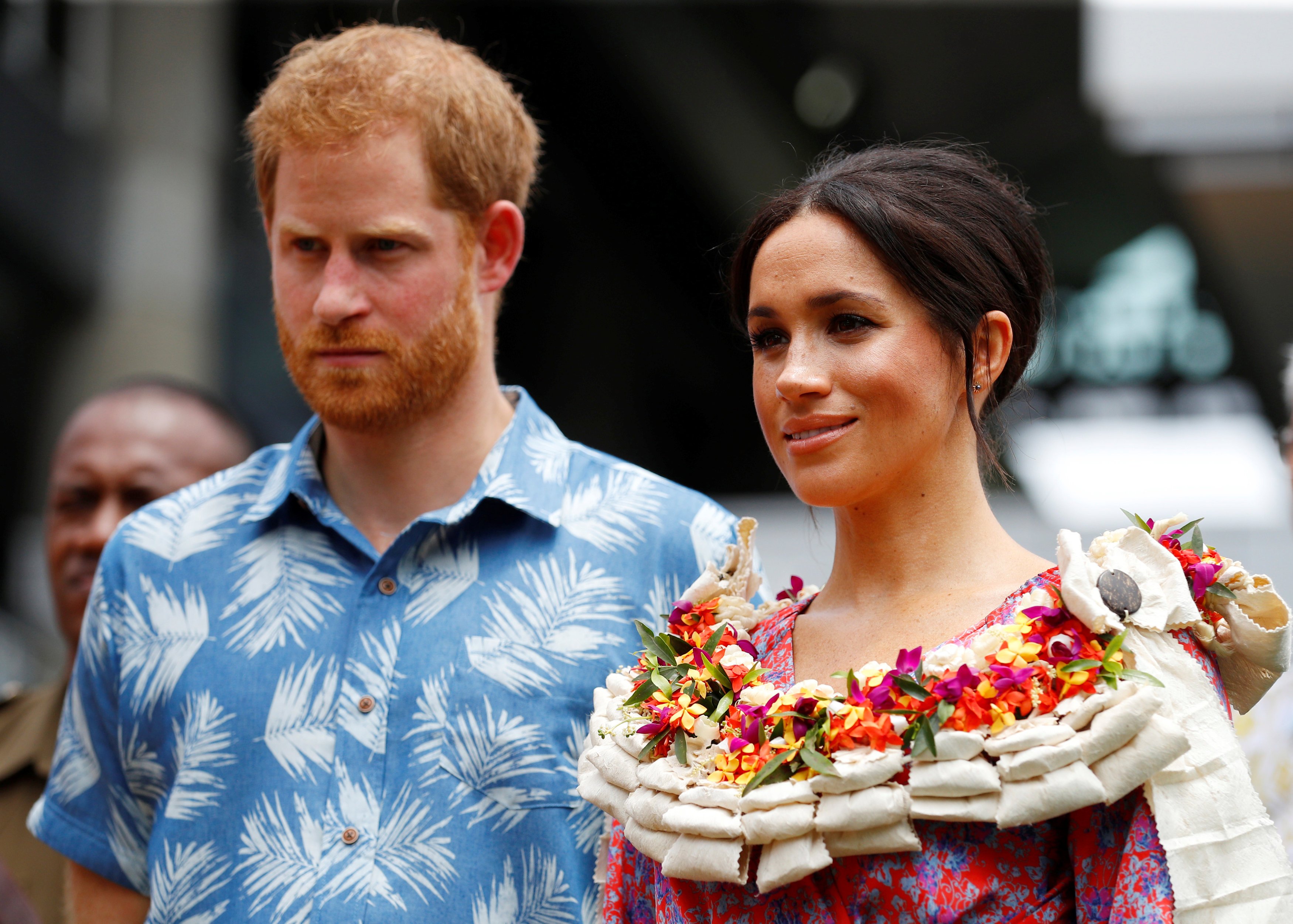 Meghan left Fiji market after just a six minutes
In October 2018, the Duke and Duchess of Sussex embarked on a 16-day trip to Australia, Fiji, and Tonga. The couple greeted fans and well-wishers just about everywhere they went and even spent more than the allotted 30 minutes shaking hands with the crowd during one walkabout. So when Meghan was scheduled to visit a market to meet vendors in Fiji's capital city Suva for 20 minutes, it was surprising that she was whisked away after just six minutes.
A Kensington Palace spokesperson explained at the time that Meghan's "engagement was shortened slightly due to crowd management issues."
The engagement was reportedly deemed a security risk after thousands of people who waited for hours to catch a glimpse of the duchess showed up cheering and singing as she made her way through the market. But just before leaving, Meghan met with members of the U.N. Markets for Change project which seeks to promote a safe and inclusive environment for women vendors in the South Pacific nations. And now it's being claimed that had something to do with her abrupt exit.
Royal author says duchess did it to snub U.N., 'she doesn't take rejection well'
In the updated edition of his biography Battle of Brothers, Lacey said Meghan had a grudge against U.N. Women, the organization hosting her visit to the market. According to an extract from his book, Lacey said the duchess was not happy that the U.N. Women did not make her a goodwill ambassador several years ago and only agreed to carry out the engagement if all of the U.N. Women branding was removed.
The Express noted that Lacey wrote: "She had rubbed shoulders with the likes of Hillary Clinton and actor Kiefer Sutherland and might have hoped to join U.N. Women's distinguished roster of goodwill ambassadors that included celebrities such as Nicole Kidman and Emma Watson. But in those pre-Harry days U.N. Women only assigned the cable TV actress the lesser role of advocate."
Lacey also claimed that a screenwriter from Los Angeles, who was close to associates of the former Suits star, told him: "[Meghan] is nice and smiley as can be until you step in her way, or don't give her what she hopes for. Then she can be remorseless — heaven help you… Meghan does not cope well with what she perceives as rejection".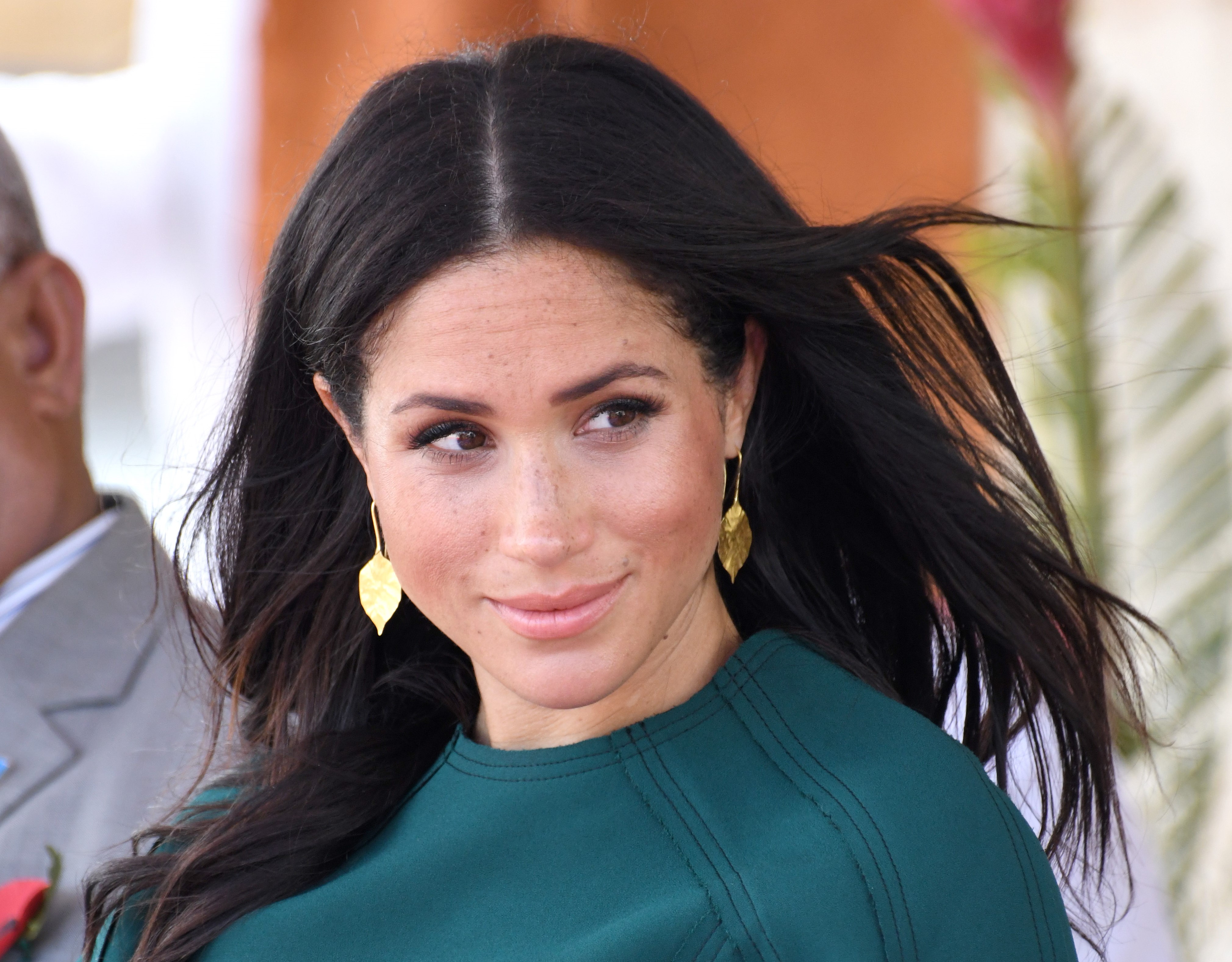 A palace aide gave another reason Meghan left the market early
But there is also another account from that day that a palace aide pointed to as the reason Meghan's visit was cut so short. The aide pointed to the fact that Meghan was pregnant with Archie during that trip to Fiji and blamed the heat for the duchess's decision to leave after only a few minutes.
"It was hot, humid and uncomfortably busy and there were far larger crowds than expected," the aide said.
RELATED: Meghan Markle Was Wrong; She and Harry Will Have to Make a Major Decision for Children When Prince Charles Is King