Meghan Markle Lookalike Is the Spitting Image of the Duchess of Sussex and Royal Fans Can't Believe Their Eyes
Meghan, Duchess of Sussex has a lookalike that would make any royal fan do a double-take. Akeisha Land gets compared to Meghan often, but she doesn't mind since the duchess is so beautiful. The mom of two, who went viral on Instagram for being Meghan's doppelganger, explains what it's like to be mistaken for the royal beauty.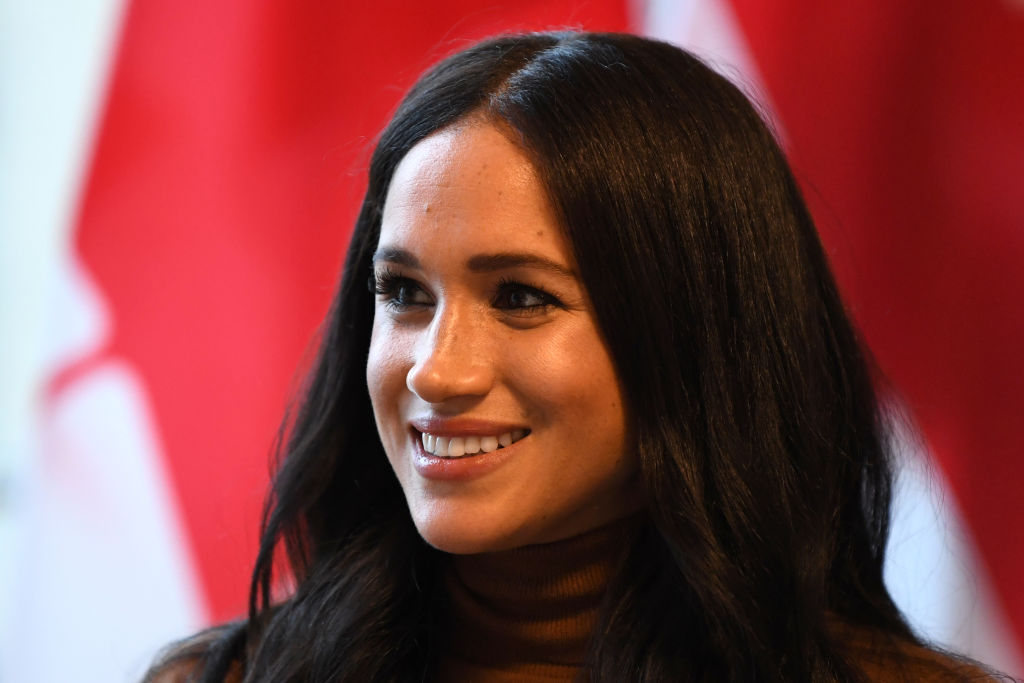 She's the spitting image of the Duchess of Sussex
It's pretty remarkable just how much Land, mother of Greyson and Tristan, looks like Meghan. The lookalike Missouri mom was spotted on Instagram, posting photos of herself with her family — and royal fans couldn't get over the likeness.
Land runs the account for her daughter Greyson and pops up there herself among the images that are mostly of her daughter. Royal fans took notice and started flooding the comments section of her posts, pointing out the similarities to the duchess.
She's Meghan's twin
Land has been getting more attention for her resemblance to Meghan, something that she's even responded to on her account.
Among the many comments Land has received are: "You look like Meghan Markle," "What a beautiful child you have, and you and Megan Markle are twins!," and "Omg I thought you were Meghan Markle for a sec, so cute."
When someone noted, "Wow actually thought it was Megan," Land responded, "hahahha! Been hearing that a lot lately."
Others commented that she's so much Meghan's twin, it's unbelievable. One person was a bit confused, noting: "And, all this Meghan M. chatter. They are saying same thing about you on her page. 'Ohhh I thought I was on @greyson_land page this just Megan Markle's page.'"
When one follower wondered, "Do people tell you all the time that you look like @hrhofsussex ?! Both gorgeous!!," Land responded, "hahahha, YES! All the time now that she's been in the media so much."
She's flattered by the comparisons
Land is more than happy to get compared to Meghan and stopped by strangers. "I get compared to her quite often, and not just online. Out and about, whether at church, movie theater, or at the grocery store etc," she told Femail.
She continued: "I'll have random people coming up and saying 'has anyone ever told you that you look like…' I always giggle before they even finish saying who because I know exactly who they're going to say because I've heard it so much; especially recently since I've been wearing my hair straight."
Land noted that her friends and family point out the resemblance as well. "And even though I myself don't see the similarities, I definitely take it as a huge compliment as she's just drop dead gorgeous," she explained.
She shared: "I always joke and say I need to have someone reach out to her people to let them know I'm always up for filling in for her as her doppelgänger if she doesn't want to go to any of the events she's invited to."