Meghan Markle Made a 'Laughable' Move That Went Against Queen Elizabeth's Wishes, Commentator Says
Meghan Markle has attracted a lot of attention ever since she joined the royal family in 2018, especially since she became a controversial figure.
Recently, Meghan got people talking with a move that is deemed "laughable" by a royal commentator. The action also went against Queen Elizabeth's wishes.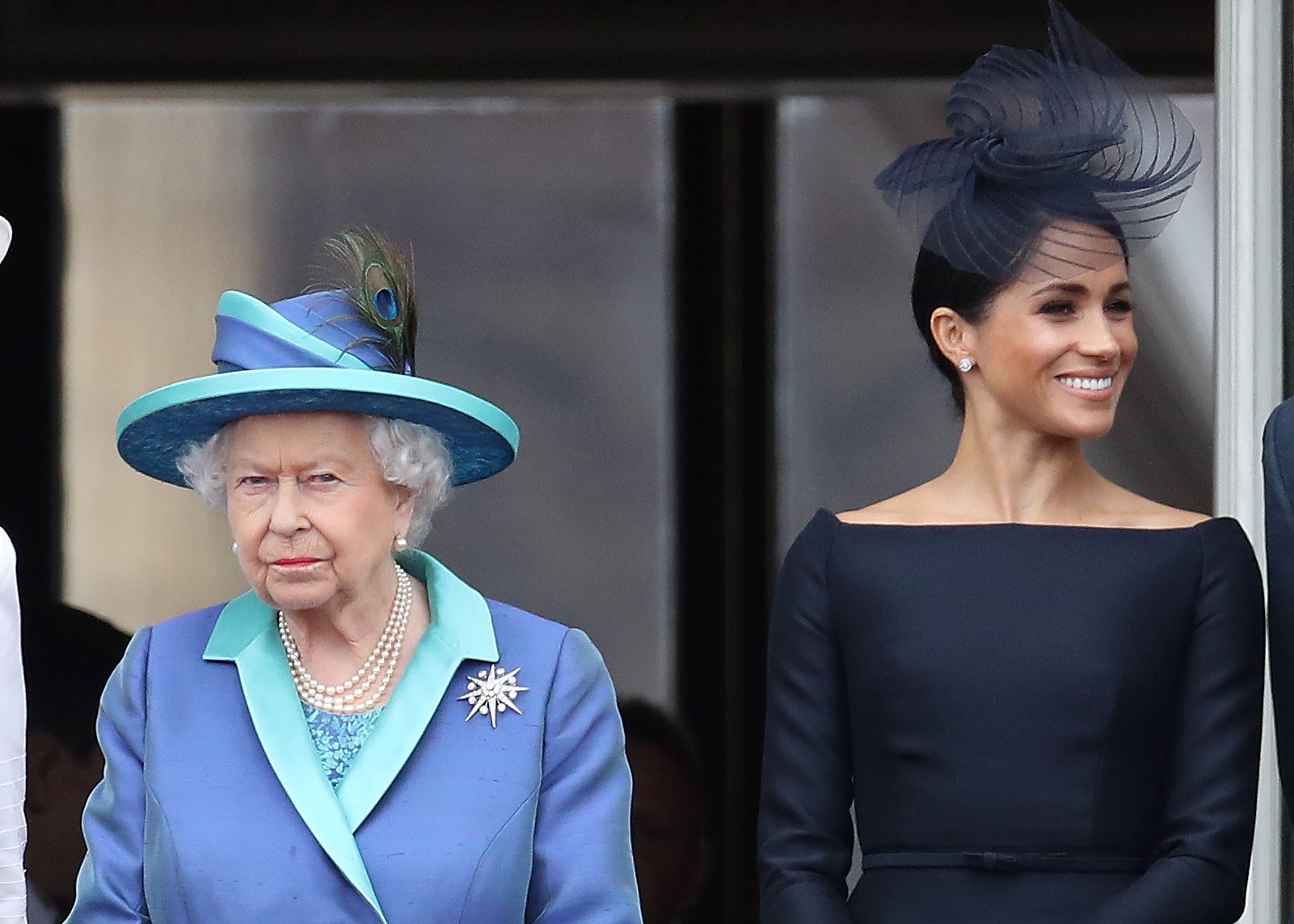 Meghan Markle is one of the least popular royals
According to research firm YouGov, Meghan is one of the least popular royals in the United Kingdom. Out of the 15 royals on the list, Meghan's popularity ranks in 14th place—behind the disgraced Prince Andrew.
Meghan initially attracted a lot of fans when she was Prince Harry's girlfriend. In fact, their wedding in 2018 drew in tens of millions of people all over the world. However, her popularity took a hit after she and Harry stepped down as senior royals in 2020. After moving to California, the couple began speaking out publicly against the royal family. For example, in March 2021, Meghan said in an interview with Oprah Winfrey that the royal family neglected her and that one unnamed royal made racist comments about her son, Archie.
Meghan has also received criticism for her lavish lifestyle in Hollywood. She often wears expensive designer clothes, even when visiting underprivileged folks. Additionally, she and Harry continue to travel via gas-guzzling private jets despite being environmental activists.
Meghan Markle made a 'laughable' move recently, according to a commentator
RELATED: Meghan Markle's Introduction to the Royal Family Was Affected by How 'Jaded' Prince Harry Was, Author Says
Meghan received more criticism recently when she advocated for paid parental leave. The duchess published an open letter to Senator Chuck Schumer and Congresswoman Nancy Pelosi on Paid Leave for All.
In the letter, Meghan recalled her memories of financial struggles as a child and urged the U.S. government to pass a national paid leave policy.
Some people slammed Meghan for signing the letter using her title "Duchess of Sussex" while speaking out about U.S. politics. According to royal commentator Neil Sean, after Meghan and Harry stepped down in 2020, the couple had an agreement with Queen Elizabeth to not use their titles in various situations. These situations include making money and being involved in politics.
"When you think about that letter, what was interesting was, they didn't just send it from 'Harry and Meghan' or 'Mr. and Mrs. Windsor-Mountbatten' or whatever they want to call themselves. But it was from 'the office of the Duke and Duchess of Sussex,'" Sean said in a YouTube video. 
The commentator added, "This is laughable in itself because that's the sort of letter you get from the royal family—you know, from 'Prince Charles' office,' 'Prince Andrew's office,' that sort of thing."
Sean pointed out that the British government is in charge of revoking titles, but because of the ongoing coronavirus (COVID-19) pandemic, it's unlikely they will go after Meghan and Harry in this circumstance. 
Is Meghan Markle close to Queen Elizabeth?
RELATED: Meghan Markle's Image as a Humanitarian May Be Tainted By 1 Action She Keeps Refusing to Take, Royal Expert Believes
During her interview with Oprah, Meghan shared that Queen Elizabeth had "always been wonderful" to her. The queen also helped Meghan feel comfortable on their first engagement together, and Meghan noted, "It made me think of my grandmother, where she's always been warm and inviting and really welcoming."
In June 2021, Meghan and Harry welcomed their daughter. The couple named her "Lilibet" after Her Majesty's childhood nickname.
Although neither Meghan nor Queen Elizabeth has talked publicly about their relationship now, it seems Meghan and Queen Elizabeth are still on good terms.