Inside Meghan Markle and Melissa McCarthy's Sweet Friendship – and Why McCarthy Is So 'Inspired' By the Duchess
Meghan, Duchess of Sussex, and Melissa McCarthy share a sweet friendship based on their want to help others in need. The two women starred in a video together in honor of the Duchess of Sussex' 40th birthday initiative "40×40." This initiative is a program developed to support women who left the workforce during the COVID-19 pandemic.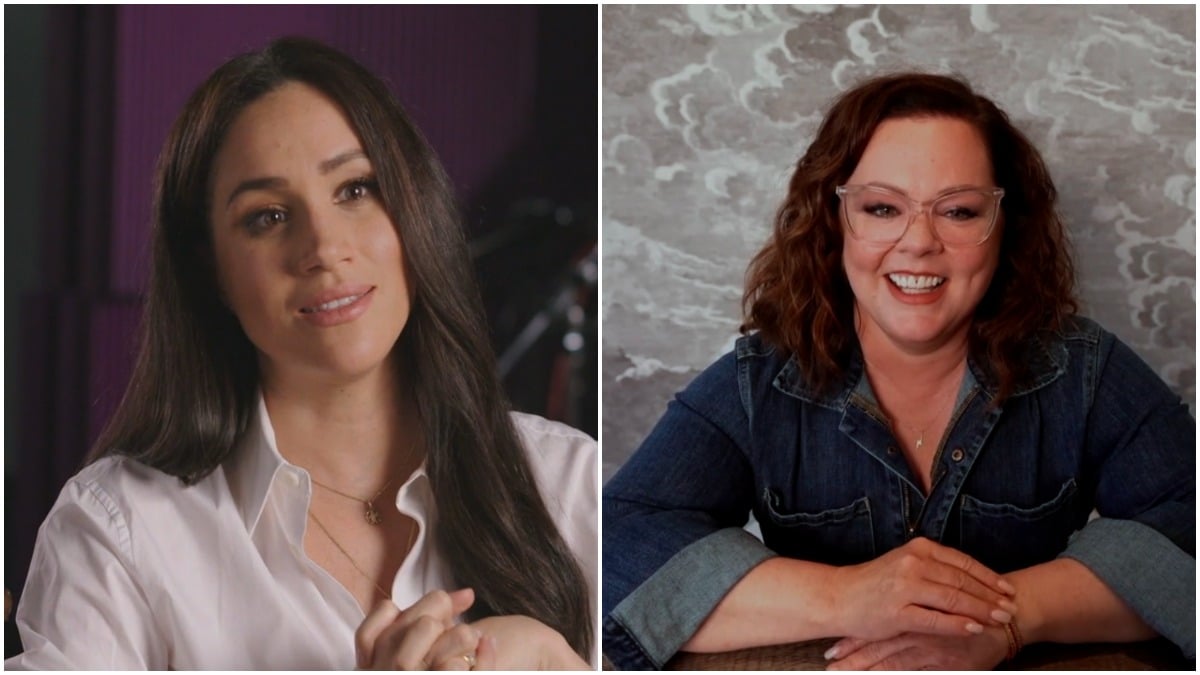 What is the 40×40 initiative?
The Duchess of Sussex created the 40×40 initiative and called on 40 of her friends to honor her birthday by donating their time in service to others. Meghan debuted the program via a video posted to the Archewell website on Wednesday, August 4.
Meghan wrote in a statement. "I believe mentorship is one way to help women regain confidence and rebuild their economic strength."
The Duchess of Sussex shared a staggering set of statistics that showed that over 2 million women left the workforce due to the pandemic. They also shouldered much of the responsibility for homeschooling children and caring for other family members.
"With this time, I hope they each help someone advance a professional life on her own terms, and I hope that they inspire countless others to give 40 minutes of their time as well," said Meghan in a statement on the website.
Melissa McCarthy 'inspired' by Meghan Markle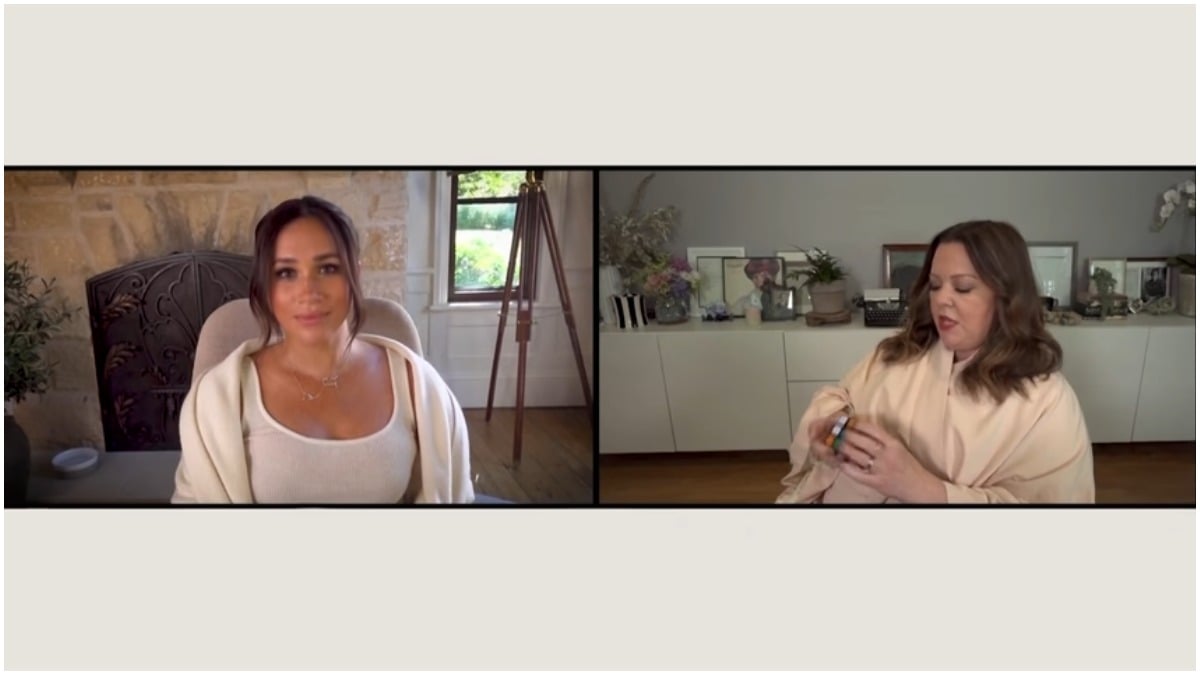 RELATED: Melissa McCarthy on Working With Meghan Markle and Prince Harry's 'Weird' Idea
The women collaborated on the video, posted by Meghan on her birthday, to speak about how they will work collaboratively to assist women in need. McCarthy also shared how she was "inspired by The Duchess of Sussex.
"I'm impressed and inspired by her. I love [when] someone chooses to lead their life the way they want to and give their children the life they want to give them," McCarthy said of the life Meghan and Prince Harry have given their children Archie and Lillibet in California.
"It's her 40th, [I was wondering,] 'What fun thing does she want?' and instead she's like, 'How can I get more people to help other women that need help?'" McCarthy said of Meghan putting the needs of others before herself as she celebrated her milestone birthday to Entertainment Tonight.
"I was like, 'That's what we need. We need a billion more people like that in the world to do that, to take a little bit of time, then you can really help somebody,'" McCarthy continued.
Melissa McCarthy poked fun at The Duchess of Sussex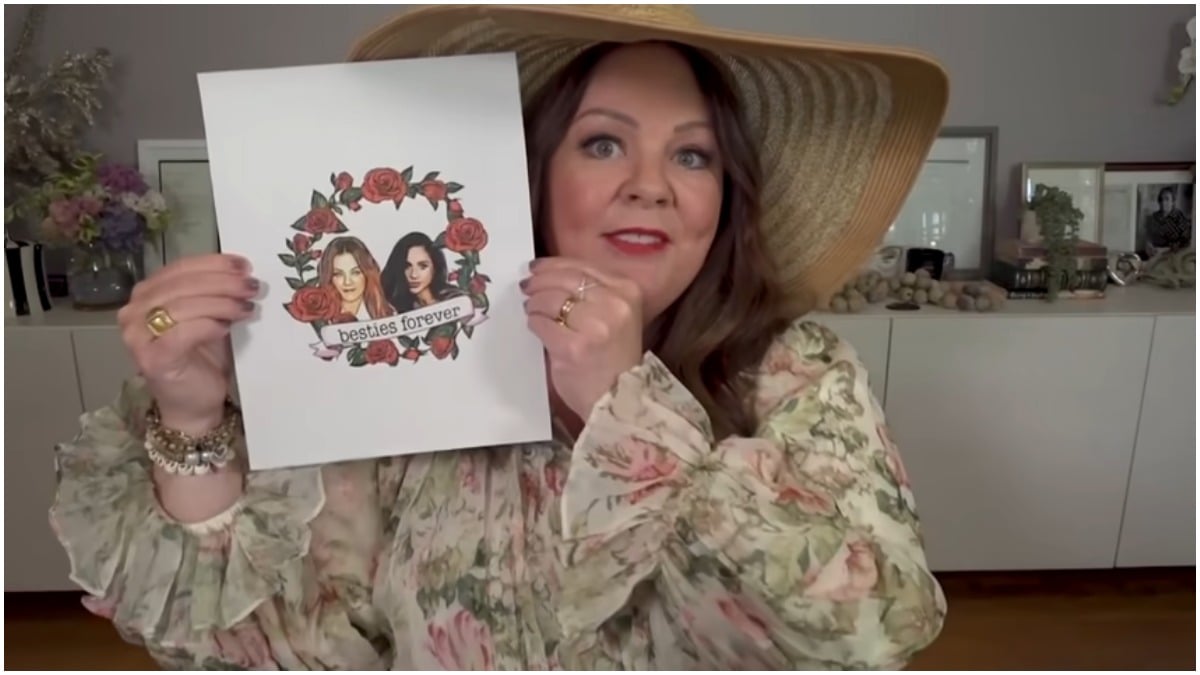 RELATED: Did Meghan Markle Just Reveal a Target Home Office Find in Her 40×40 Video?
In the clip, Meghan spoke about the initiative, but not without some good-natured jokes from McCarthy at the expense of the Duchess of Sussex.
The Nine Perfect Strangers star donned a fancy hat with a veil and white gloves while she sipped a cup of tea. She then asked Meghan what she wanted for her birthday.
Would it be a second photoshoot under a tree where she looked peaceful, joked the comedienne, or would she consider getting matching tattoos with McCarthy to commemorate the occasion? Perhaps a reunion of her former castmates from the television series Suits or a "wild yacht party," McCarthy suggested.
The fun clip featured a cameo by Prince Harry
In the video's final minutes, Prince Harry was visible in a window outside of his wife's line of sight. He juggled to her surprise and delight.
McCarthy shared the video to her Instagram account and wrote in its caption, "Today is my friend Meghan's 40th birthday (you know, The Duchess of Sussex!). She called to ask me to contribute 40 minutes of mentorship to support women reentering the workforce. I think it went … well?"
"Of course I said yes! But we need you to join us, too. If you're able, can you commit 40 minutes in service of others today? In the past two years, tens of millions of women around the world have departed the workforce, and communities everywhere are in need of support. Together, we can do something to help," it continued.
Thus far, Those who have committed to giving 40 minutes of their time to mentor a woman in their community include: Adele, Amanda Gorman, Amanda Nguyen, Deepak Chopra, Dr. Ibram X. Kendi, Gloria Steinem, José Andrés, Dr. Nadine Burke Harris, Sophie Grégoire Trudeau, and Stella McCartney, reported People Magazine.