Meghan Markle and Princess Diana Had a Lot in Common — Right Down to Some Famous Words
When Meghan Markle joined the royal family, she was excited to have finally found her happy ending with Prince Harry. However, the duchess quickly realized that things wouldn't be as easy as she'd hoped. It turns out that Meghan's initial thoughts about the royal family were strikingly similar to those spoken by her late mother-in-law, Princess Diana.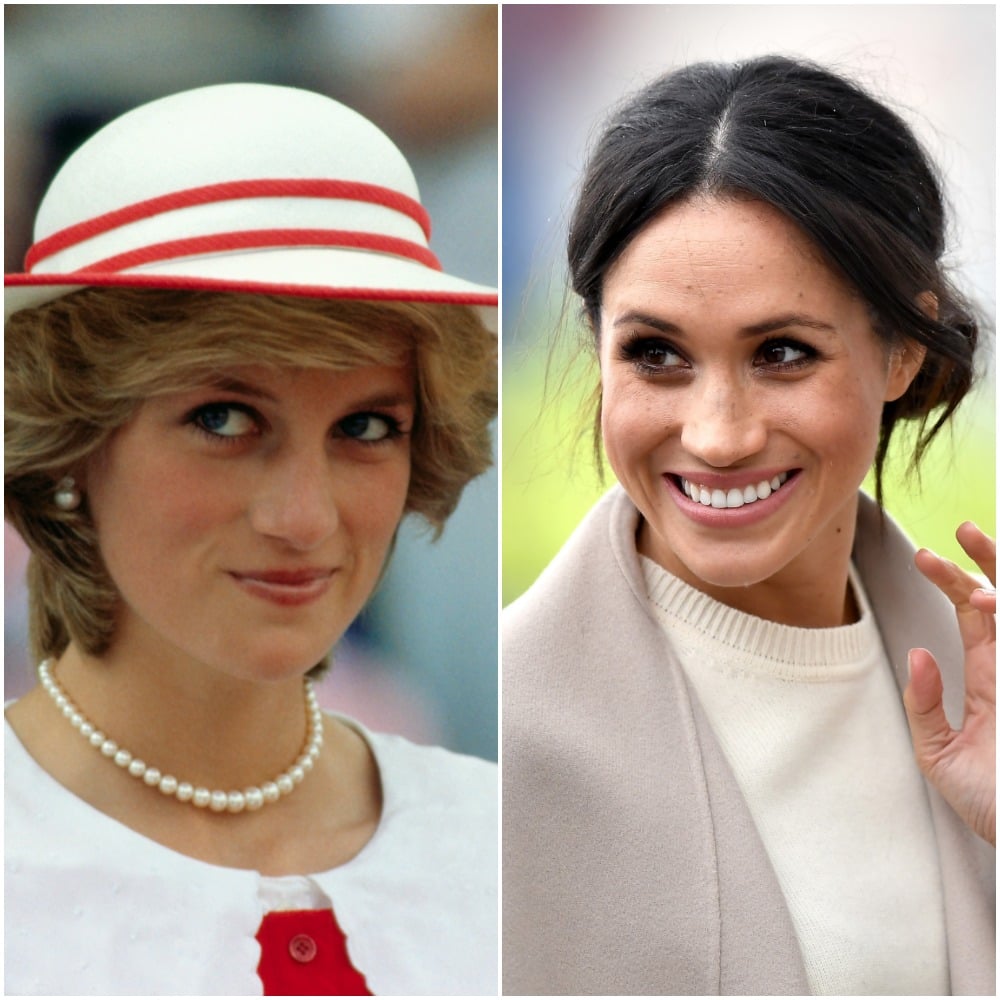 Meghan Markle revealed details of her time in the spotlight in a groundbreaking interview last year
When Meghan and Harry began dating, they kept their relationship under wraps. The two were able to spend a few months together before the world learned of what was happening between them. And once news broke that Harry was dating an American, Meghan's life was never the same.
Meghan revealed in an interview with Tom Bradby that her expectations of being a royal were completely different than reality and she had "no idea" what she was getting herself into. "My British friend said to me, 'I'm sure he's great. But you shouldn't do it, because the British tabloids will destroy your life.'" The duchess said she wasn't prepared for what was to come. "I never thought this would be easy, but I thought it would be fair."
RELATED: Royal Source Claims Prince Harry Defended Meghan Markle's 'Tantrums' Causing Divide With William and Kate
It turns out Princess Diana had the same exact thoughts upon meeting Prince Charles
Meghan wasn't alone in having "no idea" what she was getting herself into when she began dating a member of the world's most famous family. Surprisingly, Princess Diana uttered strikingly similar words in her recordings with Andrew Morton, which she sent him over a period of time while married to Prince Charles.
Diana revealed in her recordings that she also had "no idea" what kind of lifestyle she was about to enter by marrying the future king. "I realized I had taken on an enormous role but had no idea what I was going into — no idea," the late princess said. It seems that both women had "no idea" that they were entering a family that would give them such a rollercoaster of emotion. Though Meghan and Harry's love seems far truer than Diana and Charles', the premise of misunderstanding was the same.  
RELATED: Meghan Markle Has More 'Heart' Now That She's Free From Royal 'Constraints,' Expert Claims
Meghan and Diana's royal experiences were very different 
Despite similarities in initial thoughts, the actual lives the women lived were not the same. Meghan had a very difficult time winning over the press. From the moment she entered the royal family, the media treated her harshly. It made it very difficult or her to develop a strong relationship with the public. But Diana's reputation with the press was much better. She was seen as regal and elegant; she was adored by fans even long after the couple's separation.
Diana's biggest battle within the royal family was her relationship with her husband. For Meghan, the negativity was more external, seeming to come mostly from an entity outside the royal family: the media.