The 1 Royal Rule That Has to Change Before Doria Ragland Can Receive a Title
Rumor has it, Prince Charles could give his in-laws a royal title once he becomes king. But, Doria Ragland might not qualify if this royal title rule still exists.
Queen Elizabeth loves rules and, in the royal family, there are lots of them. That's especially true for royal titles. Since most members of the royal family don't require a last name, the queen's family members use their official titles to differentiate themselves from other Mountbatten-Windsors (aka, the royal family).
With that said, there has been some discussion about the royal family's in-laws — particularly Kate Middleton's parents, Michael and Carole Middleton and Meghan Markle's mother, Doria Ragland — and whether or not they have royal titles. As of right now, Prince William and Prince Harry's in-laws don't have royal titles, but that could change once Prince Charles ascends the throne.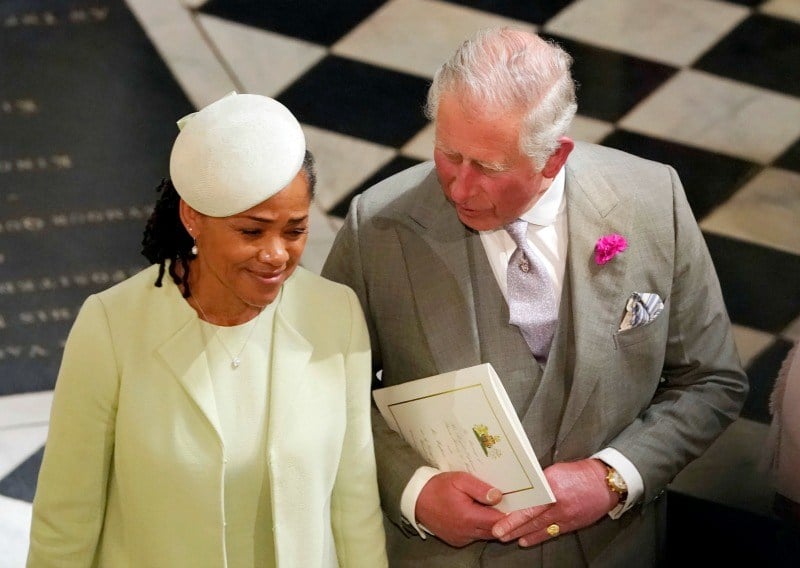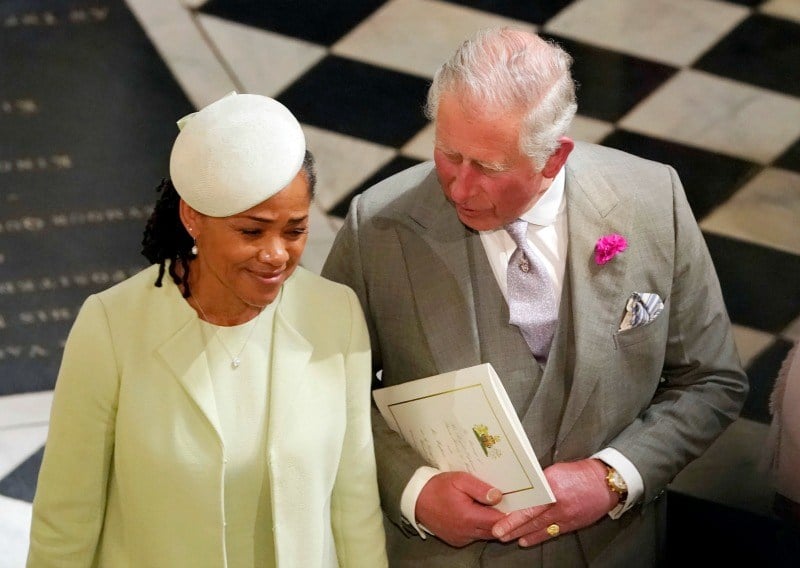 The main reason Michael and Carole Middleton and Doria Ragland don't have royal titles comes down to their personal lives. Just because their daughters married princes and are duchesses doesn't mean they automatically receive royal titles. In addition, they each have their own lives and work. And while they do attend some royal engagements and family events, don't officially represent the queen or work for the crown in the same way that their daughters and sons-in-law do. Because of that, the queen likely doesn't see the need to give them a royal title.
When Prince Charles becomes King of England, he could honor Kate Middleton's parents with their own royal peerage. Some suggest the future king might honor his daughter-in-law's parents and make them an earl and countess. However, one royal rule prevents him from doing the same for Meghan Markle's mother, Doria Ragland.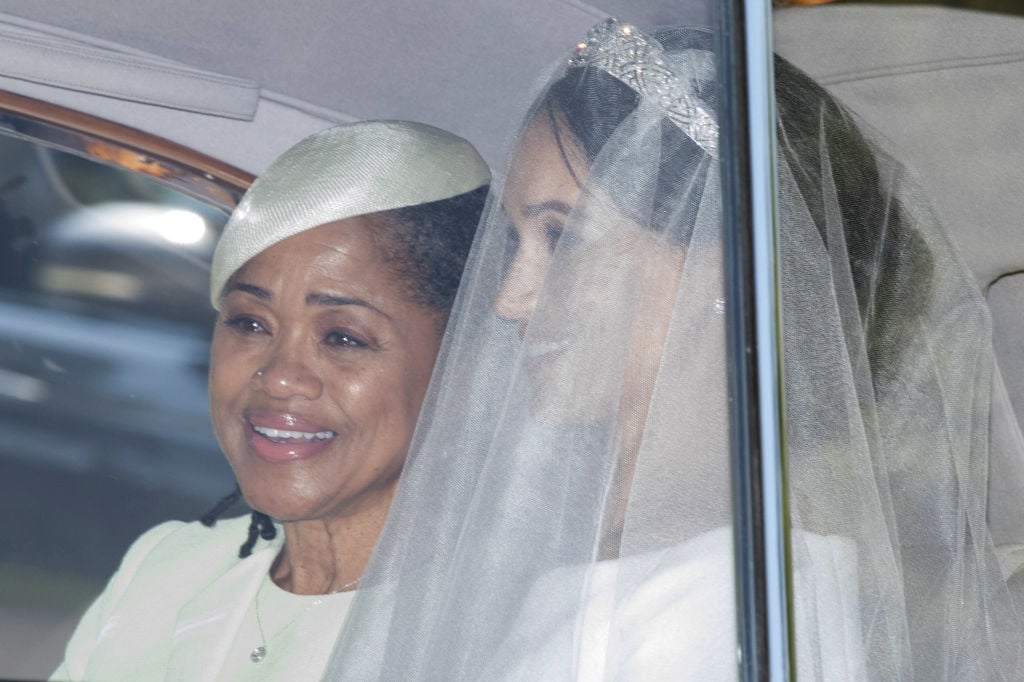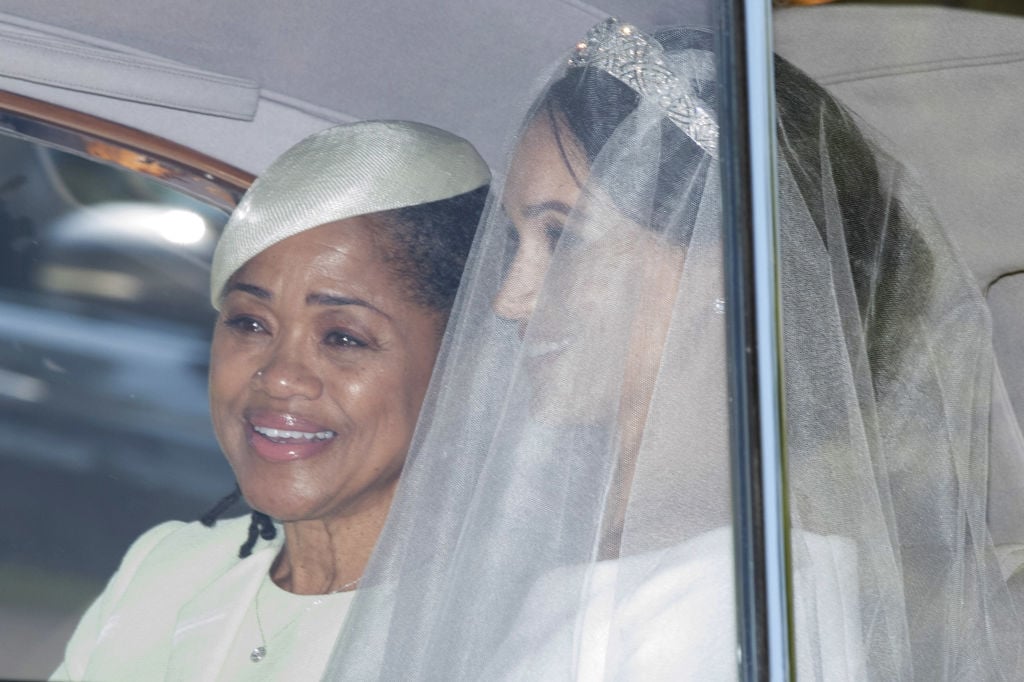 The real reason Doria Ragland probably won't receive a royal title
While the royal family has made great strides to become more gender neutral by no longer allowing younger brothers to succeed their older sisters in the line of succession, some royal rules still need a lot of work. And, one rule, in particular, prevents Doria Ragland and other women from receiving a peerage of their own.
Right now, in order for a female member associated with the family to receive a royal title, she must be married. That's because most titles — with the exception of queen and Princess Royal — are bestowed upon male royals and then inherited by their wives. Even if Prince Charles breaks tradition and grants his in-laws royal titles, Doria Ragland would not qualify for such status as a single woman.
However, rumor has it, Doria Ragland might be engaged. Should Meghan Markle's mother marry the so-called "mystery man" between now and Prince Charles's ascension — or any time after — she could receive a royal title. In addition, the royal family could change title rules to better reflect their more modern protocols, allowing women to receive their own royal titles.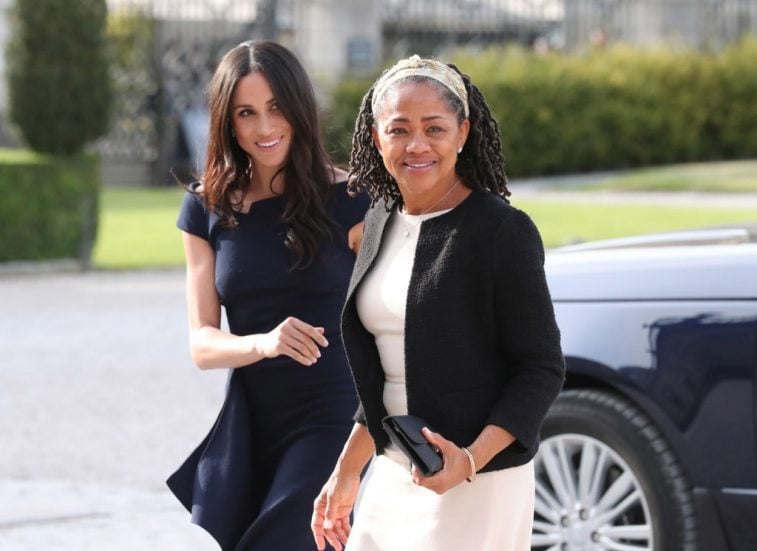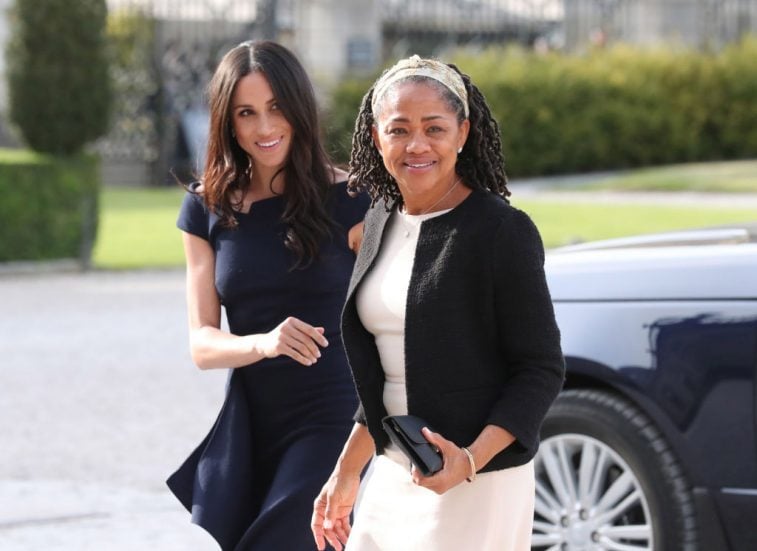 Royal title rules
In Queen Elizabeth's family, royal title rules are a dime a dozen. And, the one rule preventing Doria Ragland and other women from earning their own peerages isn't the only one worth mentioning. Up ahead, we take a closer look at royal family title rules that the queen and all future monarchs must follow.
Dukedoms belong to sons and grandsons of the monarch
Aside from monarch and a few other succession-related titles, dukedoms are the most prominent titles in the royal family. And, according to the royal family rules, only the monarchs sons and grandsons quality for a dukedom.
Royal titles change upon marriage
While the queen can give anyone a royal title at any time, many titles — especially dukedoms — are granted upon marriage or majority. In addition, royal women that marry into the family take their husbands' titles on their royal wedding day.
Not all royals have His or Her Royal Highness styles
His or Her Royal Highness typically means a royal is high-ranking. However, not all royals have such status. In addition, monarchs and sometimes their consorts (spouses) use the style His or Her Majesty instead.
A geographical reference is typically included
For the most part, royal titles always include a geographical reference, such as the Duke of Cambridge and Duke of Sussex.
Check out The Cheat Sheet on Facebook!