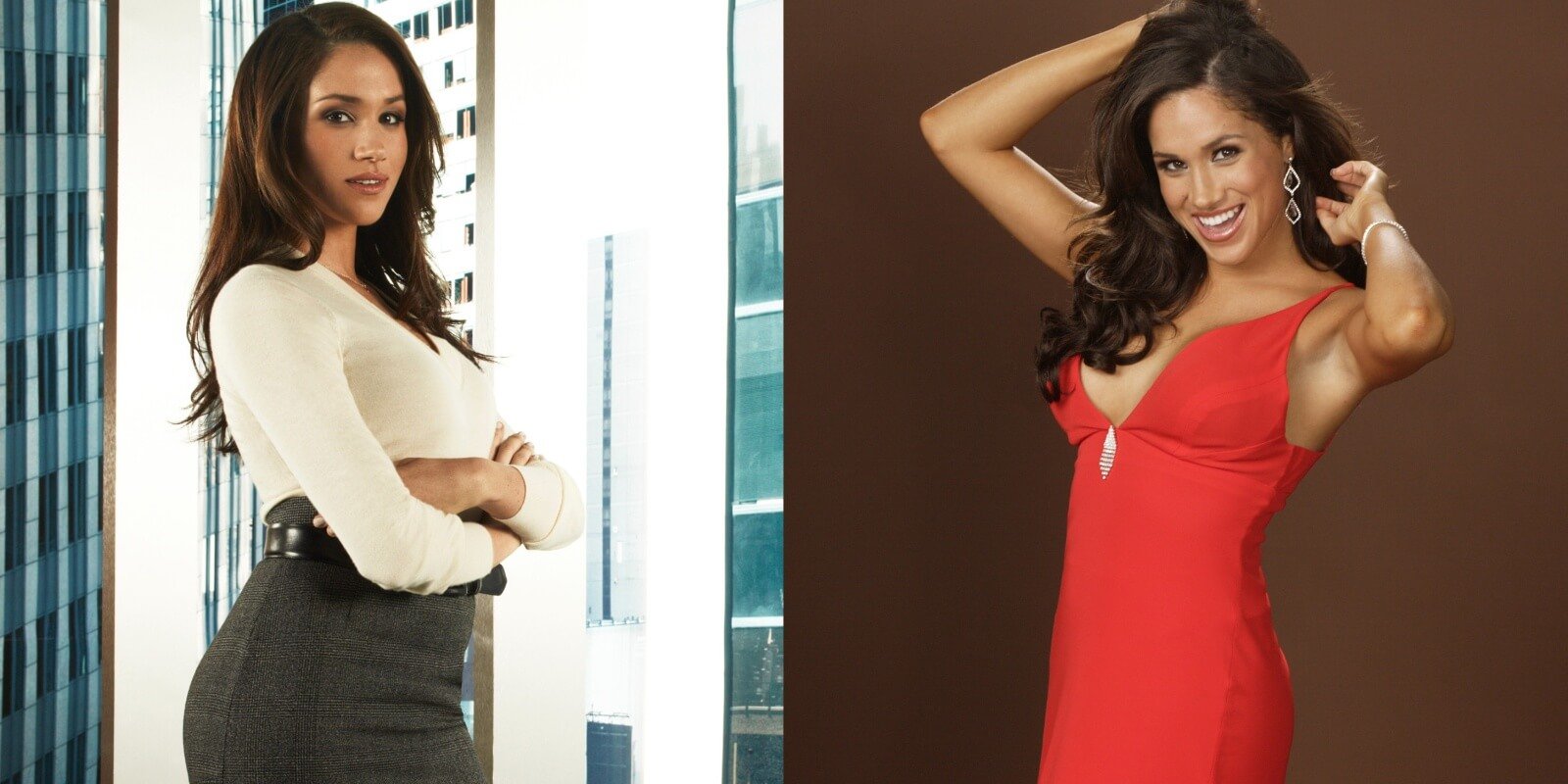 Meghan Markle Starred in Many More Movies and TV Shows Besides 'Suits' and 'Deal or No Deal'
Meghan Markle has been in more movies and TV shows than you think.
Meghan Markle had a successful acting career before giving it all up to take center stage as Prince Harry's wife. The couple, who married in 2018, began a life of service as part of the royal family before leaving their roles as senior royals in 2020. Meghan was subsequently best known for her role as Rachel Zane in the USA Network series Suits. However, before that, she had been a working actor for 15 years. Therefore, here are some of her roles you may not know about. 
Meghan Markle booked many small-screen roles early in her career
Sixty years after the series premiered, General Hospital remains the longest-running daytime drama in television history. Many of today's most prominent film actors and television personalities have gotten their start on daytime soaps.
Meghan Markle was no exception. As a struggling actor just out of college, Meghan landed a background role on the long-running daytime serial as a nurse named Jill in 2002.
Another small-screen role was as the former maid to a wealthy bachelor on CSI: NY  in 2006. As Veronica Perez, Meghan was questioned by the police regarding the bachelor's murder.
Meghan appeared in season 3 of the crime scene series. The New York installment was a spinoff of the original CSI series, which ran for 15 years on the CBS network. 
During the two-hour 2008 pilot of the rebooted 90210 television series, Meghan played a supporting character named Wendy. A key character, Ethan, was caught cheating with her on his girlfriend, Naomi.
She became a TV mainstay in the late 2000s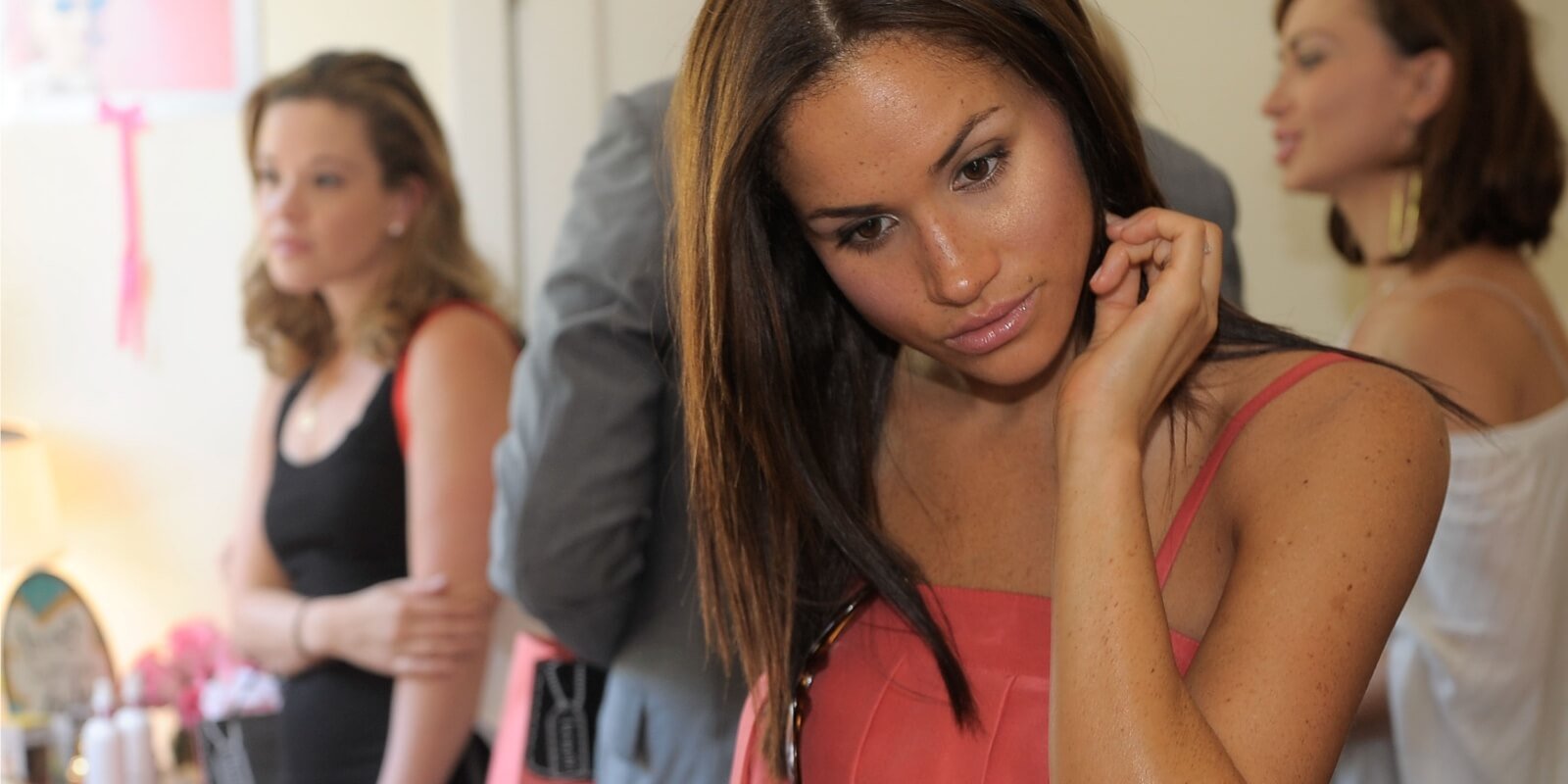 Meghan Markle continued to make the usual working actor rounds when she appeared on Fox's Without a Trace in 2009. In one episode of the show's final season, she played Holly Shepard, the girlfriend of a suspected missing person.
The installment was titled "Chameleon" and was directed by Eric Close of Will & Grace fame. However, what was the plot? The disappearance of a college student became more complicated when the team discovered the victim was an impostor with multiple identities.
Acclaimed sci-fi drama Fringe was Meghan Markle's next stop in 2009. She played Junior FBI Agent Amy Jessup in a two-episode arc of the show's second season.
A writer for the show, Akiva Goldsman, believed audiences had not seen the last of Agent Jessup. However, the series ended before Markle could reprise the role.
Meghan signed on for a guest-starring role in the FX comedy The League that same year. In the show's second episode, "The Bounce Test," she played an unnamed woman with whom the newly single Pete (Mark Duplass) hits it off.
As the early 2010s began, Meghan Markle began appearing more regularly on TV
In 2010, Meghan Markle appeared in a Season 8 episode of CSI: Miami named "Backfire." In the episode's opening scene, Meghan plays police officer Leah Montoya, who bravely enters a burning building to help detectives Calleigh Duquesne and Ryan Wolfe.
This was Meghan's second appearance in a police crime drama. Her first was in the New York installment of the series four years prior.
While she was starting to get recognition for her lead role in Suits, Markle took a side job on the ABC series Castle in 2012. She guest-starred as Charlotte Boyd, cosplaying as Sleeping Beauty, who was eventually revealed to the week's criminal.
The episode was titled "Once Upon a Crime." Ultimately, mystery novelist turned police volunteer Richard Castle (Nathan Fillion) and NYPD detective Kate Beckett (Stana Katic) headed off Charlotte's plot.
Meghan Markle's most significant early role was as a suitcase girl on 'Deal or No Deal'
Deal or No Deal was a popular game series on NBC hosted by Howie Mandel. Subsequently, it ran on the NBC network from 2005-2019.
Contestants played to win money by picking from 26 suitcases held by attractive women dressed in identical outfits. Subsequently, Meghan Markle appeared in the game series for 34 episodes from 2006-2007.
She later said during an episode of her Archetypes podcast, "I was thankful for the job but not for how it made me feel, which was: not smart. And by the way, I was surrounded by intelligent and smart women on that stage with me."
Meghan continued, "But that wasn't the focus of why we were there, and I would end up leaving with this pit in my stomach, knowing that I was so much more than what was being objectified on the stage. However, I didn't like feeling forced to be all looks and little substance, and that's how it felt for me at the time — being reduced to this specific archetype."
Minor roles in big movies made Meghan Markle a familiar face to moviegoers
In 2005, Meghan Markle booked a supporting role in the feature film A Lot Like Love; this mid-00s rom-com starred two major celebs of the era, Ashton Kutcher and Amanda Peet. Meghan played Natalie, a passenger on the plane where the two lead characters meet.
In 2010, Meghan Markle had more than one film role. Though she was ultimately not credited for the part, Markle played Tatiana in the 2010 Russell Brand-Jonah Hill comedy Get Him to the Greek.
Page Six reported on Sept. 18, 2023, that embattled celebrity Russell Brand recalled working with Meghan on the film. The interview originally aired on the talk show Loose Women. "Is it true that you've snogged Meghan Markle?" asked one of the hosts during the interview.
"As a matter of fact, it is," proclaimed Brand. "But let me say before we get carried away. She was in a film that I was in, Get Him to the Greek; it was a good film."
As Meghan's star rose in the film industry, her characters became more memorable
Meghan played a bartender who had a little interaction with Robert Pattinson's character, Tyler Hawkins, in the thriller Remember Me. One year later, she appeared in Horrible Bosses as a FedEx delivery person whom Jason Sudeikis' character Kurt flirts with to establish his character's womanizing personality.
In 2012, Meghan played Terry, a photographer tasked with shooting an underwear campaign starring a male model, Stylz, in the film Dysfunctional Friends. The model, played by Christian Keyes, is memorably told by Meghan, "This is not p***. It's for the Sunday papers. This situation you have going on, it's got to get tucked in."
Finally, the year before she began dating Prince Harry, Meghan scored her first lead in a motion picture in the independent drama Anti-Social, where she played Kirsten, a model. She starred alongside British actor Gregg Sulkin in the crime film about a successful street artist who is forced to jeopardize his future to help his criminal brother when gang rivalry escalates.
'Suits' was Meghan Markle's most successful acting role to date
The USA Network series Suits ran for nine seasons from 2011 through 2020. It was set at a fictitious New York City law firm. It followed the story of Mike Ross (Patrick J. Adams), who used his photographic memory to talk his way into a job working for attorney Harvey Spector (Gabriel Macht) despite being a college dropout.
Meghan played Rachel Zane, the daughter of one of the best lawyers in the city. She and Mike eventually fell in love. Their relationship runs the length of the series, before the characters married and exited the firm in season eight in an episode that aired weeks before Meghan married Prince Harry at Windsor Castle in May 2018.
Meghan Markle addressed her future as an actor ahead of her marriage to Prince Harry
During her engagement interview with Prince Harry, Meghan responded to questions that she was "giving up" her previous life to start anew as a royal family member. She replied, "I don't see it as giving anything up. I see it as a change."
"It's a new chapter, right? I've been working on my show [Suits] for seven years," she began.
"So we're very, very fortunate to be able to have that sort of longevity on a series, and for me, once we hit the 100-episode marker, I thought, you know what I have, I have ticked this box, and I feel really proud of the work I've done there, and now it's time to, as you [Harry] said, work as a team with you," Meghan concluded.
Since marrying Prince Harry, Meghan Markle has not done any acting work. However, in 2023, she signed a contract with the agency William Morris Endeavor.
Film and television production, brand partnerships, and overall business-building will be explored. Reportedly, Acting will not be Meghan's area of focus.