Meghan Markle Needed Kate Middleton's Support But Didn't Get It, Royal Biographer Claims
When Meghan, Duchess of Sussex joined the royal family, the author of the biography Finding Freedom explains, she had hoped that Catherine, Duchess of Cambridge would offer more support. Unfortunately, Meghan felt Kate never offered her quite what she needed — and all those reports of a feud between them were greatly exaggerated.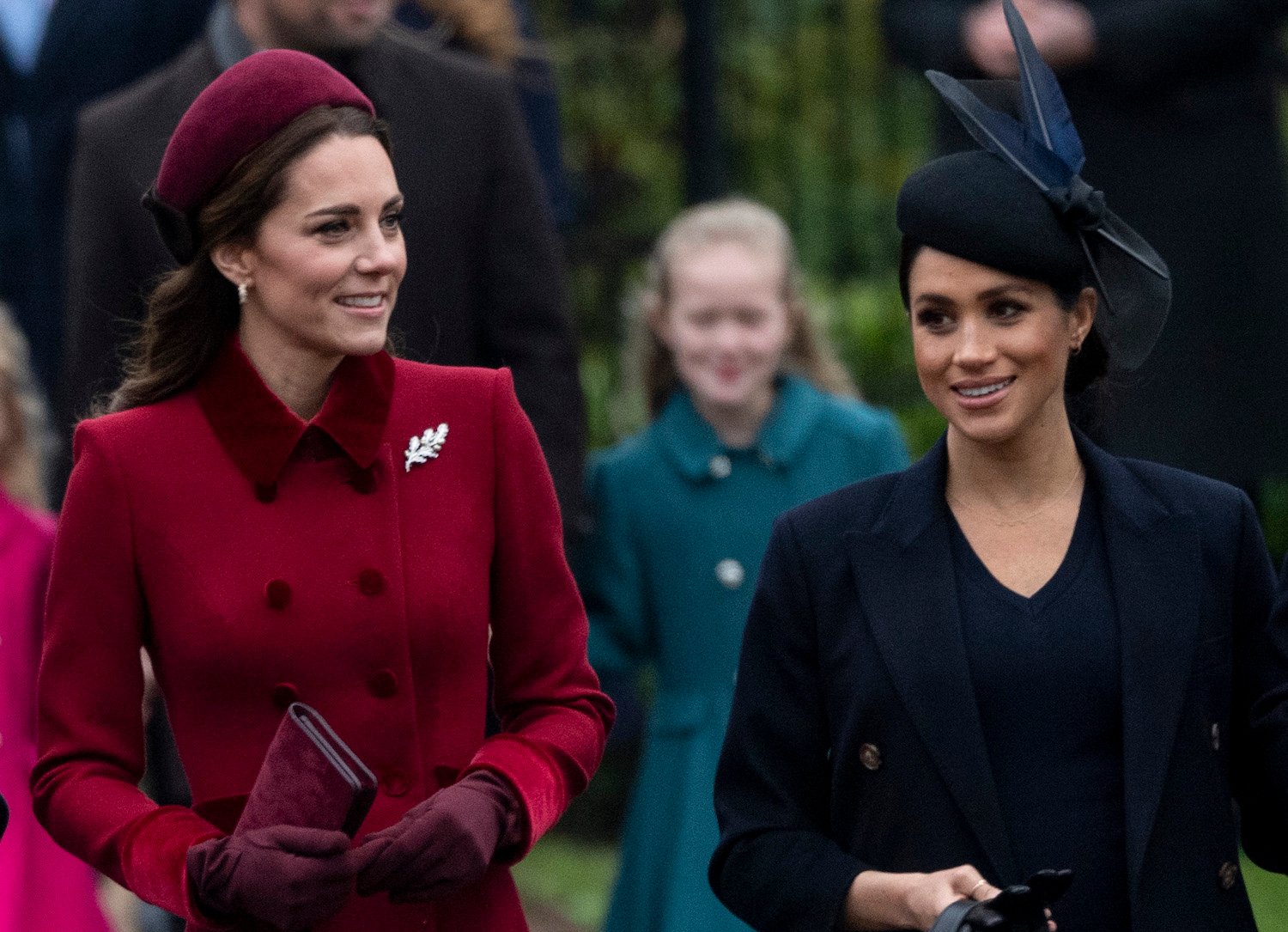 Meghan Markle and Kate Middleton were never close
In the book Finding Freedom, written by Omid Scobie and Carolyn Durand, the authors claim that Meghan and Kate didn't have anything in common besides living in the palace.
The media insisted on creating headlines about the duchesses feuding and, though they were friendly enough, they weren't close friends.
In an excerpt from Finding Freedom published in The Times, the writers explain the Kate and Meghan relationship. "Meghan would agree with the assessment that the duchesses were not the best of friends," the authors explain. "Their relationship hadn't progressed much since she was Harry's girlfriend."
The book claims that Meghan hoped Kate would be more welcoming when she was dating Harry and offer "everything an outsider to the Firm [the working side of the royal family] needed to know."
"Meghan was disappointed that she and Kate hadn't bonded over the position they shared, but she wasn't losing sleep over it," the writers note.
The duchesses weren't responsible for the Prince Harry and Prince William feud
It was easy for the tabloids to create the narrative of feuding duchesses, with reports swirling that the tension between the women was to blame for the rift between Prince Harry and Prince William.
Kate and Meghan weren't to blame, however, Scobie explained during a Good Morning America interview — and the reports of their feud were salacious but largely untrue.
"I felt it was important to really dive into this in the book because we had seen Meghan and Kate really blamed for almost driving a wedge between them," he explained. "They are both men in their 30s and Harry not wanting to play that role of sort of the younger more subservient brother anymore."
Meghan wanted more support from Kate
The women, Scobie explained, "really have very little in common" though, he shared, Meghan wanted Kate's support but she didn't provide it.
"I think that being a newcomer and knowing that Kate was once a newcomer, I think there were times — speaking to sources — where Meghan felt she could have [had], or needed, a little bit more support from Kate and didn't get it in some of those important moments," he explained.
The reports about Meghan being difficult at her wedding and leaving Kate in tears, Scobie said, weren't true at all. "When I spoke to the people who were actually there and involved, the first thing they all said, 'well, there were no tears,'" he explained. The outrageous reports about the incident, he added, "couldn't be further from the truth."