Meghan Markle Net Worth: How Does The Duchess Make Her Money?
On its own, Meghan Markle's net worth is nowhere close to other royal family members' worth (according to reports, Kate Middleton's net worth is around double). However, she was still a successful career woman and earned quite the annual salary before marrying Prince Harry.
Ahead, we take a closer look at Meghan Markle's net worth. Discover how much she was worth before becoming a royal, she and Prince Harry's net worth together, and how she makes her money now that she quit her acting career, below.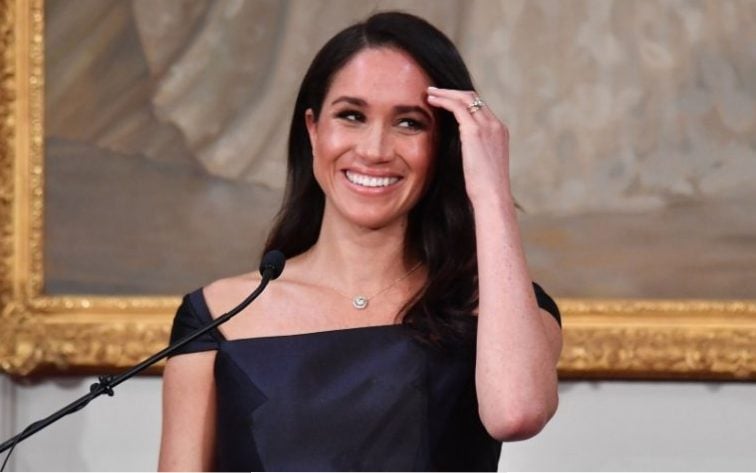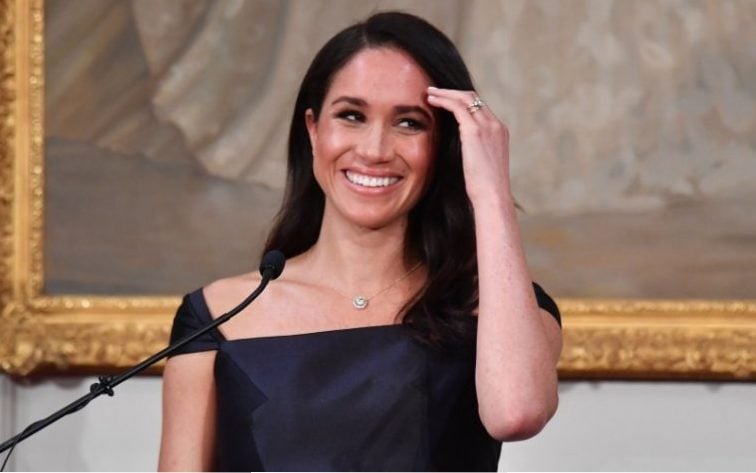 Meghan Markle net worth
Before marrying her prince charming, Meghan Markle made quite the name for herself. As a star on USA's hit series Suits, the actress brought in quite a bit of money each year. That coupled with endorsements, sponsorships, and other acting gigs earned her a net worth of around $5 million.
Prince Harry and Meghan Markle net worth
Going into the royal family, Meghan Markle's net worth was around $5 million. But, now that she and Prince Harry's net worth are combined, the Duchess of Sussex is worth between $30 and $45 million. The royal family likes to keep their money habits and finances under wraps, but according to some reports, Prince Harry is allegedly worth somewhere between $25 and $40 million. His fortunes, combined with Meghan Markle's net worth makes them very wealthy newlyweds.
How does Meghan Markle make money?
Meghan Markle makes money in a few ways. For one, she has a good chunk of money from her career as a working actress. The former actress allegedly made around $50,000 per episode on USA's hit series, Suits and she likely still earns residual money each time an episode from seasons 1 through 7 air.
In addition to her role on Suits, Meghan Markle also had cameos in various films. Her appearance in Remember Me (starring Robert Pattinson) made her around $177,000. She also earned around $160,000 for her part in the short film, The Candidate and $145,000 for The Boys and Girls Guide to Getting Down.
On top of her acting roles, Meghan Markle earned around $80,000 per year through brand partnerships and endorsements. The former actress even had two collections with Canadian store, Reitmans in 2016 (when she and Prince Harry first started dating). She made money through this partnership, as well as modeling the collection.
The Duchy of Cornwall
Since she's no longer a working actress — and royal family rules prohibit her from accepting endorsement deals — Meghan Markle has to make her money in other ways. Luckily, she and Prince Harry receive an allowance from The Duchy of Cornwall (aka, Prince Charles's royal funds) every year.
The Duchy of Cornwall is a collection of real estate, rental properties, land, and other money-making entities that fund the Prince of Wales and his family's expenses. In other words: It's their salary for representing the royal family full-time at engagements, ceremonies, and charitable causes.
There's no telling how much Prince Harry and Meghan Markle earn from The Duchy of Cornwall. But, rumor has it, Prince Harry's annual allowance went up a significant amount once the Duke and Duchess married. And, they could earn even more once their baby arrives in spring 2019.
Prince Harry's inheritance
A chunk of Prince Harry's net worth comes from the inheritance left by his mother, the late Princess Diana. On his 30th birthday, he allegedly came into $10 million (after taxes) via a trust set up in his name. The trust also included his mother's jewels, which was split between Prince Harry and Prince William.
Prince Harry was also a captain in the British Army and earned between $50,000 and $53,000 per year, according to Forbes.
Check out The Cheat Sheet on Facebook!