Meghan Markle's Netflix Show Cancellation Reveals 'Painful Truth,' Royal Expert Says
On the heels of news that Meghan Markle's Netflix animated series Pearl was canceled, one royal expert shares her thoughts on the "painful truth" of this latest disappointment.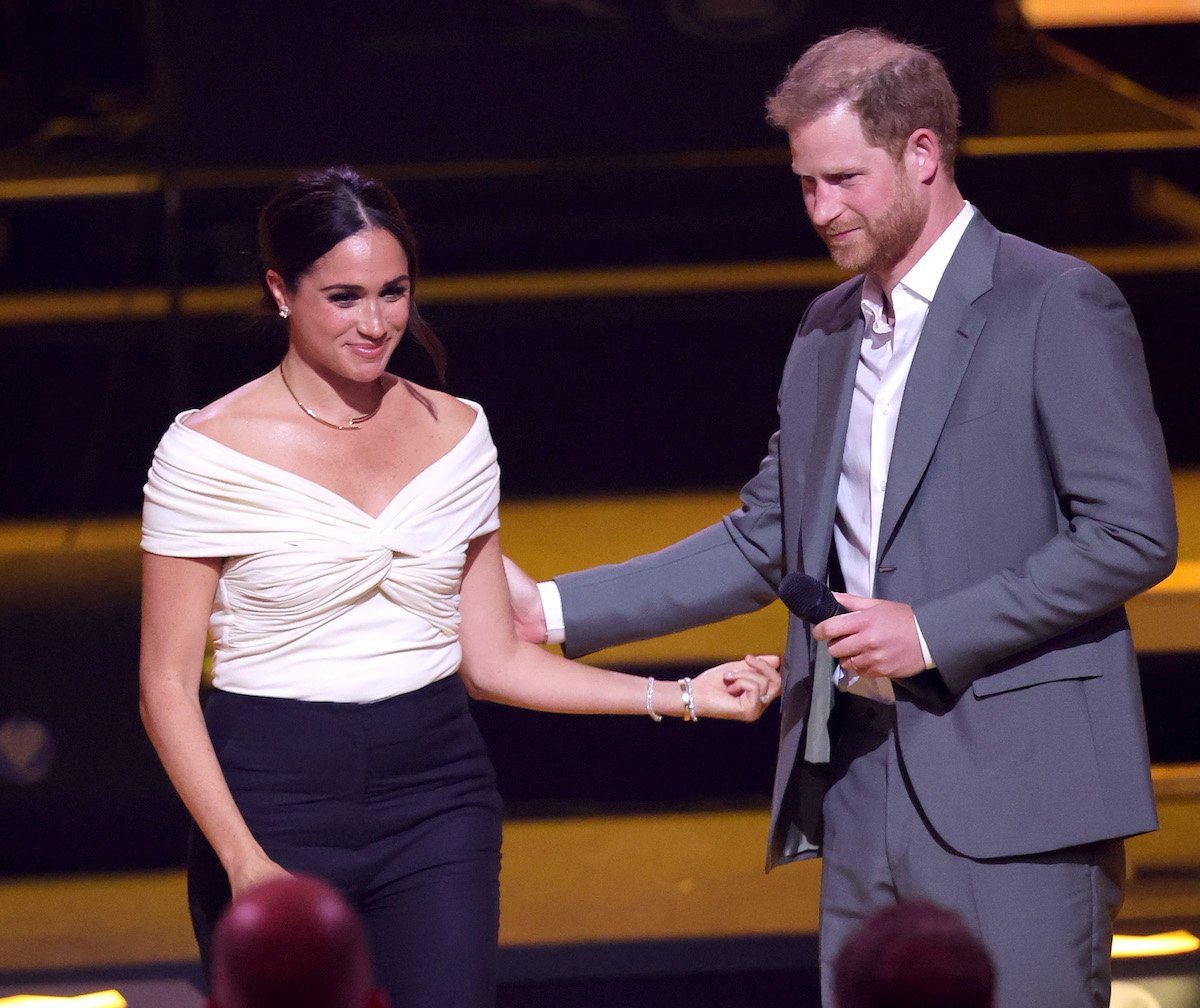 Meghan Markle's Netflix show 'Pearl' has been canceled
Deadline first reported that Meghan's series Pearl was "quietly dropped" from Netflix. Pearl would have followed a young girl "on a journey of self-discovery."
"Like many girls her age, our heroine Pearl is on a journey of self-discovery as she tries to overcome life's daily challenges," Meghan said on the Archwell Productions website at time the series was announced in July 2021.
"I'm thrilled that Archewell Productions, partnered with the powerhouse platform of Netflix and these incredible producers, will together bring you this new animated series, which celebrates extraordinary women throughout history," she shared.
"David Furnish and I have been eager to bring this special series to light, and I am delighted we are able to announce it today," Meghan added.
Expert wonders if Meghan career has 'totally flopped'
Royal expert Daniela Elser shares her thoughts about the Netflix cancelation in a News.com.au article, noting, "the sacking reveals an uncomfortable truth" for Meghan.
In her piece, Elser asks, "Has Meghan's U.S. career totally flopped?"
Elser writes "a discernible and concerning pattern emerges" surrounding the Duchess of Sussex's projects. "Pretty much every one of Meghan's various professional endeavors since decamping from royaldom has been a bit of a failure."
That includes the Duke and Duchess of Sussex's deal for speaking engagements, which has yet to materialize and their Netflix deal with only two shows announced, one of them being Pearl, which was dropped. Additionally, their Spotify deal has an upcoming podcast that has garnered little fanfare.
Meghan's children's book failed to have staying power on the New York Times bestsellers' list. Her 40 x 40 initiative appeared to fizzle.
Netflix show cancellation illuminates a 'painful truth,' according to royal expert
Elser points out that, aside from the couple's Oprah interview, Meghan "has not notched up a single discernible win or clear cut success in a professional sense."
The expert writes, "And this brings us to a painful truth: Without her royal connections, Meghan does not really matter all that much."
She asserts, "Separate Meghan from her Windsor ties and the question becomes: Does anyone really care?"
Harry and Meghan's connection to the royal family is "what makes them so prized and marketable," Elser notes.
"What is coming into focus is the inescapable fact that it is their status as intimately related to the current queen and the next three kings which makes them valuable to deep-pocketed corporate giants," she writes. "Unmoored from the monarchy, their luster and bankability is starting to look decidedly shaky."
She adds, "Like it or not, all lucrative roads, for both Harry and Meghan, connect back to the royal family."
Elser believes the Duke and Duchess of Sussex could benefit from attending the Queen's Platinum Jubilee celebrations. "Regardless of whether they want to see his family or not, some good old-fashioned standing on the Buckingham Palace balcony and doing a spot of waving to the masses sounds like it would be just what their careers — and bank accounts — need right now," the expert says.