Meghan Markle's New Netflix Show Screams 'Me! Me! Me!,' Royal Expert Says
Last year, Meghan, Duchess of Sussex and her husband, Prince Harry, signed a deal with Netflix to create content for the streaming platform. It is one part of the couple's plan to achieve financial independence away from the royal family.
Meghan recently unveiled plans for a Netflix show she is working on. However, it is attracting some criticism for potentially being all about the duchess herself.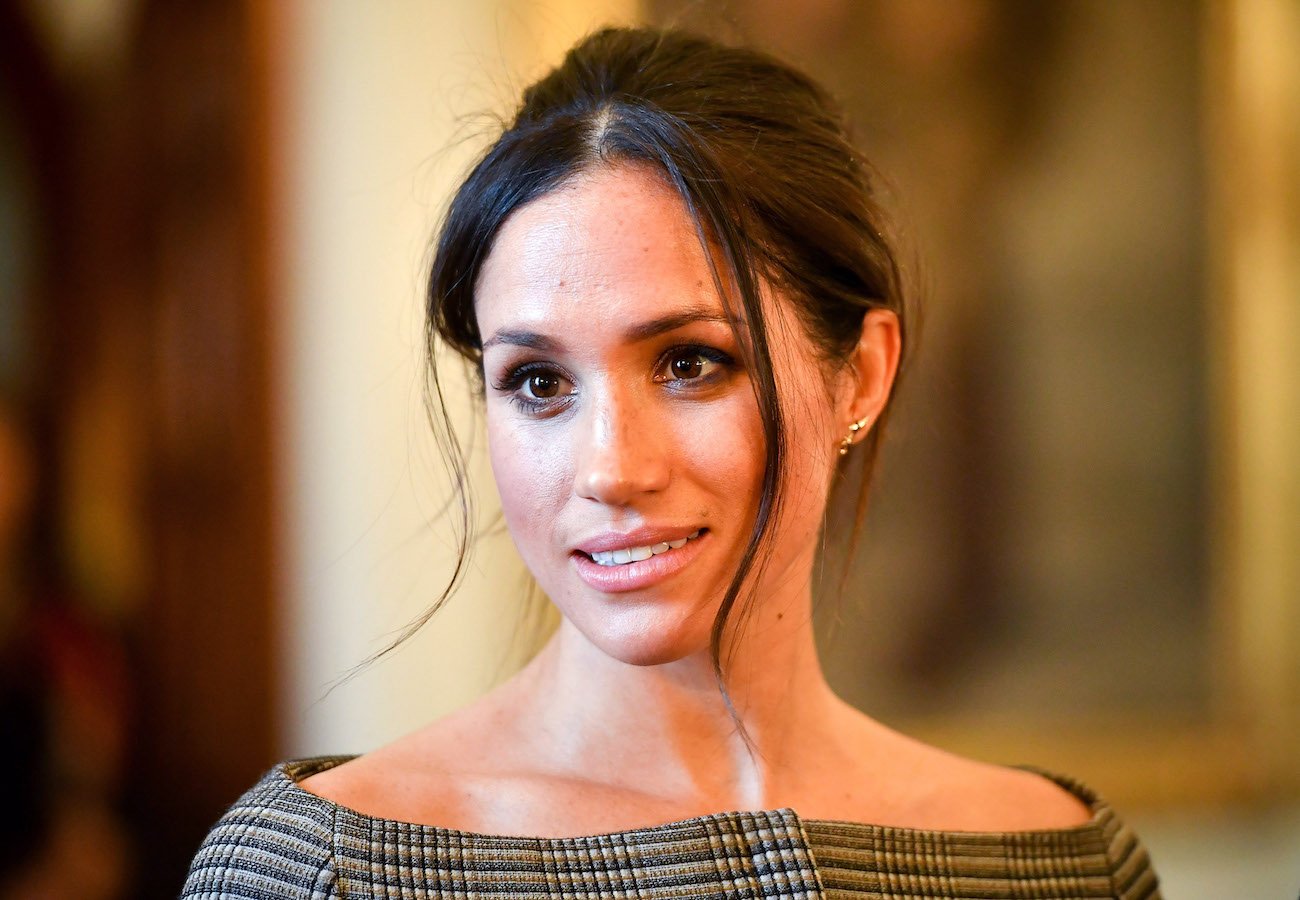 What is Meghan Markle's new Netflix show about?
Meghan and Harry's company, Archewell Productions, recently announced they are working on an animated series. Called Pearl, the show is created by Meghan and will involve producers David Furnish, Carolyn Soper, Liz Garbus, Dan Cogan, and Amanda Rynda.
Pearl will follow the story of a 12-year-old girl and features influential women in history.
"Like many girls her age, our heroine Pearl is on a journey of self-discovery as she tries to overcome life's daily challenges," Meghan said, according to Archewell's website. "I'm thrilled that Archewell Productions, partnered with the powerhouse platform of Netflix, and these incredible producers, will together bring you this new animated series, which celebrates extraordinary women throughout history."
A royal expert says the show screams 'Me! Me! Me!'
RELATED: Meghan Markle and Princess Diana Both Learned Similar Skills From Their Challenging Childhoods
A panel of royal experts discussed Meghan's new show recently on the Daily Mail's series Palace Confidential. Journalist Richard Eden pointed out that Meghan might have subtly inserted herself into Pearl.
"It sounds—as we've come to expect from [Meghan and Harry]—it's sort of 'Me! Me! Me!'" Eden said. He pointed out that the name 'Meghan' actually means pearl and added, "I think there is an allusion to herself there."
Additionally, Eden noted the premise of the show is similar to Meghan's story of being an activist for feminism from a young age. As Eden reminded viewers, Meghan, at the age of 11, reportedly wrote a letter to Proctor & Gamble to criticize them for targeting a dish soap commercial at women. The company later changed the commercial to say that all people should use their dish soap.
Nonetheless, Eden believes Meghan's new Netflix show "sounds very worthy."
What other projects has Meghan Markle been working on?
RELATED: Meghan Markle Did This 1 Thing as a High Schooler to Solve Her Problem of Not Fitting In
A month before announcing Pearl, Meghan released a children's book called The Bench. The book is based on a poem Meghan wrote two years ago, and it is about the relationship between fathers and sons.
Her husband Harry have projects of his own as well. He is working on a Netflix docu-series about the Invictus Games, which Harry was very involved in as a royal. Additionally, Harry is a chief impact officer of Silicon Valley start-up BetterUp Inc.
However, seeing as Meghan recently gave birth to daughter Lilibet, she and Harry have been on parental leave. The couple are residing in California with Lilibet and 2-year-old son Archie.
Royal reporter Omid Scobie shared, according to Elle, that Meghan and Harry will take 20 weeks of parental leave. Scobie said, "Harry and Meghan are sort of leading by example with their Archewell foundation. They offer up to 20 weeks of parental leave for mother and father. They're doing exactly the same, so it'll be several months off work for the pair of them."
As such, it seems Meghan and Harry are focusing on their family at the moment, and the couple may have more projects coming when they are back at work.