Revealed: The Hilarious Nickname Meghan Markle's Friends Call Her
Like many of us, Meghan Markle has quite a few nicknames. However, the one given to her by her friends is pretty hilarious.
We now know Meghan Markle as Her Royal Highness, Duchess of Sussex, but family and friends of the new royal certainly don't call her by her formal title. Like many of us, the mom-to-be has several nicknames including ones that were given to her by her mother, Doria Ragland, her father-in-law, Princes Charles, and even her husband, Prince Harry.
However, Markle's most ingenious and hilarious nickname was given to her by her friends, and we'd have to say, it's pretty fantastic.
What nickname do Meghan Markle's friends call her?
On Markle's 35th birthday back in 2016 —in a blog entry on her now-deleted lifestyle platform, The Tig, she revealed that she has a pretty sweet nickname. Her friends call her MM or M&M.
We would literally die of happiness if Princess Charlotte, Prince George, and Prince Louis were allowed to call their aunt, M&M, but somehow we don't think Queen Elizabeth would approve of it.
Prince Harry's nickname for Meghan Markle
Prince Harry calls his wife, Meg–which is a pretty short and sweet version of her moniker. In return, the duchess has the most adorable nickname for her hubby. While attending a performance of Hamilton in London in the Summer of 2018, Markle accidentally let Prince Harry's nickname slip.
As they were posing for photos with the Hamilton cast, Markle asked, "Can you see, my love?" The cast quickly giggled at the name which caused both Markle and Prince Harry to laugh and blush. The Duchess of Sussex also calls her hubby, Haz.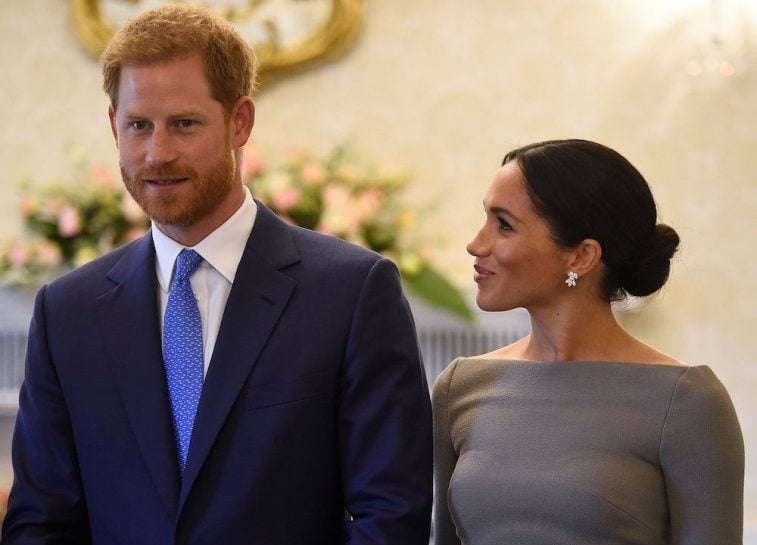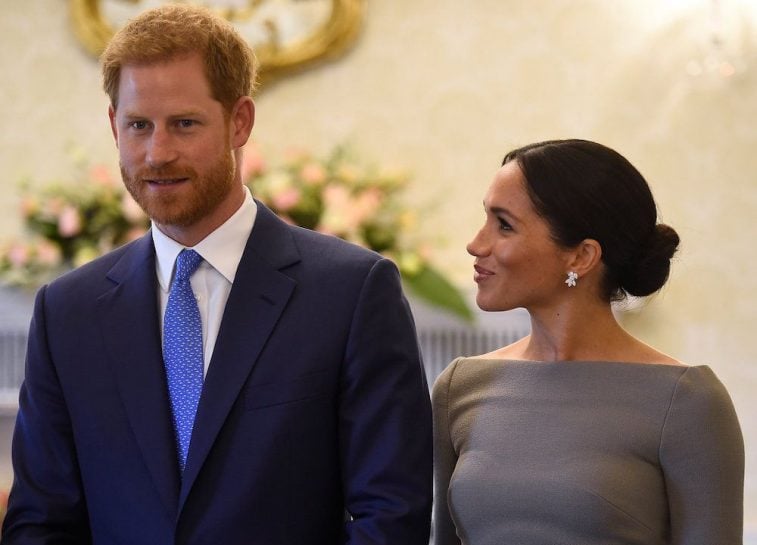 What does Meghan Markle's mother, Doria Ragland call her?
Meghan Markle's mother, Doria Ragland has her own special nickname for her only child. During her Q&A style questionnaire which she posted on The Tig, Markle revealed that her mother calls her, "Flower (which my mom has called me since I was little)."
Prince Charles' nickname for Meghan Markle
It's no secret that Prince Charles adores both of his daughters-in-law, but he has a special spot in his heart for Markle, who has tackled the press and the public with grace in such a short time.
After watching the way that she dealt with the relentless pressures of the spotlight, racist attacks, and her tragic paternal family spiraling out of control, Prince Charles had a new level of respect for Markle. He now refers to his new daughter-in-law as Tungsten which is a type of metal because she is "tough and unbending."
What is Meghan Markle's full name?
The duchess was born Rachel Meghan Markle –but has always gone by her middle name Meghan. However, as an official royal, her formal title is Her Royal Highness, The Duchess of Sussex.
Like her sister-in-law, Duchess Kate Middleton Markle did not change her last name, because high ranking royals don't officially go by the surname Mountbatten-Windsor. Instead, the Suits alum now signs her name as simply, "Meghan." However, the duchess and the duke will have to decide on an official last name for their little one if they choose not to give them royal titles..
Check out The Cheat Sheet on Facebook!