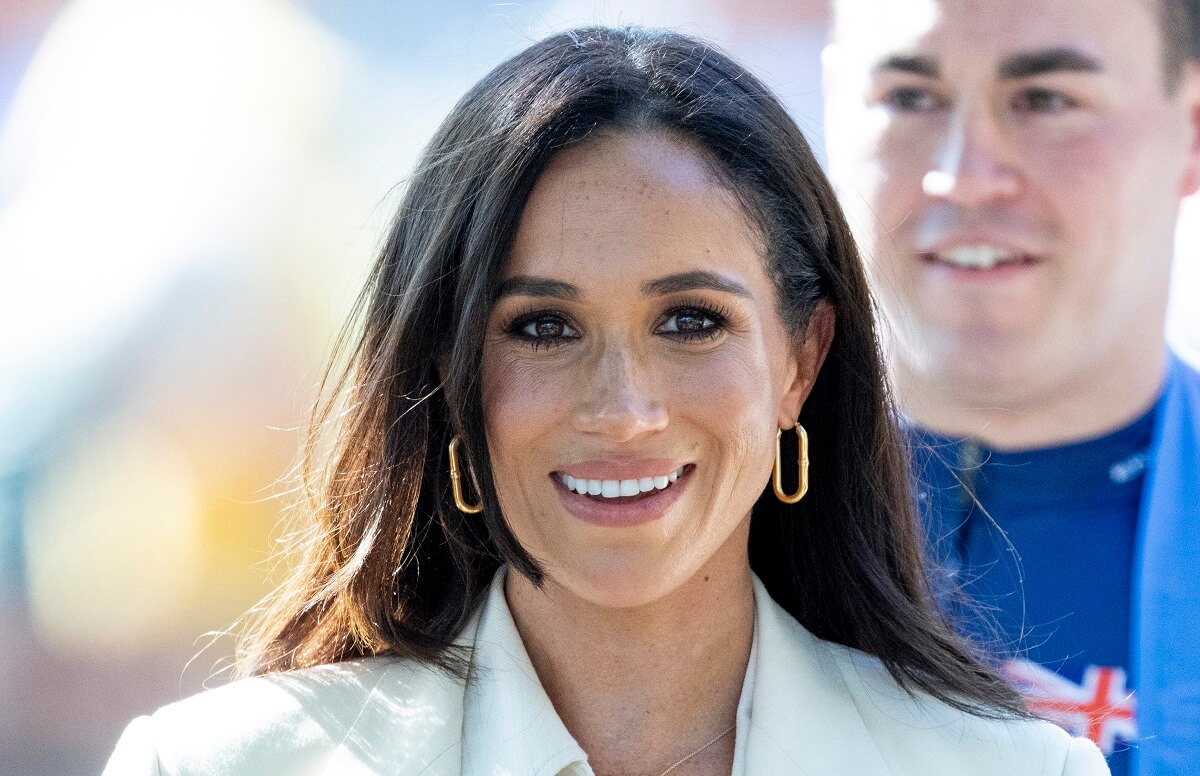 Meghan Markle Now Wears 'Power' Color That Is Very Different From Sister-in-Law Kate Middleton's Go-to Colors, Expert Says
Find out what colors the Duchess of Sussex has been wearing lately as her "power" colors, according to an expert.
As one of the most photographed women in the world, there's been a lot of focus on Meghan Markle's clothing and style over the years. In the Netflix docuseries Harry & Meghan, the prince's wife discussed how she wore more muted colors when she was a working royal.
Now, a body language expert is breaking down what the former Suits star's power color is. And if you saw photos of her at the 2023 Invictus Games, then you saw a lot of it.
Colors Meghan wore most during Invictus Games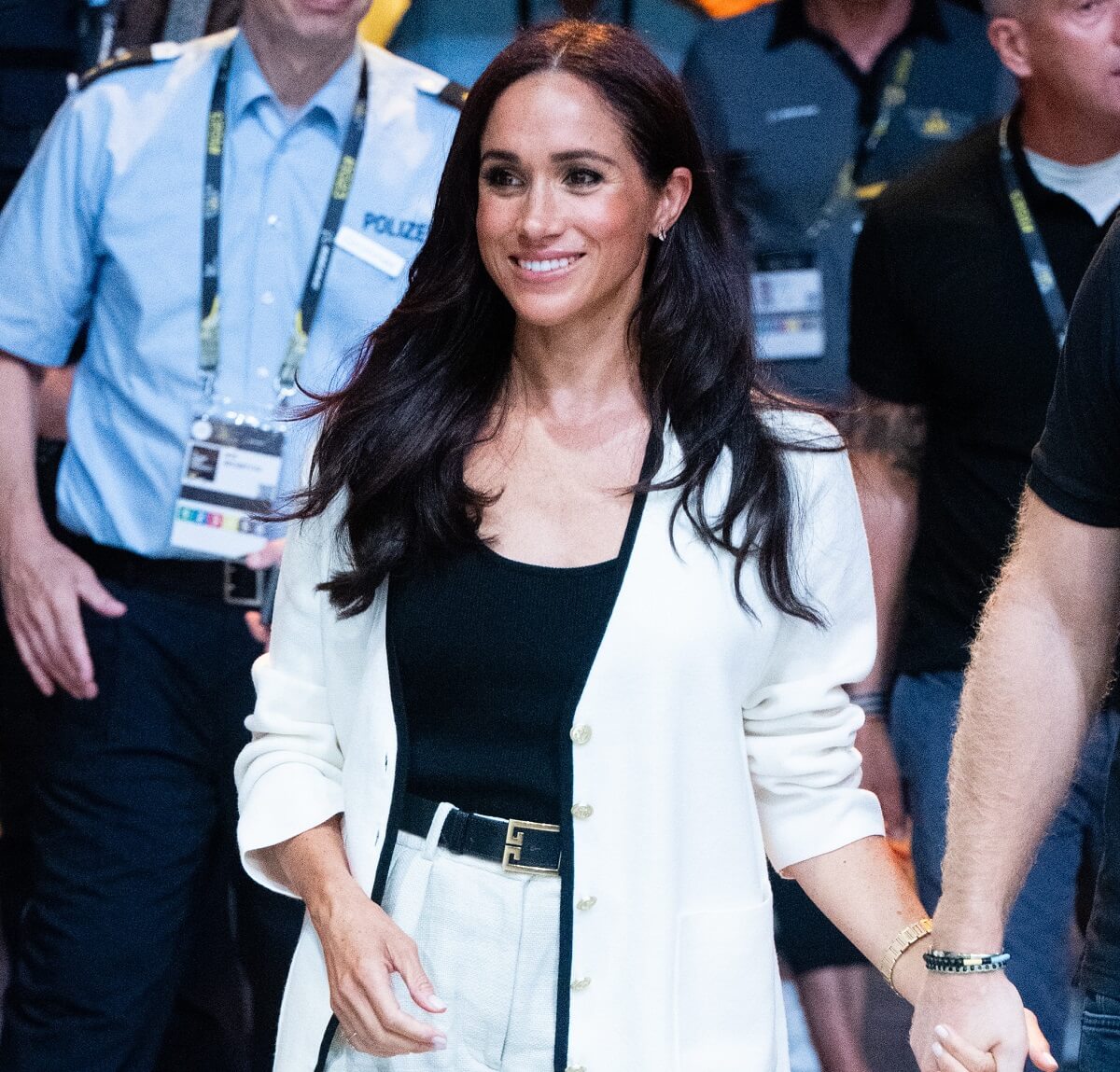 During a confessional in the third episode of the Sussexes' docuseries, Meghan explained that when she was a working royal, she wore colors that would allow her to "just blend in" and not "stand out. According to the duchess, "So I was like, 'Well, what's a color that they'll probably never wear? 'Camel, beige, white' … so I wore a lot of muted tones."
While the retired actor may have had specific reasons for wearing those understated colors then, they appear to be her colors of choice now.
One of Meghan's first looks at the Games in Germany was white Airy Staud shorts with a white J. Crew cardigan. She followed that up the next day with a white Ralph Lauren cable knit vest and white jeans. For the cycling medal ceremony, the Duchess of Sussex sported a cream Zara romper and matching blazer. And she donned another all-cream outfit from the brand Cuyana to the Kids' Reading Hour during day seven of the Games.
Expert calls those Meghan's 'power colors'
Darren Stanton is a body language and behavioral expert with a degree in psychology who has looked at several of Meghan's outfit choices over the years and discussed her "power" colors.
Speaking on behalf of Betfair Slots, Stanton explained that "Meghan's go-to color is generally white or cream, as she feels that is her power color and is when she appears most self-assured. When she is out and about she tends to favor these colors. She obviously feels confident wearing them.
"When she first came into the public eye, Meghan was dressing more conservatively. There were lots of protocols that she had to adhere to. Since Meghan moved to the States, we have noticed a lot more flamboyance in terms of the clothes she wears."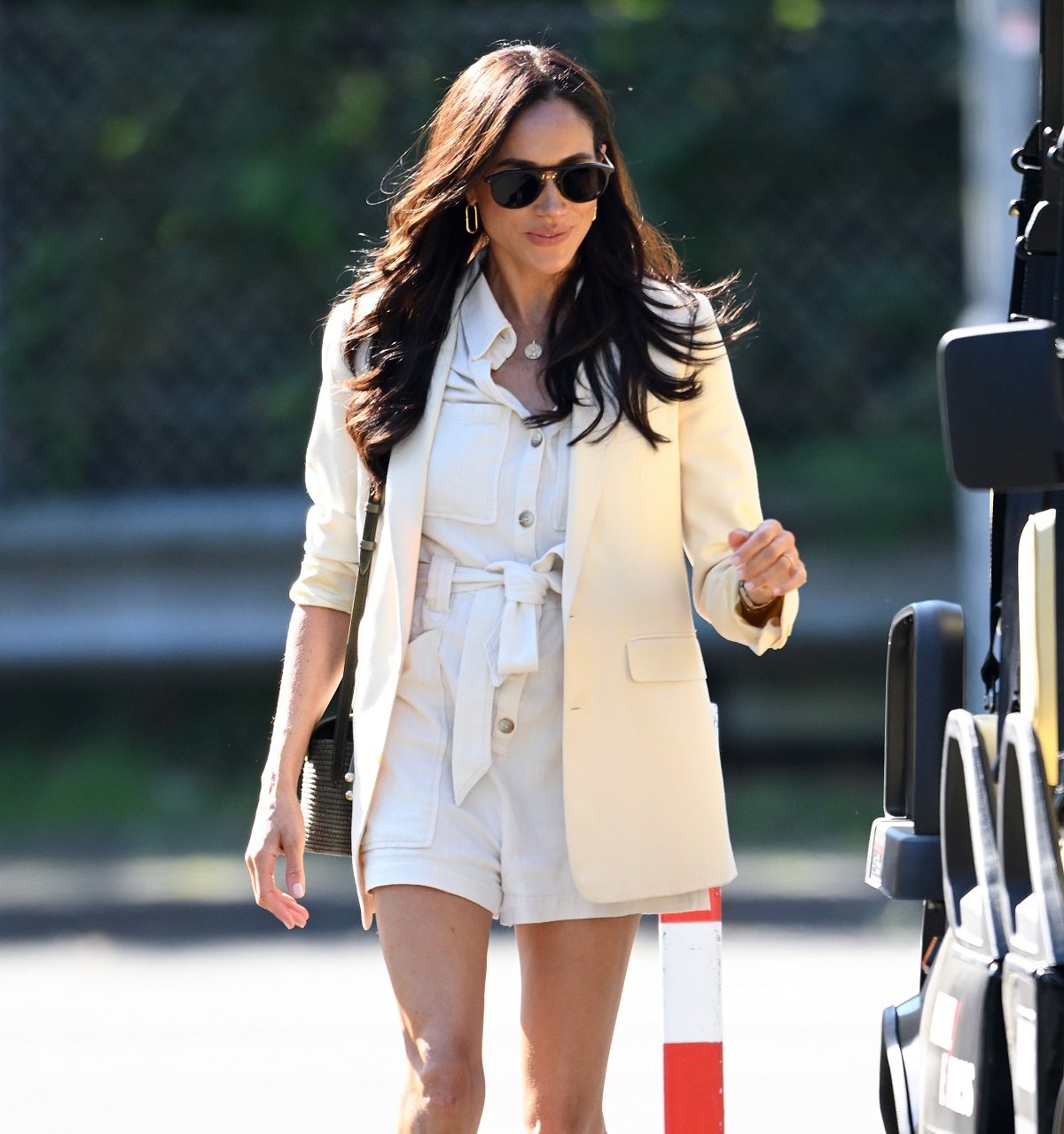 The expert added that Meghan's power colors are in contrast to her sister-in-law's. The Princess of Wales (formerly known as Kate Middleton) favors bright colors and "tends to be a lot more selective in terms of what she wears to certain events whereas Meghan tends to be a lot more individualistic and doesn't let that affect her choice.
"They have got a very similar ethos in terms of what they wear, but there was certainly a noticeable shift from when Meghan first became Harry's partner to now."
Showbiz Cheat Sheet acknowledges conditions and cultures can impact body language and is sensitive to all backgrounds.