Meghan Markle Was the Oldest Woman to Ever Marry Into the Royal Family
Meghan Markle and Prince Harry tied the knot back in 2018, and they've been trying their best to live that "happily ever after" ever since. Meghan is more than three years older than Harry, and they had quite the whirlwind romance; they were engaged, married, and parents all within three years of meeting. And before Meghan, Kate had been the oldest woman to marry into the family.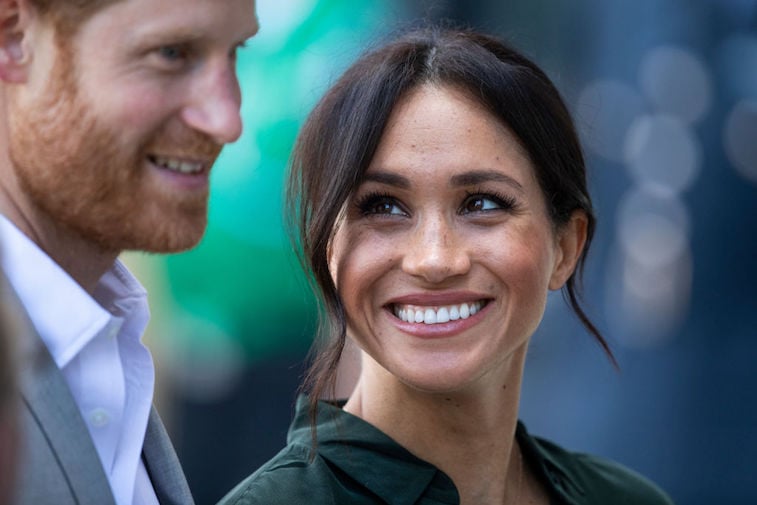 Royal women tend to be young when they join the family
Years ago, it wasn't uncommon for royals to get married at an extremely young age. Clearly, times have changed, but up until Meghan and Harry's royal wedding in 2018, no royal bride had ever been in her 30s when marrying a prince.
Princess Diana was only 19 when Prince Charles proposed; the two had been on 12 dates before he popped the question. But that's in part because status played just as much a role in royal marriages at one time as love did. Sarah Ferguson married Prince Andrew when she was 26 — a more common age to wed. Sophie, Countess of Wessex was also 26 when she married Prince Edward.
Meghan Markle broke barriers when she and Harry started dating
There were a lot of things about Meghan that were "unconventional" to the royal family. Meghan was an American; something uncommon and new to the royal family. The duchess had also been divorced once already before meeting Prince Harry, which, only one generation prior, would have still been considered taboo. Plus, Meghan is biracial — something that is also extremely rare within the family. And Meghan was 36 when she walked down the aisle — the oldest female working royal to ever marry into the royal family.
Kate Middleton was previously the oldest royal bride
Prior to Meghan and Harry's wedding, Kate Middleton held the title of the oldest woman to marry a British royal. Kate was only 29 when she and William wed, which goes to show how young the average age of British royal brides has been throughout the family's deep history. William and Kate were married only a few months after Kate's 29th birthday, but people had been putting pressure on William to propose since before Kate was even 25.
The two women are also the only royal wives with college degrees
Some royal fans have pitted Meghan and Kate against each other, and for quite a while, there were rumors of a difficult feud between the two women. But they're actually more alike than we thought. They both were commoners who married into the family at an older age than the British royals are used to. Plus, they're the only two women with college degrees to have married into the family.
Certainly, that will change over time, since it's likely frowned upon to not have a degree at this point. Kate graduated from St. Andrews University in Scotland, where she met William in 2002; the two graduated in 2005. And Meghan received her degree from Northwestern University in Michigan back in 2003.