Meghan Markle on Why Her Viral 'Not OK' Interview Is Resonating With Her Again Now
Meghan Markle has been intensely scrutinized by the tabloids since her royal wedding to Prince Harry in 2018. It's something she spoke about with vulnerability in a widely-shared ITV interview last year.
Recently, in opening up about her miscarriage, she thought back to that interview in which she admitted to the world that she wasn't doing OK.
Meghan Markle and Prince Harry experienced a miscarriage in July 2020
Recently, Meghan revealed a heartbreaking story to the world in a New York Times Op-Ed. On an otherwise normal July morning earlier this year, she realized she was miscarrying during her second pregnancy with Harry.
After making it to the hospital and beginning to grieve the loss with her husband, the Duchess was reminded of an interview that went viral. Meghan wrote:
I recalled a moment last year when Harry and I were finishing up a long tour in South Africa. I was exhausted. I was breastfeeding our infant son, and I was trying to keep a brave face in the very public eye.
In the conversation for ITV, Tom Bradby asked Meghan if she was doing alright.
"Any woman, especially when they're pregnant, you're really vulnerable … that was made really challenging," she responded. "Then when you have a newborn … especially as a woman, it's a lot." Her words would reflect the experience of new parents all over the world. But that, placed on top of that burden, a harshly critical British press, it was enough to make her a bit emotional. She continued in the interview:
So, you add this on top of just trying to be a new mom or trying to be a newlywed. … I guess, also, thank you for asking, because not many people have asked if I'm OK, but it's a very real thing to be going through behind the scenes.
The Duchess recalls an interview soon after the birth of her son Archie
In the New York Times piece, Meghan reflected on that simple question from Bradby: "Are you OK?"
"I answered him honestly, not knowing that what I said would resonate with so many — new moms and older ones, and anyone who had, in their own way, been silently suffering," she continued. Once the interview started bouncing around the internet, she realized the impact of her honest words.
"My off-the-cuff reply seemed to give people permission to speak their truth. But it wasn't responding honestly that helped me most, it was the question itself," Meghan explained.
That's why, after experiencning a miscarriage, she knew those 3 words were more important than ever.
"Sitting in a hospital bed, watching my husband's heart break as he tried to hold the shattered pieces of mine, I realized that the only way to begin to heal is to first ask, 'Are you OK?'" Meghan wrote in The Times.
She also showed her gratitude for others who have shared their own stories about miscarriage — or the myriad other traumas 2020 was wrought. But also for those who check in, listen, and empathize. As Meghan shared:
Some have bravely shared their stories; they have opened the door, knowing that when one person speaks truth, it gives license for all of us to do the same. We have learned that when people ask how any of us are doing, and when they really listen to the answer, with an open heart and mind, the load of grief often becomes lighter — for all of us. In being invited to share our pain, together we take the first steps toward healing.
Meghan Markle argues that the question 'Are you OK?' is more important than ever in the age of COVID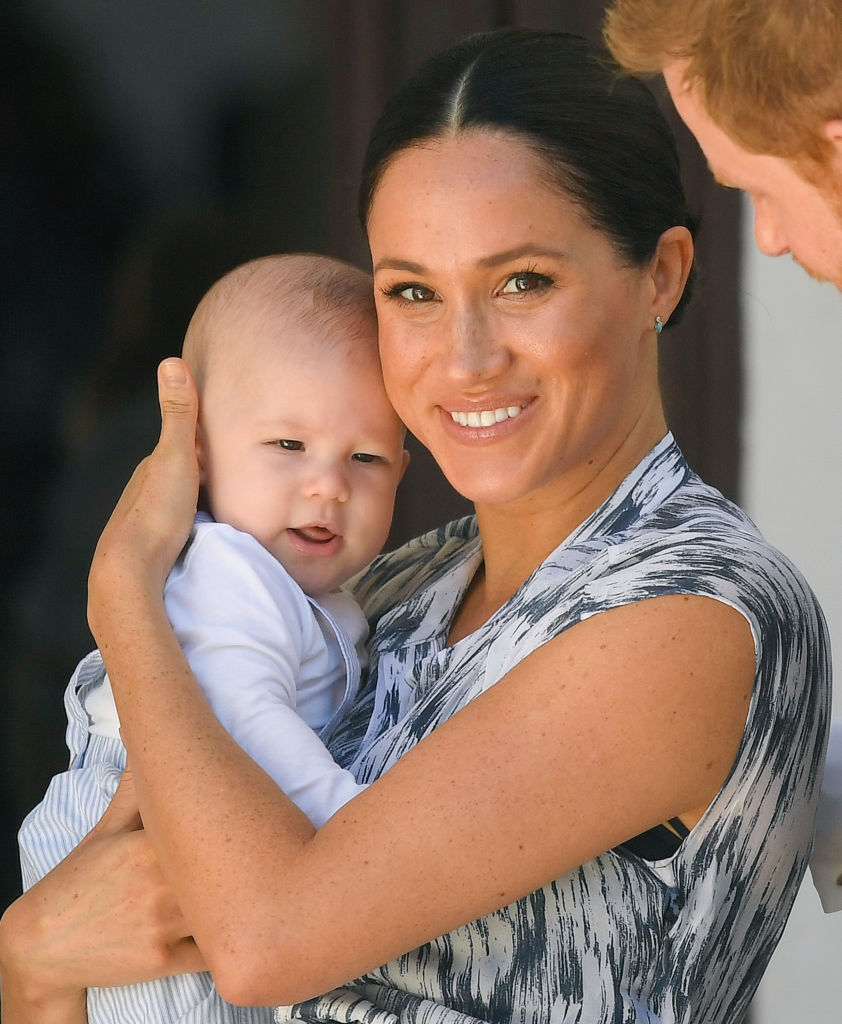 RELATED: Fans Rally Around Meghan Markle After She Reveals She's 'Not OK'
Amidst the wildly unpredictable year we've had, Meghan encouraged readers to ask this question of each other more, writing:
… let us commit to asking others, 'Are you OK?' As much as we may disagree, as physically distanced as we may be, the truth is that we are more connected than ever because of all we have individually and collectively endured this year.
As the Duchess continued, amidst a pandemic and everything else happening in 2020, we are "adjusting to a new normal." But what that also can mean: "we are really seeing one another." Between the good, the bad, and the ugly.
"Are we OK?" Meghan asked at the end of her article. Finishing it off with a glimmer of hope, she wrote: "We will be."