Meghan Markle and Other Royals Who Actually Have Real Jobs
The world is obsessed with royals — fans want to know what they eat, what they wear, what they do for fun, and what traditions they uphold. One question people typically don't ask about royals is, "What do they do for a living?"Because they don't really have to worry about money — taxpayers and family fortunes take care of that — royals really don't have to work. But you'd be surprised at how many do. Read on to find out what types of jobs royals have held and about those who still "rebel" against their royal families by working day jobs.
1. Meghan Markle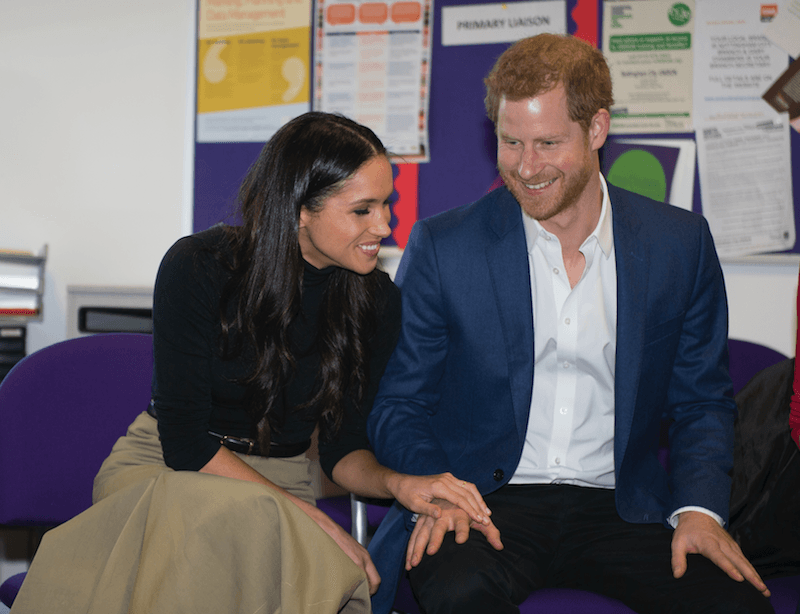 With Prince Harry's engagement to Meghan Markle appearing in the headlines, you probably know that she is a California native who lived in Toronto, Canada, until recently. What you might not know is that she lived in Canada because of her job. Actress Markle has played Rachel Zane on the U.S. TV show Suits since 2011. She also starred in the sci-fi thriller Fringe and appeared on CSI: Miami. No stranger to the big screen, Markle appeared in Get Him to the Greek, Horrible Bosses, and Remember Me.
Aside from her paid work, Markle serves as the Global Ambassador for World Vision Canada. She also traveled to Rwanda to promote the organization's Clean Water Campaign. In addition, she visited Afghanistan to support U.S. troops and has participated in a United Nations campaign for gender equality.
Next: This princess has had the career path of a typical millennial
2. Princess Beatrice of York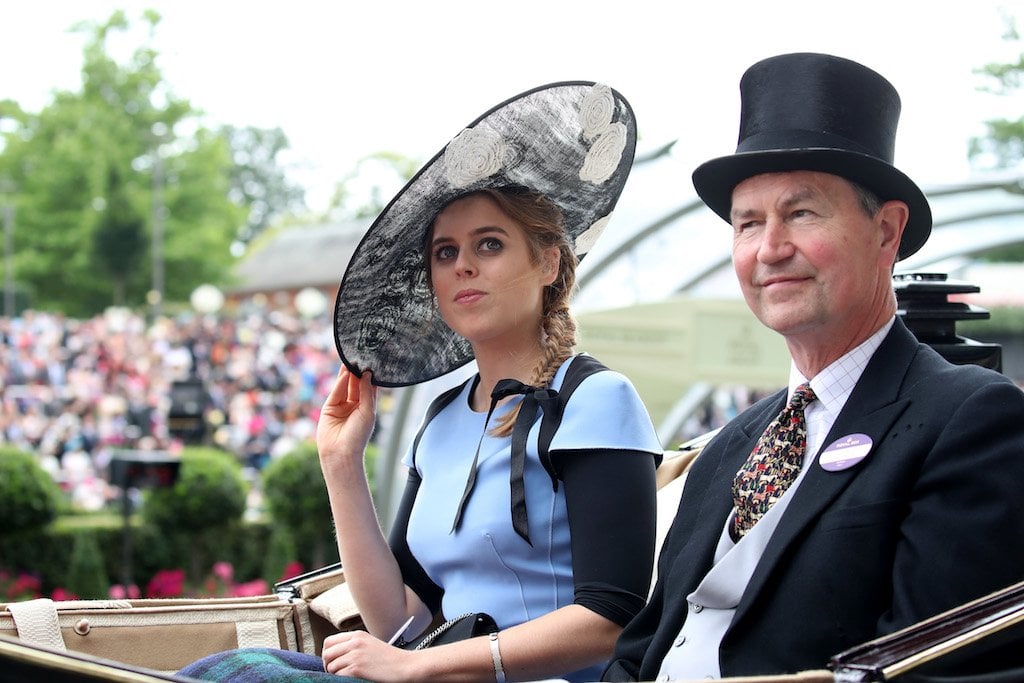 Princess Beatrice of York is the elder daughter of Prince Andrew, Duke of York, and Sarah, Duchess of York. Born in 1988, like many millennials she has had several internships in different industries. Her jobs have included interning at a London investment capital firm and serving as a coordinating producer at Sony Pictures. She left Sony in 2015 and is currently working as a business consultant for a tech startup that aims to float on the New York Stock Exchange, according to The Daily Beast.
Next: A family affair
3. Princess Eugenie of York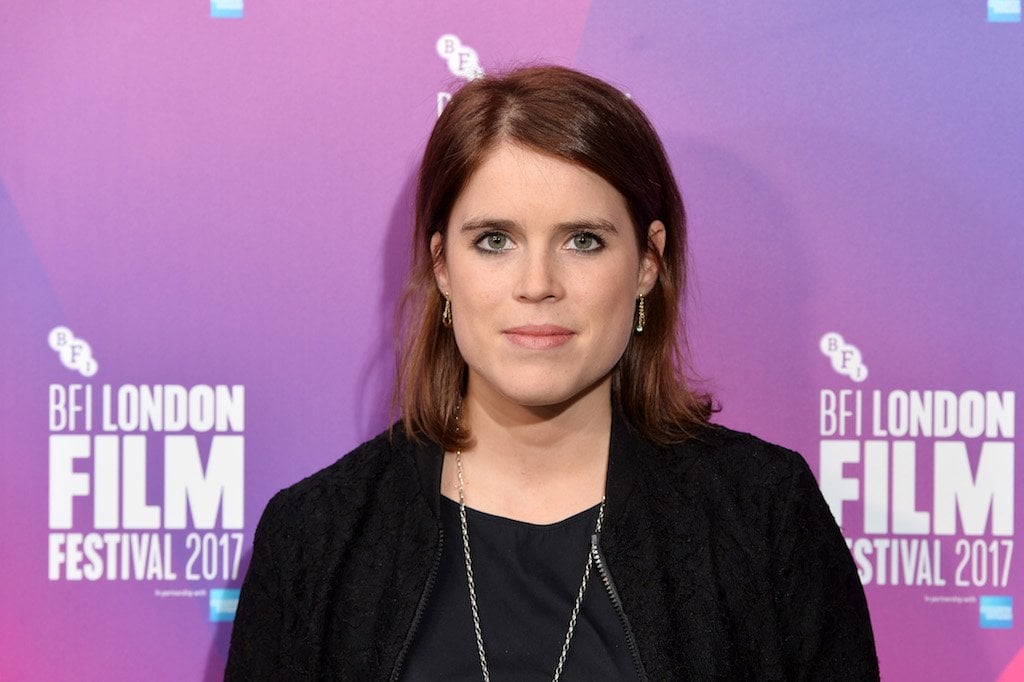 Eighth in line of succession to the British throne, Princess Eugenie is Princess Beatrice's younger sister. Since 2014, she's worked as a benefits auctions manager at Paddle8, a New York City-based, art and design auction house. It looks as if Prince Andrew and the Duchess of York's daughters have very strong work ethics.
Next: From journalist to queen
4. Queen Letizia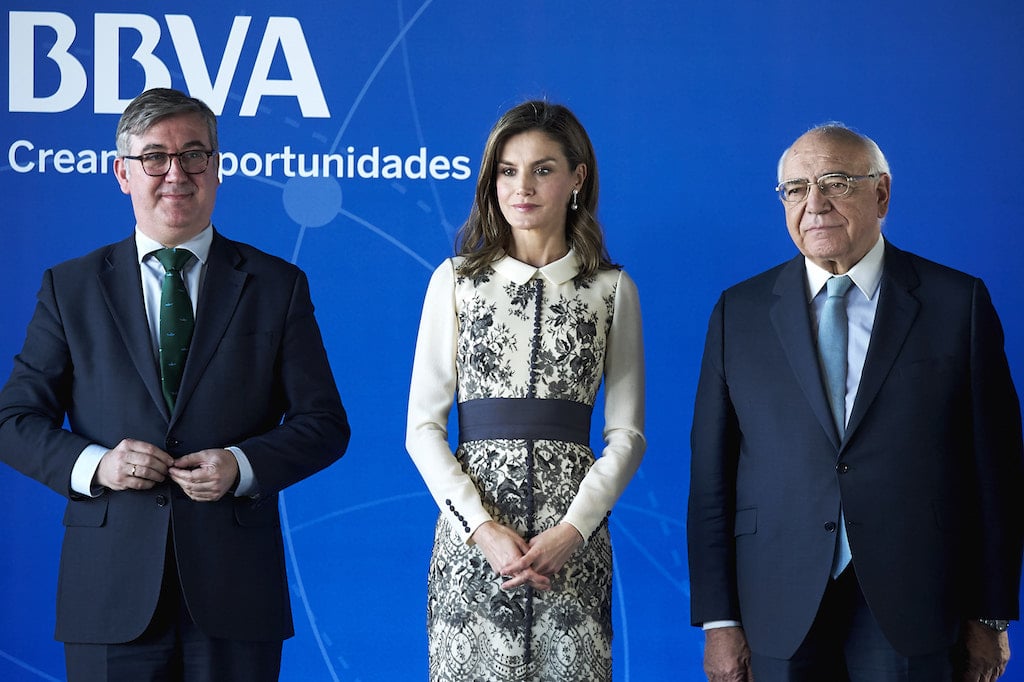 Letizia Ortiz Rocasolano is the Queen of Spain as the wife of King Felipe VI, who ascended in June 2014 when his father, Juan Carlos, abdicated. Prior to becoming queen, she worked as a Spanish and Mexican newspaper journalist. In addition, she served as a news anchor for Bloomberg, TVE, and CNN, according to Vogue. When she announced her engagement in 2003, she left her job as news anchor and took on her duties as queen shortly thereafter.
Next: A job that instilled a sense of fashion
5. Catherine, Duchess of Cambridge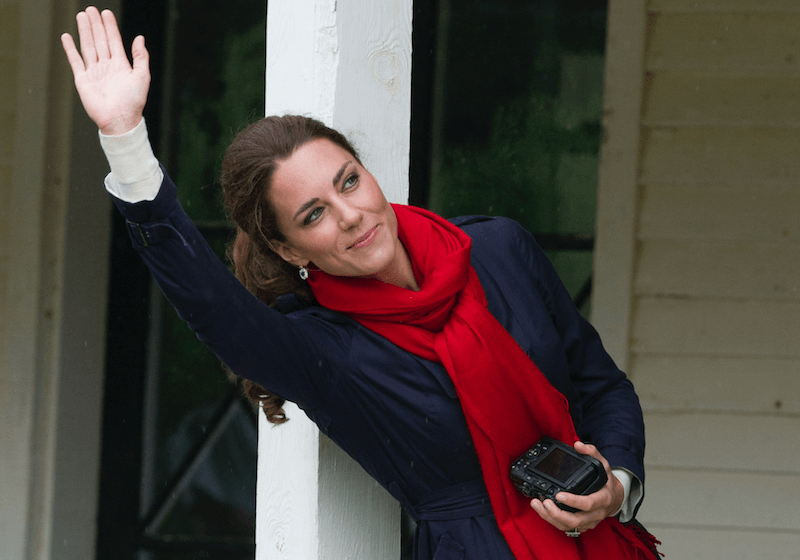 In case you're wondering, "Catherine, Duchess of Cambridge" is Kate Middleton's royal title. She graduated from the University of St. Andrews in 2005 with an art history degree and took a job as an accessories buyer for Jigsaw, a British department store. She later left that job to study portrait photography, according to the website Biography. Today, Middleton doesn't have an actual job, per se, but her charity work and representing her country keep her plenty busy.
Next: Another royal goes to the Big Apple
6. Princess Madeleine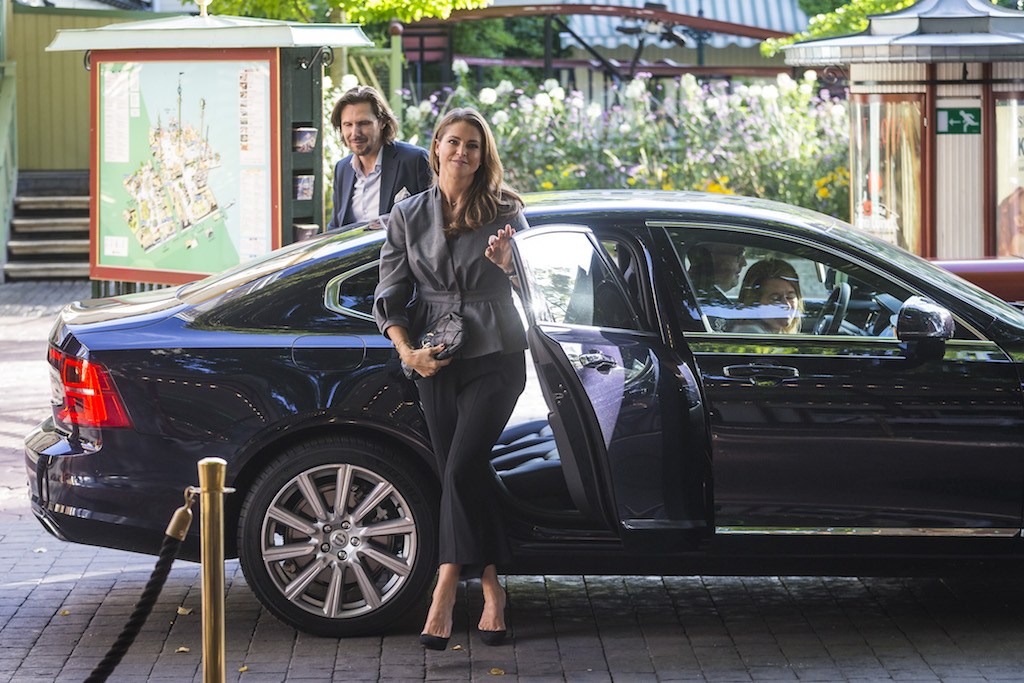 Madeleine of Sweden is King Carl XVI Gustaf and Queen Silvia's youngest child. She was third in line of succession to the Swedish throne when she was born, according to Vogue.
In 2010, she moved to the Big Apple to serve as a project administrator for the World Childhood Foundation, an organization founded by her mother that's dedicated to defending children's rights around the world. While in New York, Princess Madeleine met her current husband, financier Christopher O'Neill.
Next: A royal Olympian
7. Princess Charlene of Monaco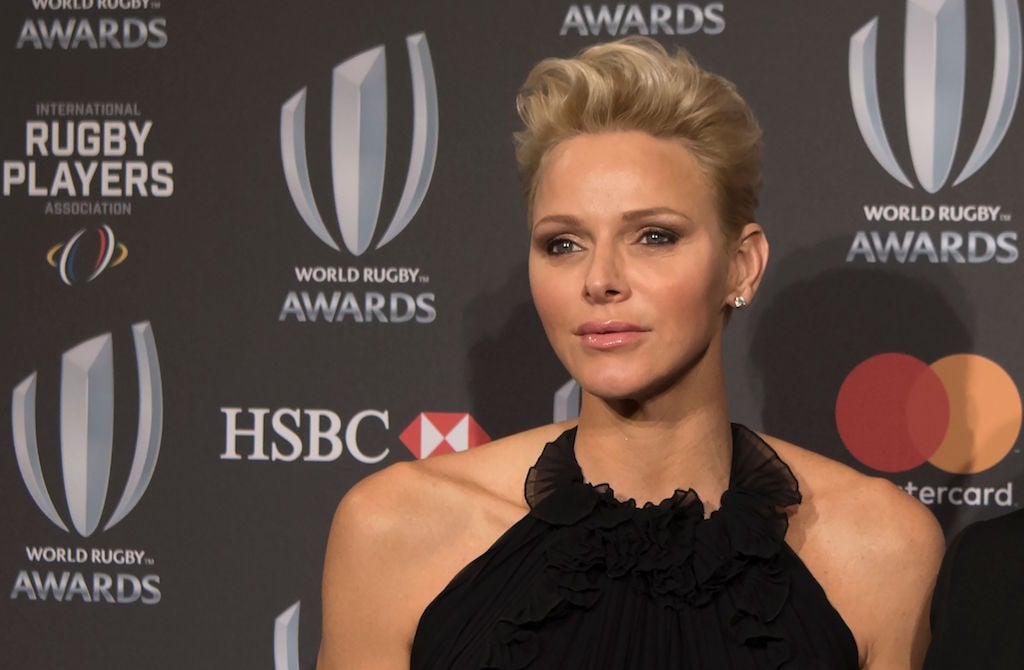 Born in Rhodesia (now Zimbabwe) to Michael and Lynette Wittstock and raised in South Africa, Princess Charlene of Monaco is married to Prince Albert II. Princess Charlene was a competitive swimmer before she married into the royal family and she competed in the 2000 Sydney Olympics. Although she has retired from the sport, according to Vogue, she keeps her ties to the Olympics by serving as a global ambassador for the Special Olympics.
Next: A Cinderella story
8. Queen Maxima of The Netherlands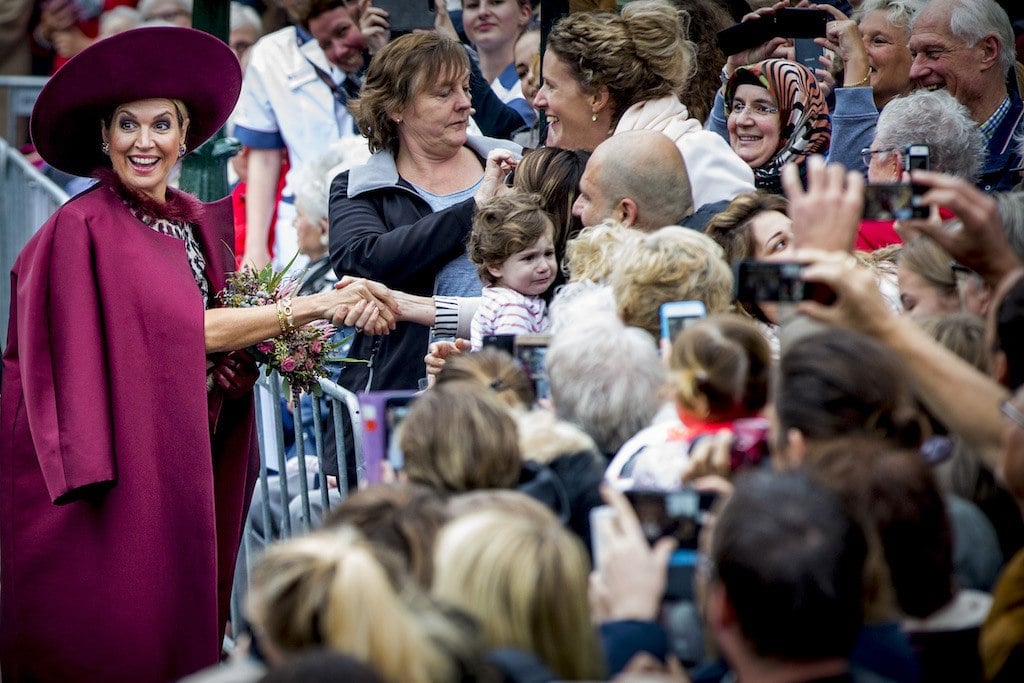 The wife of King Willem-Alexander, Queen Maxima is an Argentine native who, in 2013, became the first Netherlands queen consort since Emma of Waldeck and Pyrmont. While she was working as a banker at Dresdner Kleinwort Benson, a New York City investment firm, she met Prince Willem-Alexander, who ascended the throne after his mother abdicated in 2013. Queen Maxima eventually quit her job to take on her royal duties when she became Europe's first Latin-American princess.
Next: A royal clothing line
9. Marie-Chantal, Crown Princess of Greece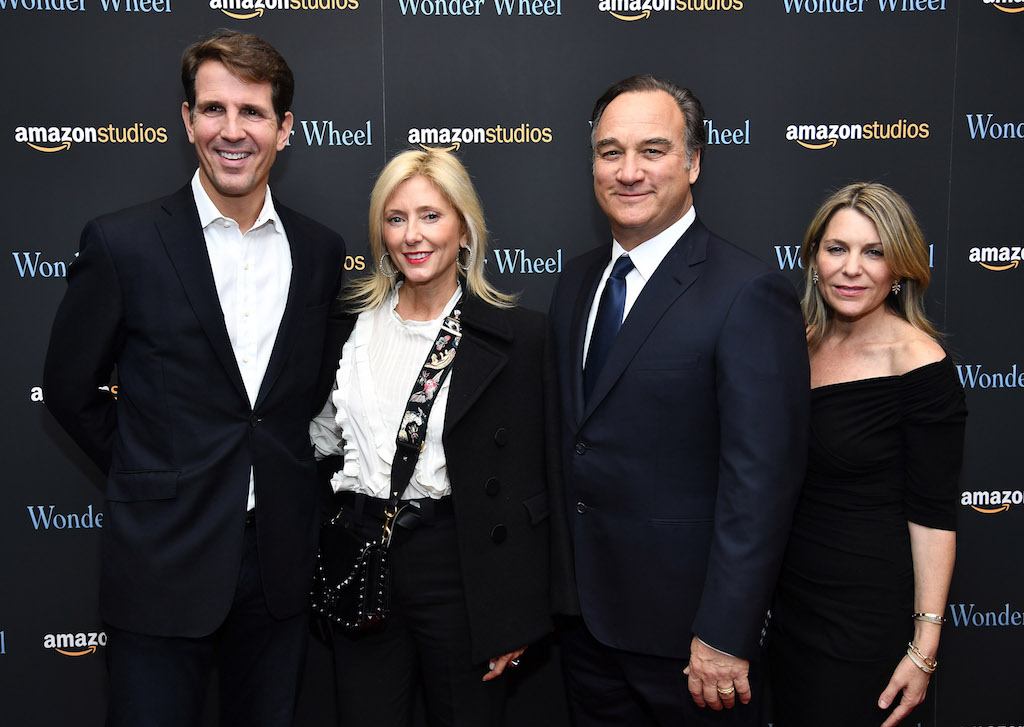 Marie-Chantal, Crown Princess of Greece is married to Pavlos, Crown Prince of Greece, who is the son of King Constantine II of Greece. She has five children, according to Vogue, so it's not super surprising that she is the founder of Marie-Chantal Kidswear, a company that focuses on making "comfortable, durable, fit well, feel good" clothing for children. Luxury department stores such as Saks Fifth Avenue, Barneys, and Harrods carry the line, and Marie-Chantal has opened boutiques in London's Notting Hill and Chelsea neighborhoods.
Next: This is your co-captain speaking.
10. King Willem-Alexander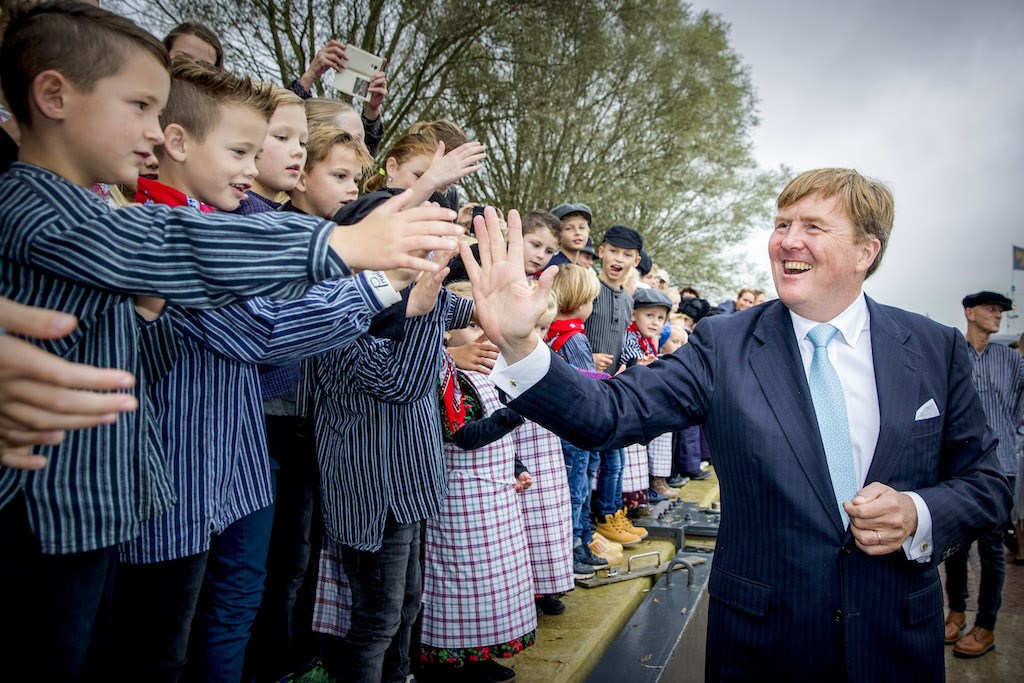 Looks like Queen Maxima isn't the only one who likes to work in the Dutch royal family. Her husband, King Willem-Alexander, likes to surprise Dutch airline KLM passengers by serving as copilot on flights. Although he calls it a hobby, copiloting is still work, and he has been doing it for KLM for more than two decades, according to People. If you think an extra bag of chips is a surprise on a flight, try seeing the king of your country copiloting.
Next: One royal is finally hanging up his flight suit.
11. Prince William, Duke of Cambridge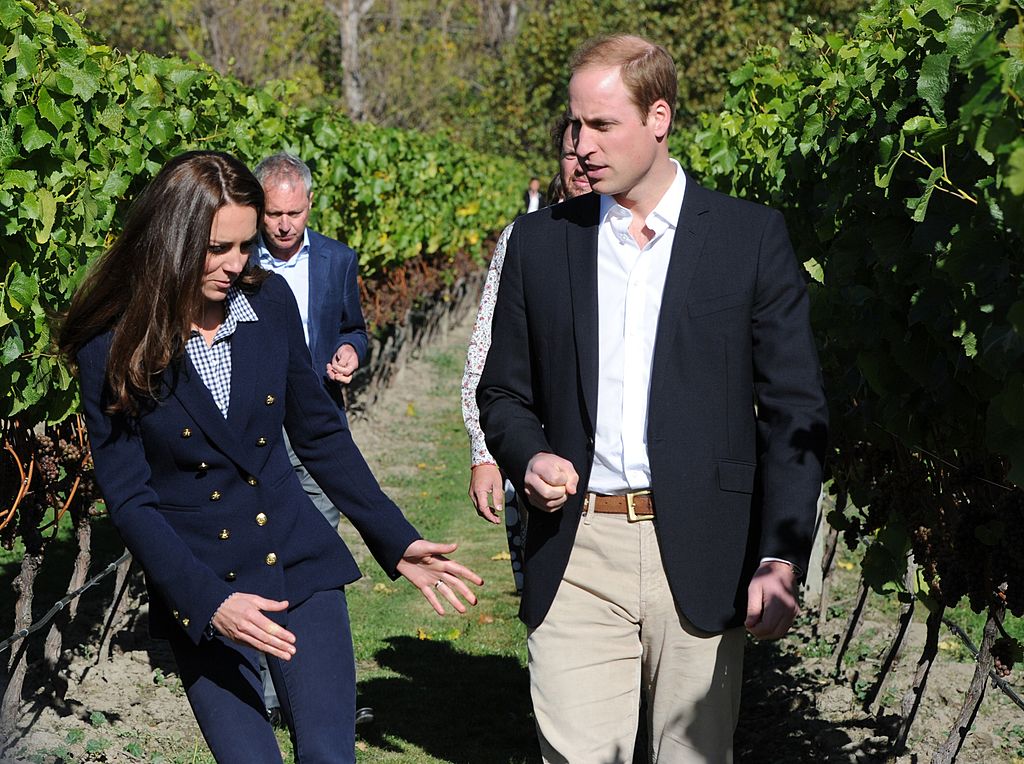 The elder son of Charles, Prince of Wales, and Diana, Princess of Wales, Prince William is second in the line of succession to the British throne. The first direct British throne heir to take a civilian job, William flew Royal Air Force search-and-rescue unit planes until 2013, according to People.
When he became a civilian he continued to pursue his passion for flying as a pilot for the National Air Ambulance, a role he relinquished in July 2017. Kensington Palace royal officials stated, "HRH will finish his role with the EAAA in the summer in line with his commitment to fly with them for two years," according to the UK website Woman's Own.
Next: Communicating with angels
12. Princess Märtha Louise of Norway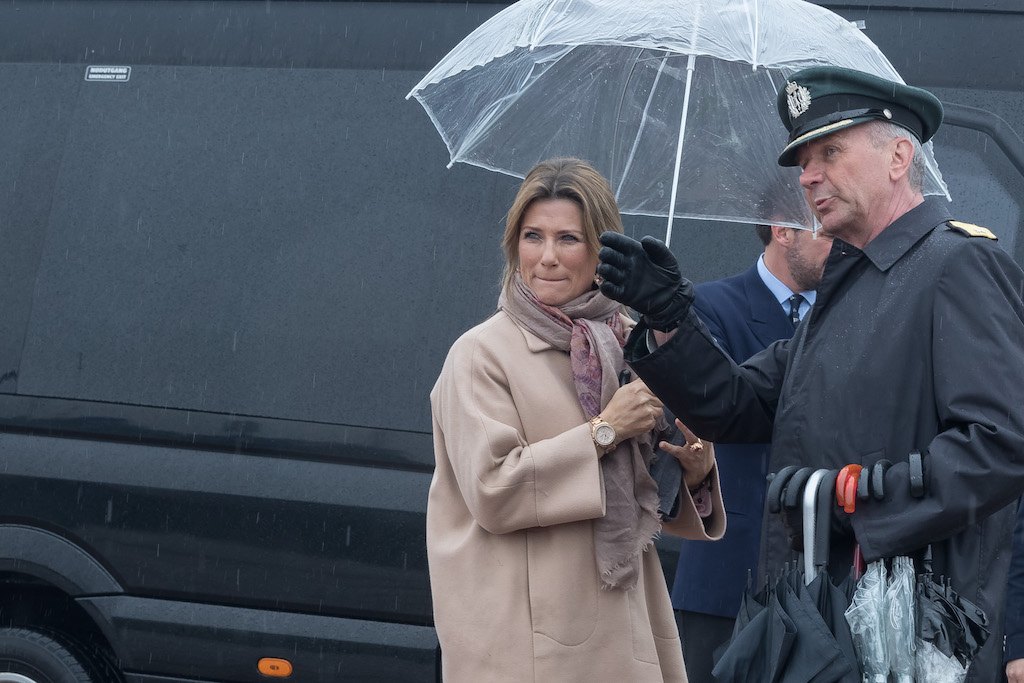 The only daughter and elder child of King Harald V and Queen Sonja, Princess Märtha Louise of Norway is fourth in the line of succession to the Norwegian throne. She is also a children's author who wrote her first book, Why Kings and Queens Don't Wear Crowns, about the Norwegian royal family.
In addition to being an author, the princess is a trained Rosen therapist, according to People. The Rosen Method is an alternative type of medicine designed to integrate bodily and emotional experiences with unconscious muscular holding patterns. She opened Astarte Education, a center for alternative therapies, which drew a lot of criticism for its three-year program focused on communicating with angels.
Next: A royal with horse sense
13. Zara Phillips Tindall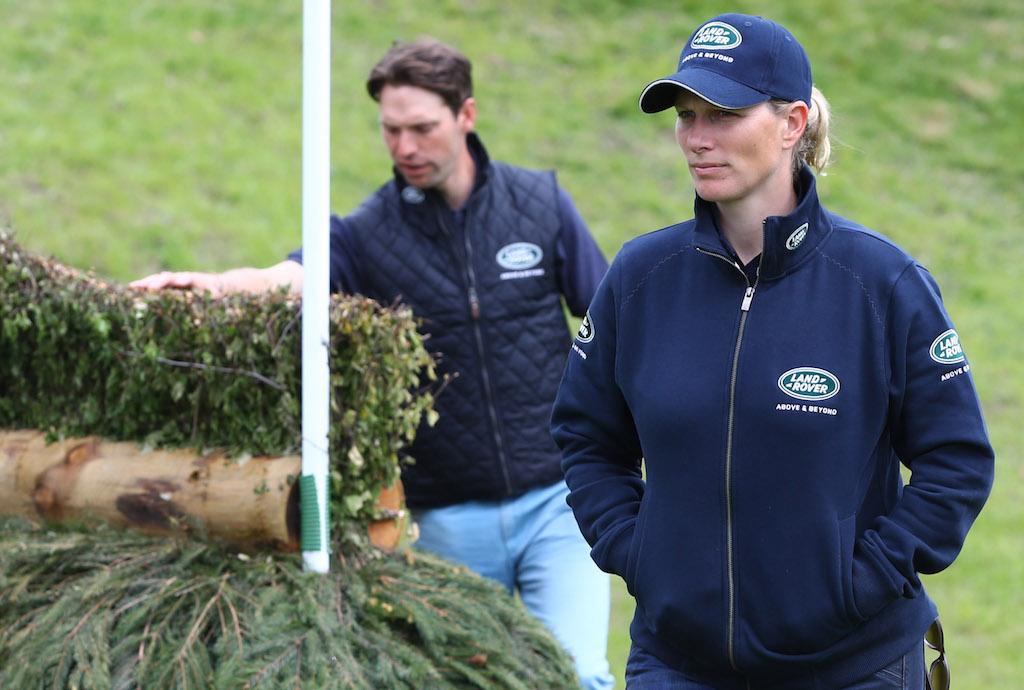 Zara Phillips doesn't have a royal title because of her mother, Anne, Princess Royal, and her first husband, Captain Mark Phillips — wanted to give her a normal life, according to People. Royal blood, however, still courses through her veins. Phillips won a silver medal at the 2012 London Olympics for her equestrian skills and she designs equestrian clothing for Musto, a company that sells apparel for shooting, sailing, and horseback riding.
Phillips' brother, Peter, is no stranger to hard work, either. He has served as corporate hospitality manager for Jaguar, sponsorship accounts manager for the WilliamsF1 racing team, and manager for the Royal Bank of Scotland. He's currently the managing director at SEL UK, a sports management company. In March 2017, he organized the queen's 90th birthday party.
Next: A royal in the public eye
14. Sophie, Countess of Wessex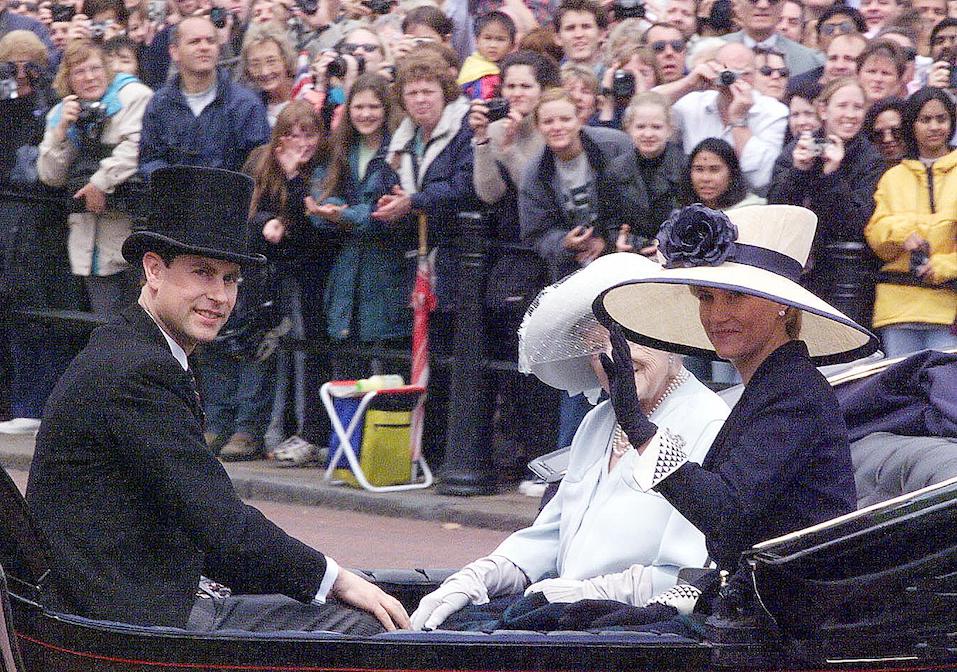 Sophie, Countess of Wessex, is married to Prince Edward, Earl of Wessex, who is the youngest son of Queen Elizabeth II and Prince Philip, Duke of Edinburgh. Before she married in 1999, she had a career in public relations, according to People. And she continued to work after she was married, ultimately starting her own agency, RJH Public Relations. She left her job in 2002 when she and her husband decided they both wanted to focus full-time on their duties as royals.
Next: A royal breaks into showbiz
15. Prince Edward, Earl of Wessex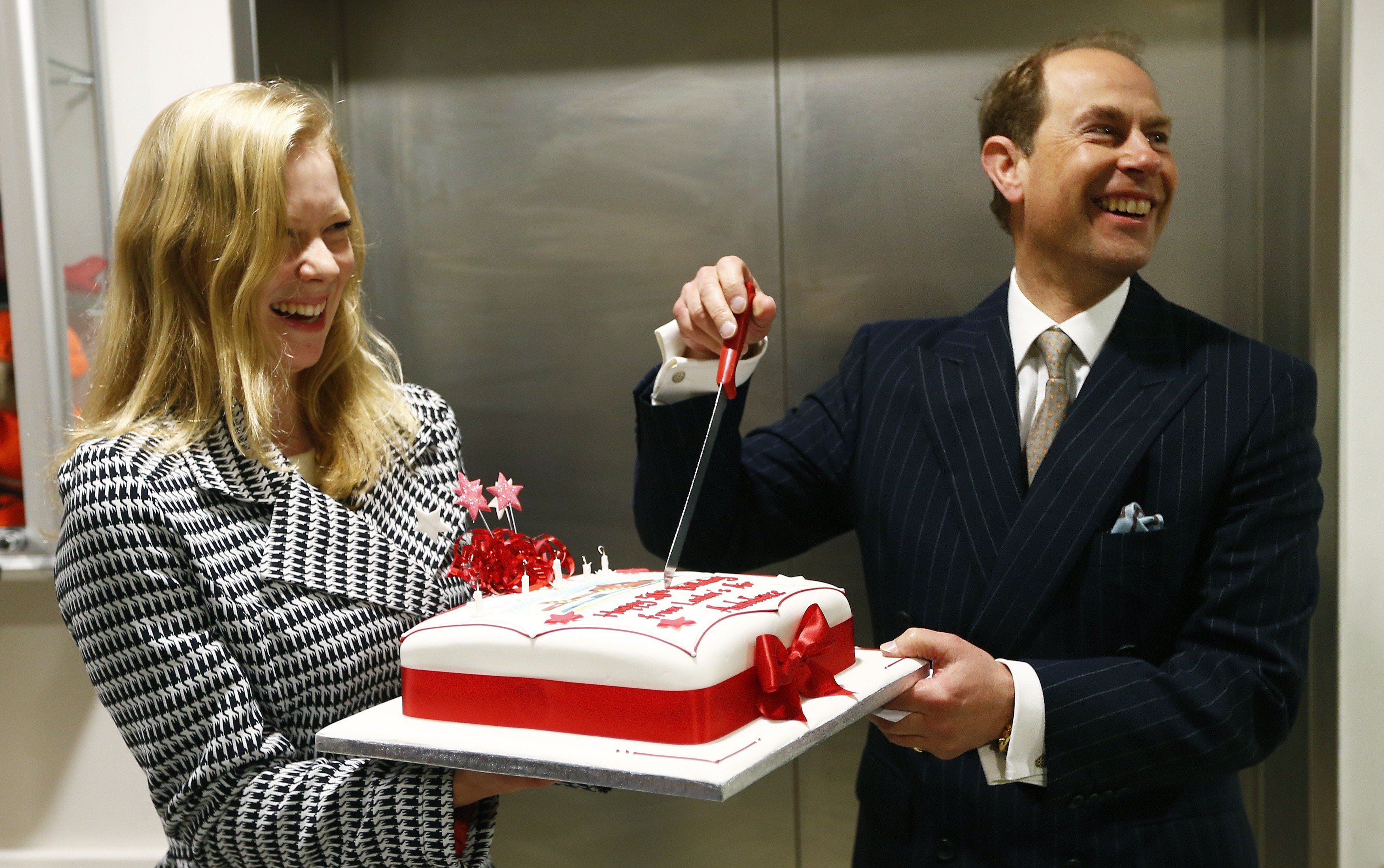 Prince Edward, Earl of Wessex, is Queen Elizabeth II and Prince Philip, Duke of Edinburgh's youngest and third son. He began his career with a post in the Royal Marines, then decided to give showbiz a try after that.
His first gig was as a production assistant for The Really Useful Theatre Company, which Andrew Lloyd Webber founded in 1977. There, Prince Edward worked behind the scenes on The Phantom of the Opera and Cats, according to People. In 1993, he launched his own independent television production company, Ardent Productions, a company focused on producing documentaries. The company was eventually liquidated. Today he spends much of his time fundraising for the Duke of Edinburgh's Award program.
Next: A royal in the advertising game
16. Mary, Crown Princess of Denmark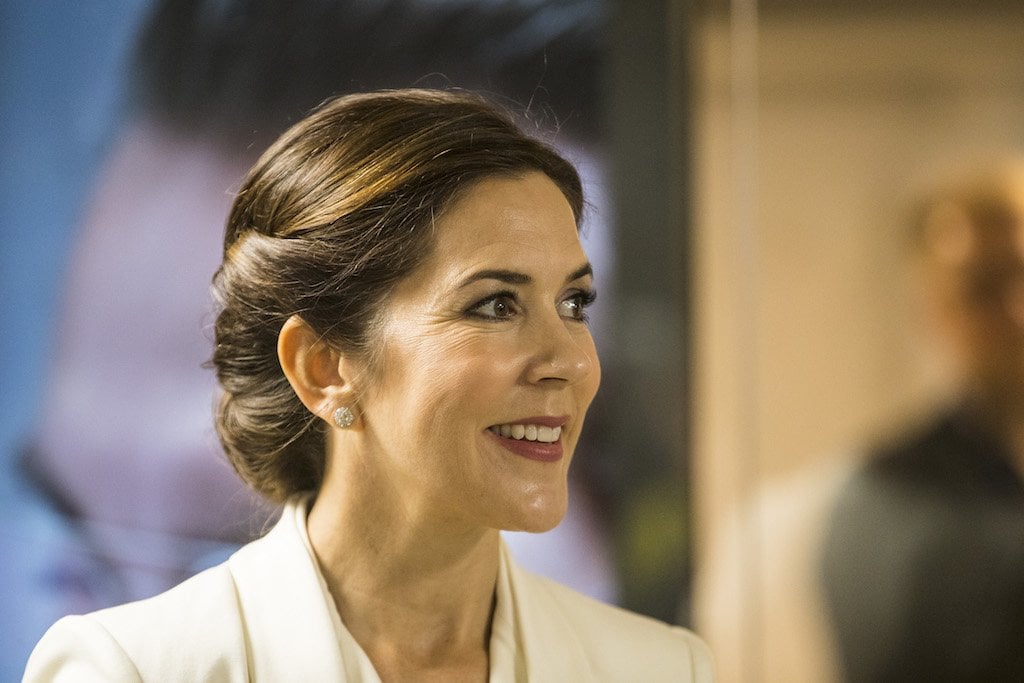 Mary, Crown Princess of Denmark is married to Frederik, Crown Prince of Denmark, who is the heir apparent to the throne. If he succeeds, Mary will be the Queen of Denmark.
When Mary met Frederik, she was a civilian and a foreigner from Australia— and she worked in advertising, according to People. The Crown Princess of Denmark held positions at well-known firms including Mojo Partners, Young and Rubicam, and Microsoft.
Read more: Here's What Happens When Royals Marry Commoners
Check out The Cheat Sheet on Facebook!