Meghan Markle's Pregnant Maternity Style is Easily Replicatable
Meghan Markle is one of those people who can somehow manage to pull off any look with ease. Whether she is making an appearance at Wimbledon in wide-legged white pants and a blue and white striped shirt or stepping out on the balcony of Buckingham Palace in a pale rose-colored ensemble, Markle looks amazing every time.
The world was thrilled when she and Prince Harry announced that they were expecting a baby, and it is easy to look back and see that Markle certainly did not sacrifice style as her bump got bigger.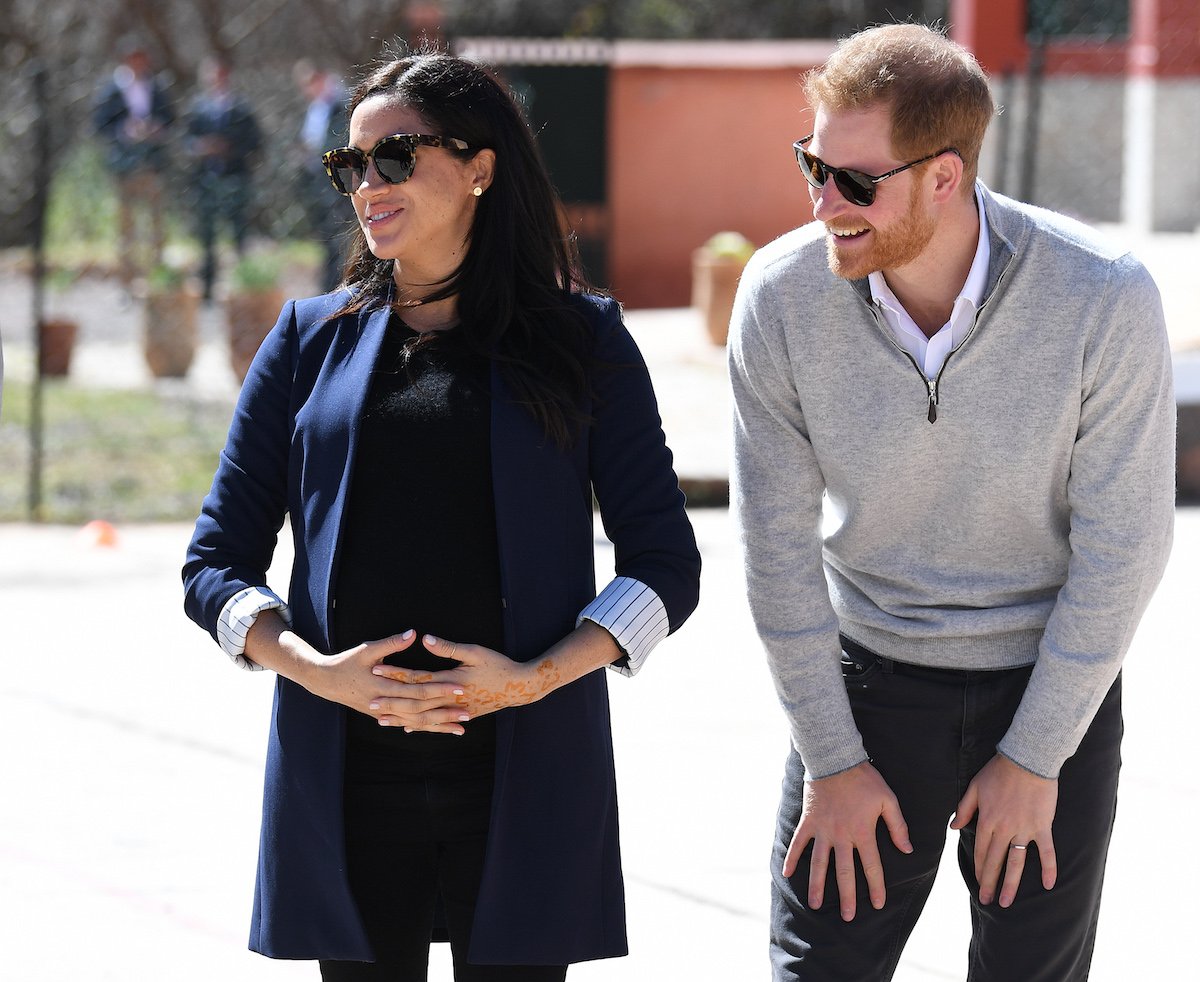 Most women mistakenly think that pregnancy is going to limit their fashion choices, but the Duchess of Sussex more than proves that is not the case. Let's talk about how Meghan Markle's pregnant maternity style is easily replicable. 
Meghan Markle's pregnancy style rules
Both times that she was expecting, Markle had a set of fashion rules that helped her look amazing no matter what point she was at in her pregnancy. As it turns out, the style is surprisingly simple to replicate, meaning that anyone could look like royalty just by following a few simple guidelines.
According to Elle, she wasn't afraid to showcase her figure, wearing sleek and stylish dresses in bold colors, and even pairing them with high heels. Fans definitely won't soon forget the black velvet one-shoulder Givenchy dress that the duchess wore at the Fashion Awards, while she lovingly cradled her baby bump.
Monochrome gowns are also on the list of Markle's pregnancy style rules, such as the glamorous and flattering one that she wore for the famous interview that she did with Oprah Winfrey alongside Harry. Vogue reports that the duchess' second pregnancy took on a California vibe, and the rules are surprisingly easy to abide by. The second time around, Markle opted for softer colors, floral designs, and fluid silhouettes.
Just like the flowing dress that she wore in her second pregnancy announcement, the mom of two knew that it was important to stick to styles that adapted to her growing bump and were relatable to the elegant style that she has always embodied. How wonderful that Markle was able to stick to fashion guidelines during both of her pregnancies that anyone can follow and look just as amazing as she did. 
How many times was Meghan pregnant? 
It was during a royal tour of Australia that Markle revealed that her first baby was on the way. Fans couldn't have been happier, and according to Harper's Bazaar, the news came five months after their lavish royal wedding. Archie Harrison arrived in May 2019, and it appeared as if the couple took to parenthood immediately.
Royal family fans could hardly contain their excitement when they learned that the Sussexes were going to become a family of four when it was announced Meghan Markle pregnant again.
Both times, Markle had one of the best-dressed baby bumps around, from the time she announced her second pregnancy right up until she welcomed little Lilibet Diana in June 2021.
Harry and Meghan pregnant appearances
Markle is a very busy woman, and she sure didn't let pregnancy slow her down. So, what were some of her most iconic pregnancy appearances? Today can report that they made an appearance at the virtual Spotify Stream On event, where Markle looked absolutely stunning.
She also attended events in Australia shortly after announcing the upcoming arrival of her first baby, looking perfectly put together from head to toe. Markle made quite a few appearances alongside her husband, Harry, while pregnant in places such as New Zealand, Tonga, Fiji, and Sydney, nailing the pregnancy look each and every time.