Prince Harry and Meghan Markle Accused of 'Manipulated, Contrived' Leak Over Anniversary Message to William and Kate
Meghan, Duchess of Sussex and Prince Harry reportedly sent a private message to Prince William and Kate, Duchess of Cambridge congratulating them on their 10th wedding anniversary.
The fact that this information was leaked has caused some controversy, though. According to one royal expert, the whole thing feels "manipulated and contrived."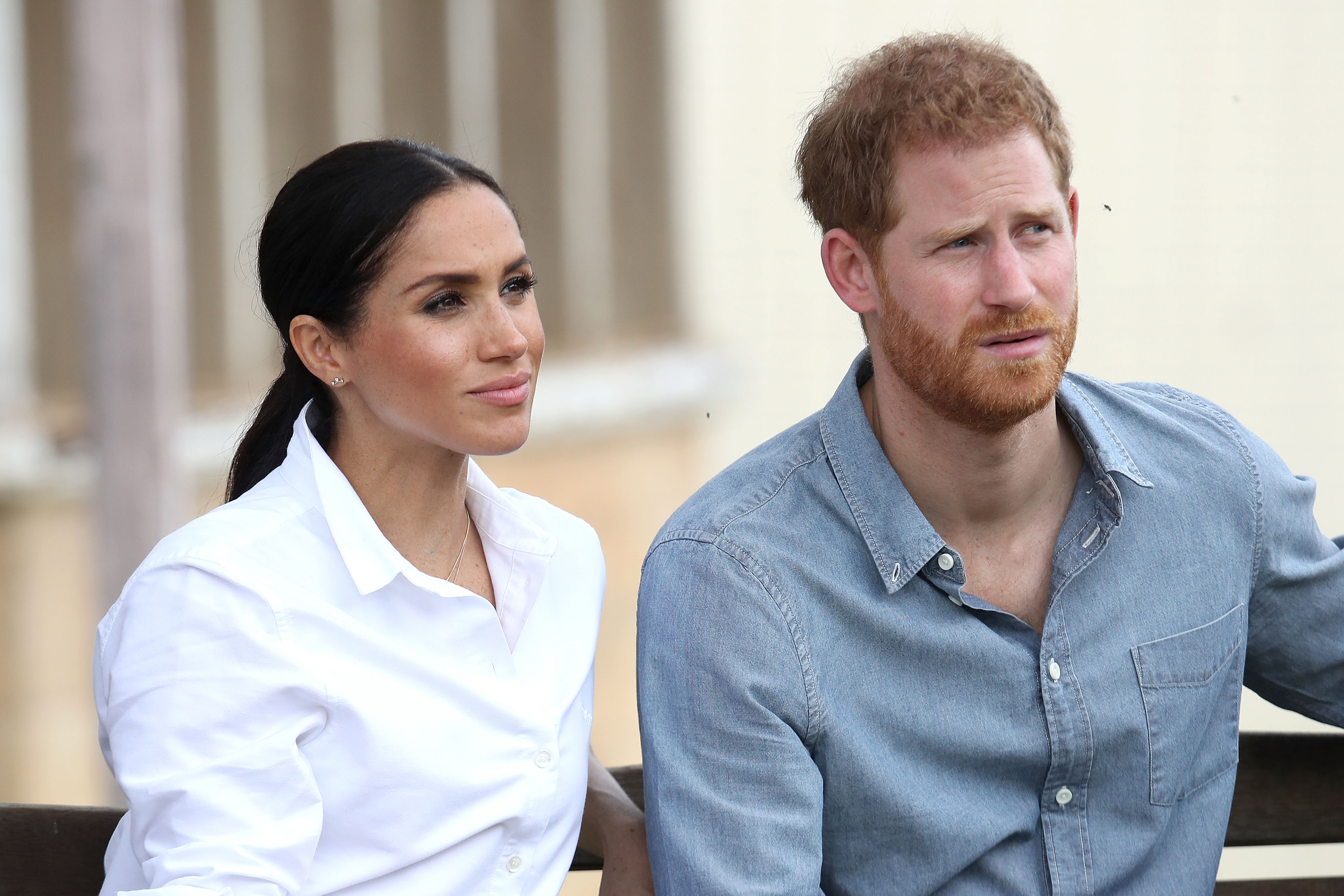 Meghan Markle and Prince Harry's spokesperson confirms the message was sent
William and Kate celebrated their 10th wedding anniversary on April 29. They received public messages of congratulations from a number of royals, including both Queen Elizabeth and Prince Charles.
Harry and Meghan didn't issue a public statement. But The Daily Beast reported that they "privately congratulated" the Cambridges.
According to Express, Harry and Meghan's spokesperson later confirmed the leaked info. The Sussexes did indeed send the message. All of this secrecy has brought criticism from royal experts.
They're making it look 'manipulated and contrived'
After Harry and Meghan's spokesperson confirmed the congratulatory message, Phil Dampier – author of the 2018 book Royally Suited: Harry and Meghan In Their Own Words – questioned why the Sussexes didn't publicly commemorate the occasion like a number of royals did.
"The Queen and Prince Charles made their messages of congratulations to William and Kate on their tenth anniversary in public so why didn't Harry and Meghan?" Dampier asked. "Instead they relied on their spokespeople leaking out the fact they sent a message, making it look manipulated and contrived."
Another royal expert slams Meghan Markle and Prince Harry
Royal author Angela Levin agreed with Dampier. She says that Harry and Meghan are "of course still briefing the media." She also pointed out that if their staff hadn't leaked the info, they would have also received criticism.
"If they hadn't told the press about wishing them a happy anniversary everyone would have criticized them. Which we're not allowed to do because whatever they say and whatever they do can't be questioned anymore," Levin quipped.
"Their choice was to send it privately. But everyone has to know how good they are by publicizing it through their huge PR group of people."
Prince William and Kate Middleton don't care
Levin went on to say that she doesn't think William or Kate "gives a hoot" about whether or not Harry and Meghan wish them a happy anniversary. They need to be talking about things that "really matter," considering the massive fallout in the wake of Megxit.
"They need to be talking to each other confidently and privately so they can trust each other and try and make amends over this huge chasm there between them," Levin explained. "I don't know what they said in the message but I doubt that it was full of love and comfort."
Meghan Markle and Prince Harry's bombshell interview analyzed by experts
Harry and Meghan's bombshell interview with Oprah Winfrey has already caused a stir in the royal family. Now, a group of experts will analyze the tell-all in a new 60-minute documentary titled Meghan and Harry: Recollections May Vary.
The doc will feature body language expert Dr Cliff Lansley, Professor of Linguistics Dawn Archer, and Forensic Psychologist Kerry Daynes. They will scrutinize and pick apart the couple's speech, tone of voice, expressions, and movements one frame at a time. They will also analyze Harry and Meghan's claims.
Produced by Shearwater for Discovery+, the trio will analyze key moments from the interview, as well as previous public appearances that Harry and Meghan made before stepping down as senior working royals. In the trailer, one royal expert says, "What we have got is a family in crisis."
Meghan and Harry: Recollections May Vary is available on Discovery+.