Meghan Markle's and Prince Harry's 'Damaged Backgrounds' Could Mean 'Negativity' for Their Marriage, Royal Expert Says
Meghan, Duchess of Sussex and Prince Harry tied the knot in 2018 in front of millions of adoring fans. Although the couple often seems to be in love, a royal expert says things could be different behind the scenes. Meghan and Harry reportedly could have an uphill battle to maintain their relationship given their "damaged backgrounds."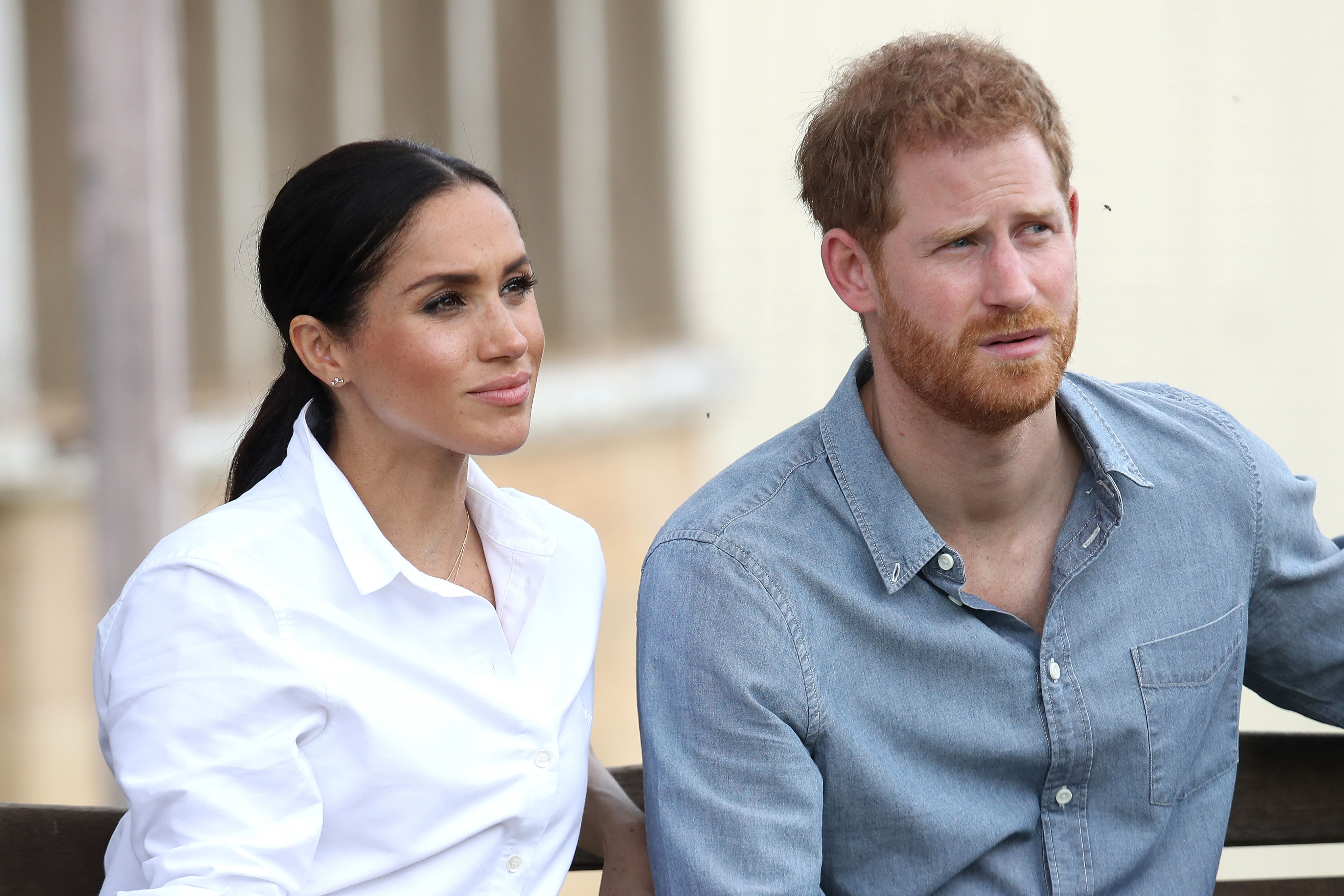 Meghan Markle and Prince Harry both have divorced parents
Meghan and Harry grew up in different countries and different socioeconomic statuses, but their childhoods had some similarities. The most striking common denominator is the fact that Meghan and Harry both have divorced parents.
Meghan's parents, Thomas Markle Sr. and Doria Ragland, divorced when she was in elementary school. Growing up, Meghan split her time between her parents' homes. Although her parents were cordial to one another, according to Lady Colin Campbell in her book Meghan and Harry: The Real Story, Meghan spent a lot of time dealing with their differences and relaying communications between them.
Meanwhile, Harry's parents, Prince Charles and Princess Diana, famously divorced in the 1990s when Harry was not yet a teenager. Unlike Meghan, Harry had to deal with the media circus surrounding his parents' affairs and his mother's tell-all interviews. Then, in 1997, his mother died in a car accident.
Meghan Markle and Prince Harry have 'damaged backgrounds,' royal expert says
RELATED: Prince William Reportedly Helped Prince Harry and Meghan Markle Deal With Staff 'Drama' Ahead of Their Wedding
According to royal expert Angela Levin, Meghan and Harry's childhood experiences with divorced parents could mean "negativity" for their marriage. This is in contrast to Prince William, whose wife, Catherine, Duchess of Cambridge, came from a more stable family.
"Children of broken homes, especially if the parental break up was unpleasant, often don't know how a good relationship works," Levin said, according to Express. "William learnt through the Middletons how a loving and supportive family works. It has been the bedrock of making Kate loving, calm and confident."
Levin added, "Harry hasn't had that parental opportunity. His background has just been of bitter fighting and incompatibility. Both he and Meghan come from very damaged backgrounds and must carry with them some of the negativity. It must be hard for them to help each other and lack experience in how stable, strong, understanding relationships work."
Meghan Markle and Prince Harry have 2 children
RELATED: Meghan Markle and Prince Harry Didn't Like How 'Tiny' Their Home Was Compared to the Cambridges', Royal Expert Claims
Meghan and Harry often keep their family life private, so royal followers can only make speculations about what goes on behind closed doors. In any case, the couple seems to be doing things differently for the next generation.
They have two children together: Archie Harrison (born 2019) and Lilibet Diana (born 2021).
In 2020, Meghan and Harry stepped down as senior royals and moved to California. They now live in Montecito and are doing work in the entertainment industry. The couple signed deals with Netflix and Spotify to produce content for the platforms.