Meghan Markle and Prince Harry Are Finding out 'the Hard Way' That 'There Are No Friends in Showbiz,' Royal Expert Says
Meghan Markle and Prince Harry have many connections in Hollywood. However, according to a royal expert, the couple may be finding out that their showbiz friends are fickle.
Meghan Markle and Prince Harry moved to California in 2020. Given Meghan's past as an actor and the couple's close proximity to Hollywood, it is not surprising that they have many connections to the entertainment industry. However, according to a royal expert, the Duke and Duchess of Sussex are reportedly finding out that showbiz friends can be fickle in their loyalty.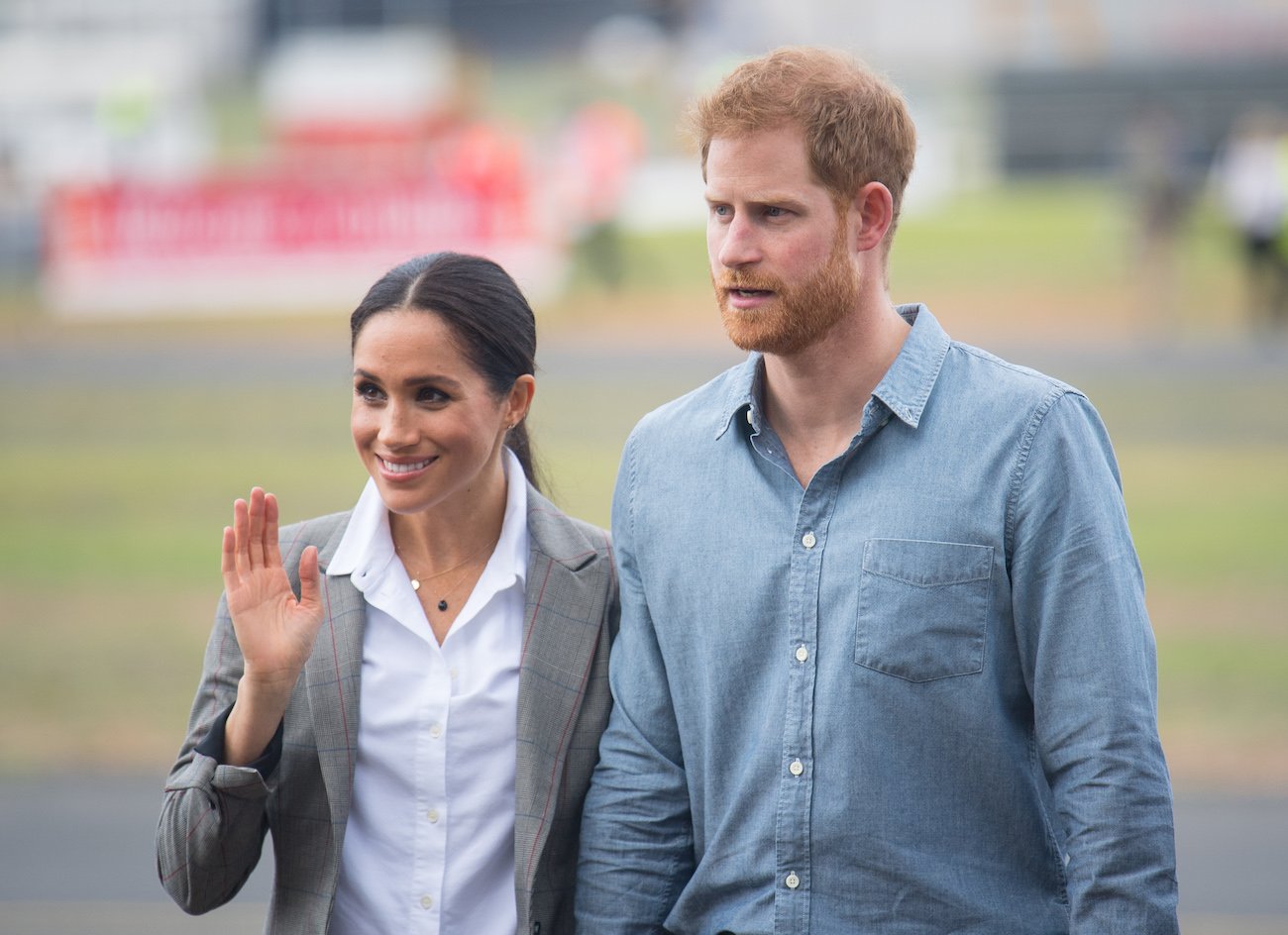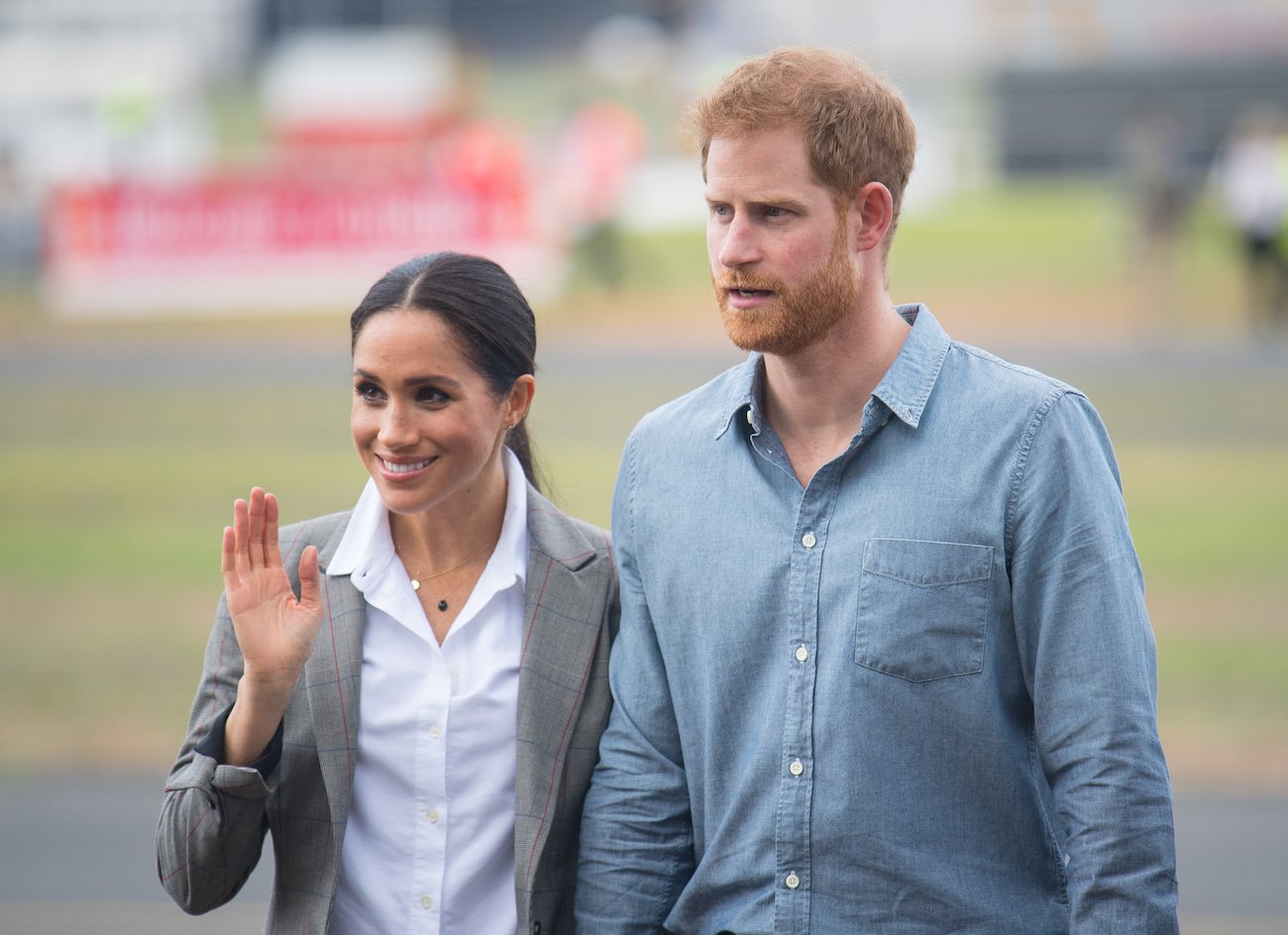 Meghan Markle and Prince Harry have connections to many celebrities
When Meghan and Harry got married in 2018, their wedding was filled with familiar faces in Hollywood.
For example, some of Meghan's former cast members from Suits, such as Patrick J. Adams, Gina Torres, and Abigail Spencer, attended the wedding. There were also Oprah Winfrey, Priyanka Chopra, Tom Hardy, Idris Elba, George and Amal Clooney, and David and Victoria Beckham.
After Meghan joined the royal family, she had to deal with negative press about her, especially from the British tabloids. Some celebrities famously came to her defense, such as George Clooney and Priyanka Chopra.
Additionally, after moving to the United States, Meghan and Harry also appeared in videos with celebrity pals, such as James Corden and Melissa McCarthy.
Meghan Markle and Prince Harry are finding out 'there are no friends in showbiz,' royal expert says
Although Meghan and Harry started out with many celebrity friends, royal expert Neil Sean recently speculated that a lot of them are now hesitant to show public support for the Sussexes. According to Sean, this could be because of Prince William and Kate Middleton's upcoming Earthshot Prize in the U.S.
"Of course, it's going to be a major star-studded event," Sean said in a recent YouTube video. "Every major star in America would like to attend just to rub shoulders with our British monarchy … [It's] good for their careers, good to be seen, and, of course, instant worldwide PR."
Sean added, "That's one of the reasons I can tell Harry and Meghan as to why, of course, there's not much sort of—shall we say—celebrity outpouring of love and kindness, even the likes of James Corden, who is a good pal from the Late Late Show in America. He, too, will want that invite to the Earthshot event. It's as simple as that. There are no friends in showbiz."
Sean also speculated that Meghan and Harry are finding out "the hard way" that are simply just another couple in Hollywood without "the glamour and allure of the British monarchy."
Meghan Markle and Prince Harry are reportedly 'very reclusive'
In a video from November 2021, Sean also shared that the Sussexes are allegedly not going out of their way to make many friends.
"What's truly happened is this: Harry and Meghan have become very, very reclusive," Sean said. He also added that "lots of neighbors have tried to become friends with the former royals," but Harry and Meghan are "frightened about anything about their life getting out."
From 2019 to 2021, they were also involved in a lawsuit with a British newspaper company. Meghan and Harry argued that the newspapers invaded their privacy, and the court sided with the Sussexes.