Meghan Markle and Prince Harry Marked Kate Middleton's 40th Birthday in 'Private' Because Their Relationship's Not the Same — Expert
Prince Harry and Meghan Markle marked Kate Middleton's birthday in a low-key way. Unlike other members of the British royal family who send well wishes via social media, they opted for something more private. And, according to an expert, it has to do with where the Duke and Duchess of Sussex's relationship with the royal family stands.
Kate turned 40 in January 2022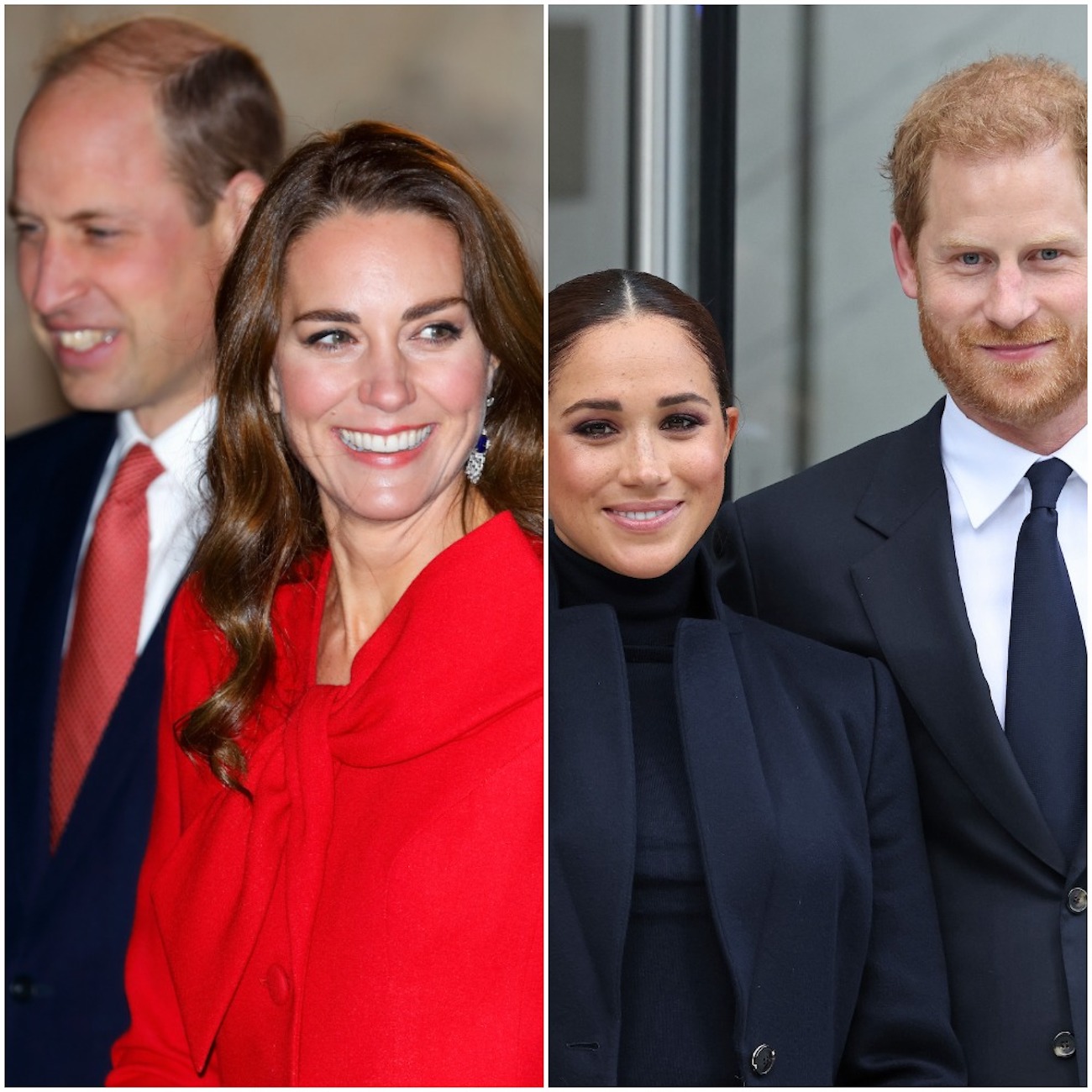 The Duchess of Cambridge recently celebrated a major milestone. She's now officially in a new decade of her life after turning 40 on Jan. 9, 2022.
To mark the occasion, Kate participated in a special birthday photoshoot. Ultimately, three images were released in the lead-up to her birthday. Although photographer Paolo Roversi said Kate felt nervous before the photoshoot her body language exuded calm.
Kate's birthday also included a "small family affair" at her and Prince William's country home, Anmer Hall, royal expert Christopher Andersen told UsWeekly. Why didn't William throw Kate a lavish party? Because of coronavirus (COVID-19). 
The Duchess of Cambridge had a "very low-key" celebration in anticipation of "big bashes" that are on the royal family's calendar for 2022, Andersen explained.
William turns 40 in June so Queen Elizabeth II plans on hosting a party for him and Kate. "The queen has a big thing planned for [William] and he is going to throw something as well," he said. "So, there will be big parties again, if COVID allows anything like that to happen."
Harry and Meghan had a video call with Kate
The Duke and Duchess of Sussex continued with keeping Kate's birthday low-key. As Andersen told the publication, Meghan and Harry "did a video call" with Kate. "They wished her a happy birthday. [It was] very private."
In the past, Harry and Meghan have acknowledged Kate's birthday publicly. Typically, via their now-defunct Twitter and Instagram accounts.
Since stepping down as senior royals in 2020 and moving to Montecito, Calif., they've changed things up. It's now routine for the parents of two to share news or updates via their Archewell site.
But they didn't put anything on their foundation's site to mark Kate's birthday.
"Harry and Megan were not about to post anything the way they did two years ago," Andersen said. He noted the couple made a public display of "their affection" for Kate in 2020 when she turned 38.
Since then their relationship with Kate and the royal family at large has changed which is why, according to Andersen, "everything was kept private."
Most notably, Meghan and Harry did a tell-all interview with Oprah Winfrey. Harry's also set to release a memoir about royal life.
William and Kate previously acknowledged Harry's birthday publicly but not Meghan's
Four months before Kate's birthday, the Duke and Duchess of Cambridge were in a similar situation. Do they acknowledge Harry's birthday — he turned 37 on Sept. 15 — publicly or privately?
Ultimately, Harry's brother and sister-in-law went for a public display. Kate and William wished Harry a happy birthday on Twitter. Posting a short and sweet message alongside a photo of Harry, they tweeted "Happy birthday Prince Harry!" alongside a balloon emoji.
A month earlier, William and Kate took a different approach when it came to Meghan's birthday. The former Suits star turned 40 on Aug. 4, 2021. They and Queen Elizabeth II didn't acknowledge Meghan's birthday publicly.
The previous year, when Meghan turned 39, the Duke and Duchess of Cambridge did wish Meghan a happy birthday on Instagram. 
RELATED: Kate Middleton Has the Same Priority in Her Marriage as Camilla Parker Bowles — Royal Expert