Meghan Markle and Prince Harry Are Missing 'Massive Advantage' Prince William Says He Has in His Own Marriage
Prince William and Prince Harry are both happily married but their stories about how they ended up with their wives, Kate Middleton and Meghan Markle, couldn't be more different. Ahead, find out what "massive advantage" Prince William once said he and Kate Middleton have in their relationship that Meghan Markle and Prince Harry don't.
The Duke and Duchess of Cambridge and the Duke and Duchess of Sussex are four of the most popular members of the British royal family. The "Fab Four" before the Sussexes stepped down as senior royals, their marriages couldn't be more different.
Keep reading to get details on their relationships and learn what Prince William, Duke of Cambridge says is a "massive advantage" in his marriage to Catherine, Duchess of Cambridge.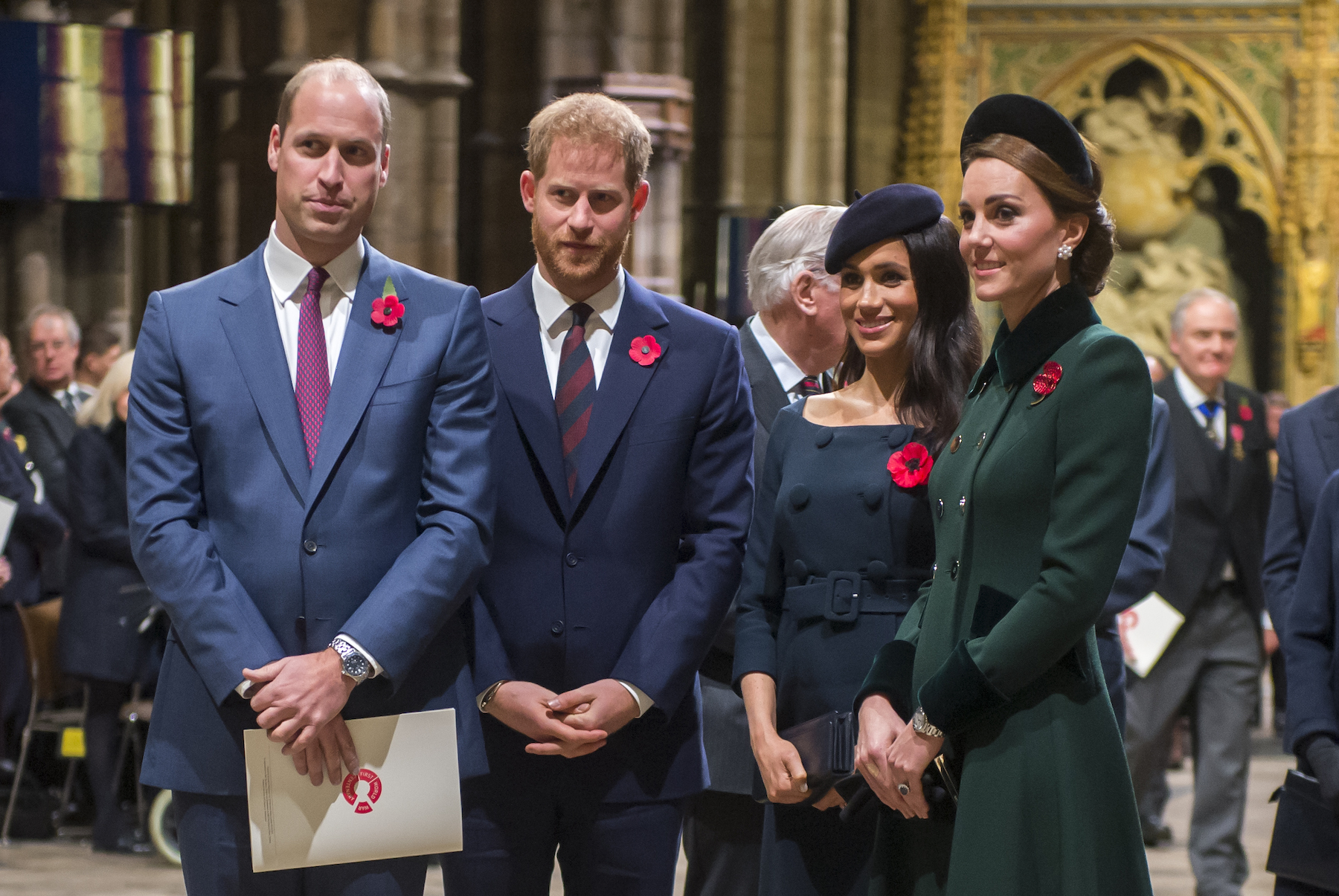 Prince William and Kate Middleton met as college students
William and Catherine first crossed paths in 2001 during their freshman year of college attending Scotland's University of St. Andrews. They had an awkward first meeting and were actually dating other people at the time. They got to know each other and became, as the Duchess of Cambridge later described, "very close friends from quite early on."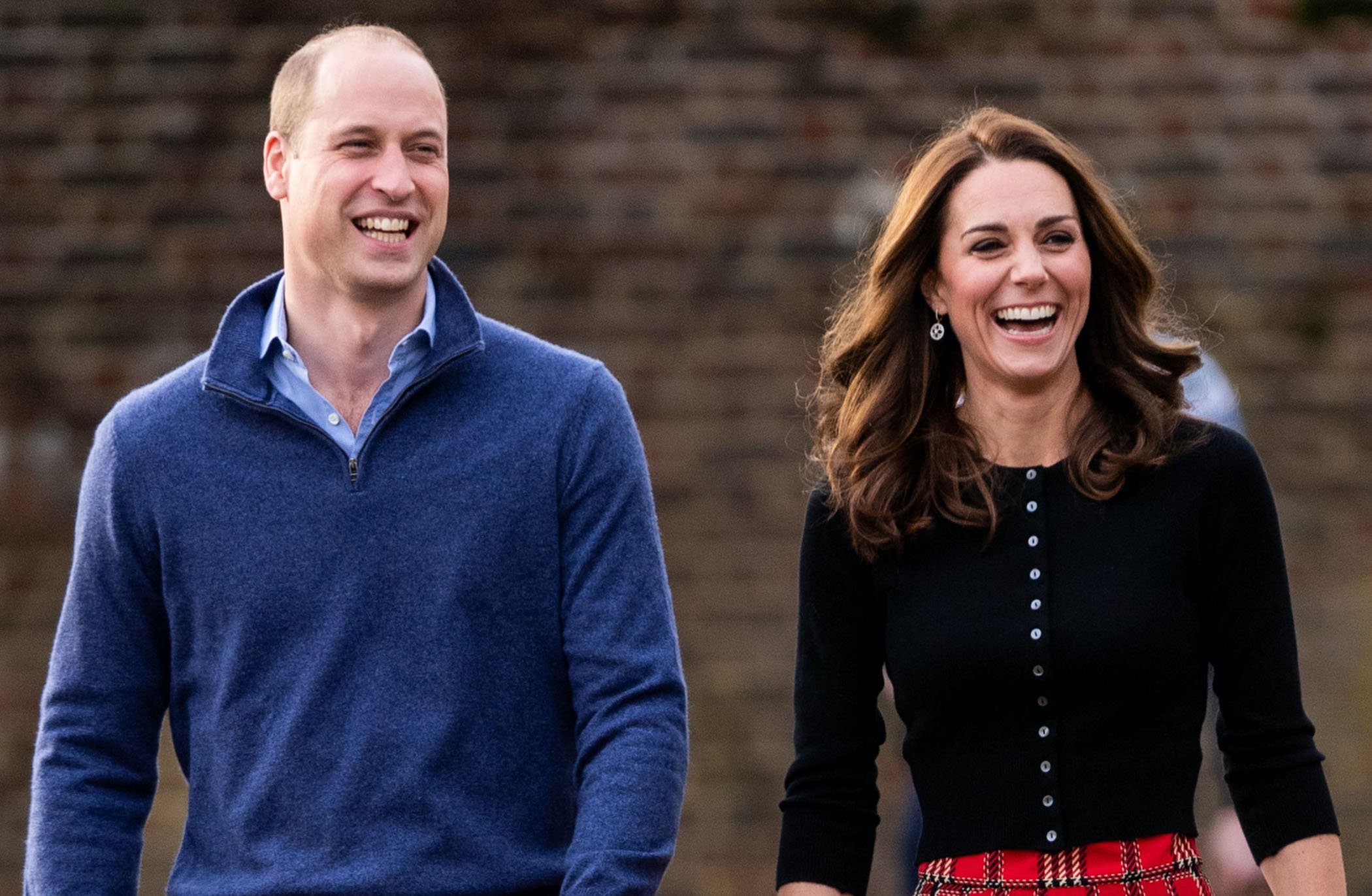 By the time they graduated in 2005, William and Catherine were officially a couple and had been for some time. They continued their relationship after college only breaking up for a few months in 2007 before getting back together. 
Today, they are in their ninth year of marriage and are parents to three children together. The couple is reportedly closer than ever in the wake of the Sussexes royal exit. 
Prince William called being friends with Kate Middleton a 'massive advantage' in their relationship
When William and Catherine went public with their engagement in 2010, they sat down for their first interview as a couple since announcing the news. They talked with ITN's Tom Bradby about the early days of their relationship recounting the time they spent at St. Andrew's together. The Duke of Cambridge called being friends first a "massive advantage" in their relationship.
"We ended up being friends for a while and that just sort of was a good foundation," he said. "Because I do generally believe now that being friends with one another is a massive advantage."
Meghan Markle and Prince Harry were set up on a blind date
Meghan and Harry's love story is very different from that of Catherine and William. Set up on a blind date by a mutual friend, the Duke and Duchess of Sussex met in the summer of 2016. Before the end of their first date, they were planning a second one and before long they were traveling around the world to see each other. 
Unlike William and Catherine who started out as friends and then dated, Meghan and Harry didn't have a foundation of friendship. When they sat down for their own post-engagement announcement interview with BBC News, Harry talked about falling in love with Meghan "so incredibly quickly."
RELATED: Meghan Markle and Prince Harry: 6 of Their Earliest Photos Together
"The fact that I fell in love with Meghan so incredibly quickly was a sort of confirmation to me that everything, all the stars were aligned," he said. "Everything was just perfect. It was this beautiful woman just sort of that — she tripped and fell into my life; I fell into her life."
Their love story progressed much faster than Catherine and William's. Asked whether or not their time together felt like a "whirlwind," Meghan said they'd had plenty of time to get to know each other. 
"I don't think that I would call it a whirlwind in terms of our relationship," she said.
She continued, saying they had almost six months of privacy before their relationship went public when they "were able to really have so much time just to connect."
Friends first or right to romance, love stories are all different. For now, we'll have to wait and see what the future brings for both couples.