Meghan Markle and Prince Harry Oprah Interview Is Getting Dissected in a Discovery+ Special
Discovery+'s 'Meghan and Harry: Recollections May Vary' will take a closer look at the couple's March 2021 interview with Oprah. Experts in body language, linguistics, and forensic psychology will examine key moments from the interview.
Every move Meghan, Duchess of Sussex and Prince Harry, Duke of Sussex made in their bombshell Oprah interview is getting examined in a new TV special. 
Meghan Markle and Prince Harry didn't hold back in their Oprah interview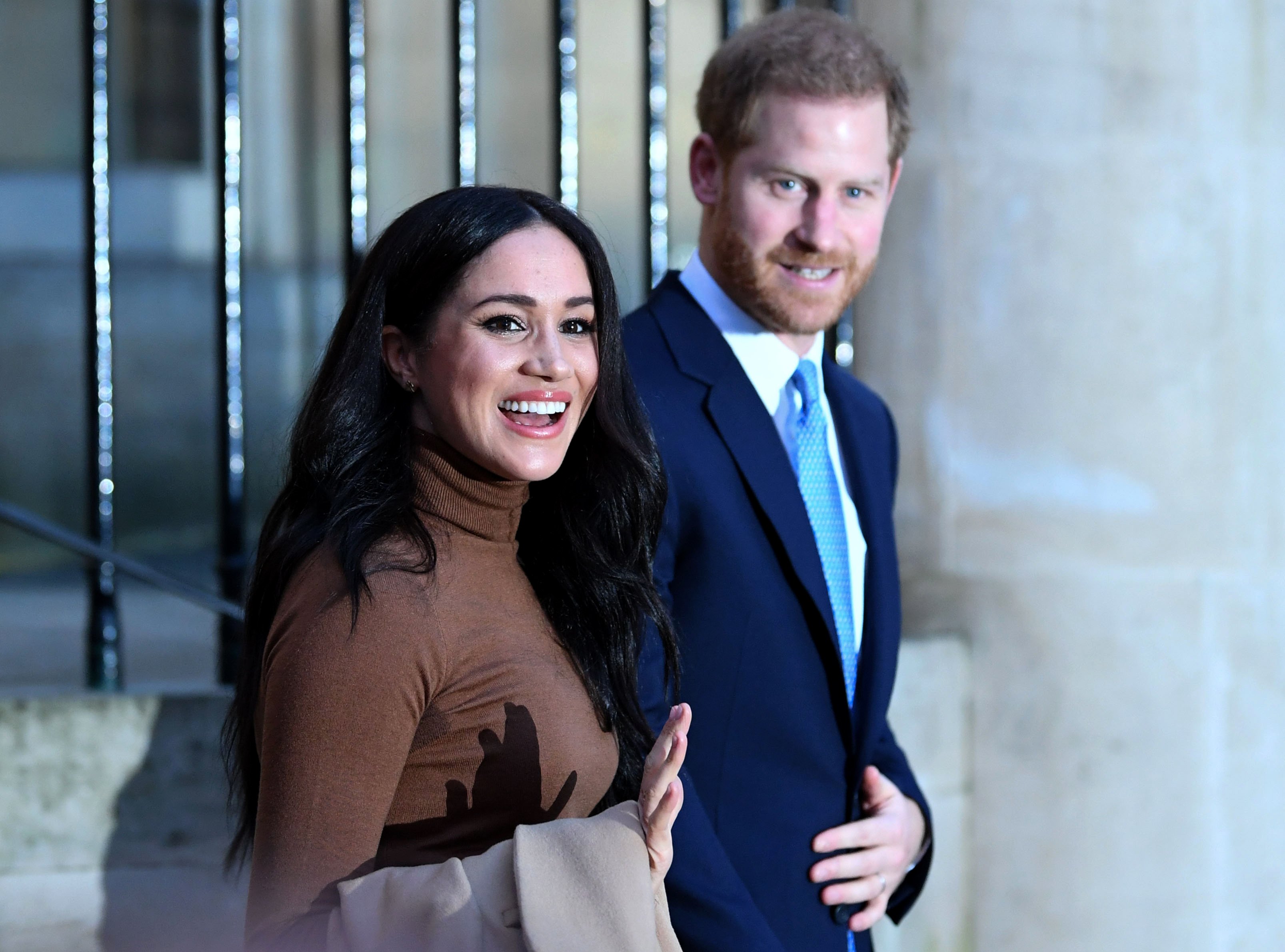 In the March 2021 CBS interview, which aired approximately a year after the Sussexes stepped down as senior royals, Meghan and Harry explained their decision.
They discussed events as far back as their 2018 royal wedding. Most notably, Meghan denied reports she made her sister-in-law, Catherine, Duchess of Cambridge, cry before her and Harry's wedding. The 39-year-old said Catherine had her in tears.
Harry and Meghan also discussed racism in the royal family. They told Oprah one unnamed royal — not Queen Elizabeth II or Prince Philip, Duke of Edinburgh — made racist comments about Archie Harrison Mountbatten-Windsor's skin color. 
Meghan also recounted how she got no help from "the firm" when she "didn't want to be alive anymore." Harry also touched on his fractured relationship with his brother, Prince William, Duke of Cambridge, and shared how at one point, his father, Prince Charles, stopped taking his calls. 
Even Oprah was "surprised" at how open Meghan and Harry were. She told Nancy O'Dell as much during the launch of The Nancy O'Dell Channel on TalkShopLive in April 2021. 
Discovery+ special will look at the Sussexes body language and tone of voice in Oprah interview
According to Variety, Discovery+ is taking an in-depth look at the interview in Meghan and Harry: Recollections May Vary. Experts in body language, linguistics, and forensic psychology will analyze memorable moments from the couple's sit-down with Oprah. 
Their expressions, movements, tone of voice, and speech will all be examined frame by frame. 
"In one of our most ambitious investigative specials to date, the royal interview that divided the world is going under the microscope," Clare Laycock, senior VP of planning and head of content for lifestyle and entertainment, said. "Meghan and Harry: Recollections May Vary promises to serve up some ground-breaking insights that may finally put to bed questions around the claims that made headlines."
Not only will their Oprah interview get examined closely but so will some of Meghan and Harry's other memorable interviews from recent years. The special will take a closer look at their first-ever interview together, Meghan and Harry's November 2017 engagement interview.
Their 2019 ITV documentary, Harry and Meghan: An African Journey, will also be examined as well as William's response to the racism claims in March 2021 when he remarked, "We are not a racist family." 
"This is a new and different way to dissect the interview of the year," Steve Anderson, a Shearwater executive producer, said. "What is revealed by facial expressions, physical gestures and patterns of speech? The answers are fascinating."
'Meghan and Harry: Recollections May Vary' begins streaming on April 30
When will the TV special air? Meghan and Harry: Recollections May Vary will be available to stream on Discovery+ out of the UK beginning April 30, 2021.