Prince Harry and Meghan Markle's Oprah Winfrey Interview: Royal Expert Fears Harry Will Feel Same Regret as Princess Diana After Bombshell Interview
Prince Harry and Meghan, Duchess of Sussex's Oprah Winfrey interview is reminiscent of the tell-all chat Diana had with Martin Bashir in 1995, in which she famously spoke of Prince Charles' affair with Camilla Parker Bowles. "There were three of us in this marriage, so it was a bit crowded," she told the interviewer at one point. Will Prince Harry regret the Oprah interview like Diana did?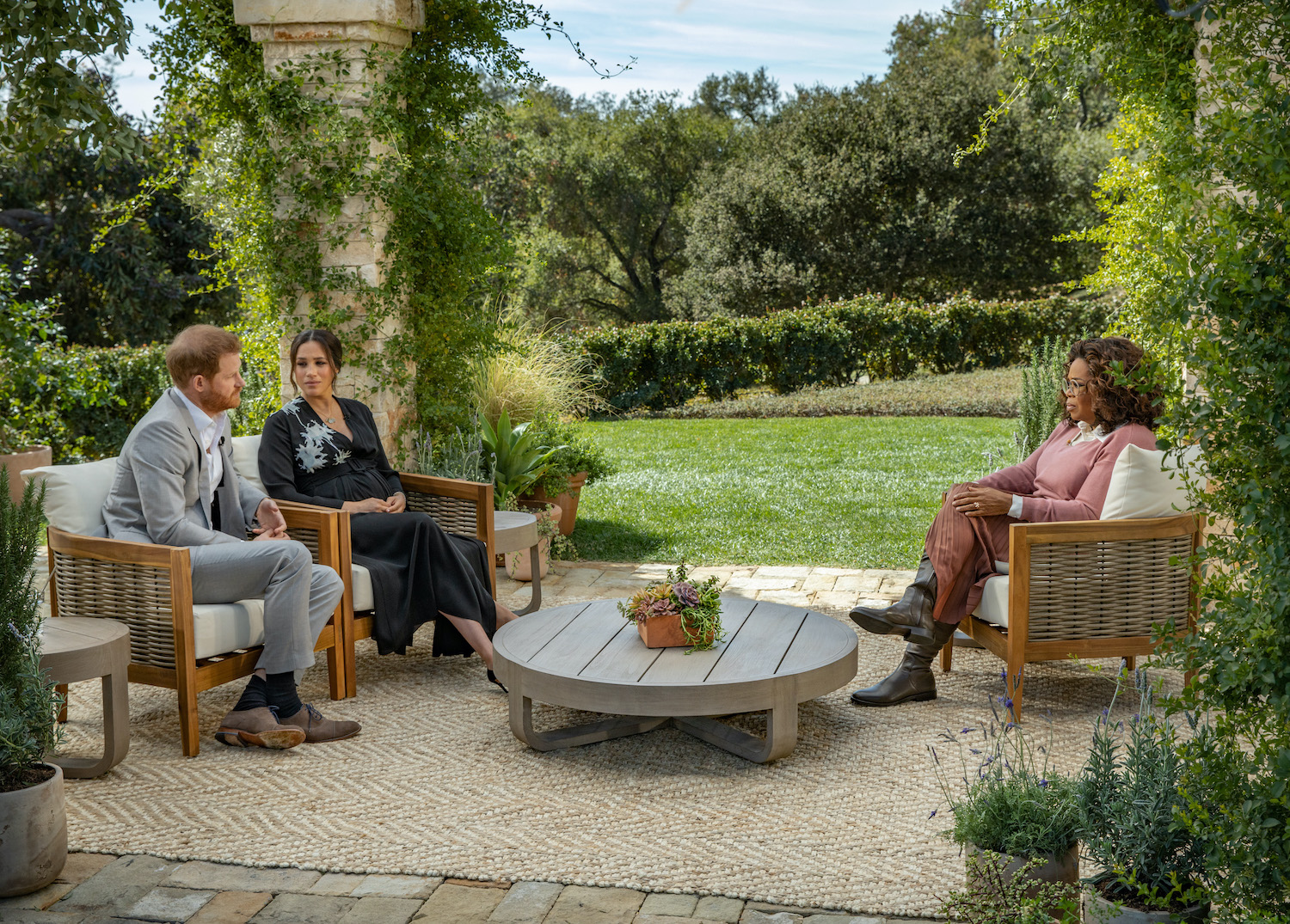 Prince Harry compared his experience to Princess Diana's
In one teaser from Prince Harry and Meghan's interview with Oprah, he shared how they have faced many challenges, comparing it to the way Princess Diana had to navigate similar circumstances.
"For me, I'm just really relieved and happy to be sitting here, talking to you with my wife by my side," Prince Harry said. "I can't begin to imagine what it must have been like for [Princess Diana] going through this process by herself all those years ago, because it has been unbelievably tough for the two of us, but at least we had each other."
"My biggest concern was history repeating itself," he stated in another clip.
Royal biographer believes Prince Harry will regret the Oprah interview
Royal author Penny Junor believes Prince Harry might feel some regret about the interview, similar to what his mother felt after shining a light on her royal experience.
In a March 6 Daily Mail article, Junor compared the Prince Harry and Meghan Markle interview with Diana's bombshell tell-all, claiming "his disastrous decision to sit down with Oprah Winfrey alongside his pregnant wife is straight out of Diana's book."
While Diana was "delighted" with the interview initially, Junor said that optimism quickly dimmed.
"Alas, she was wrong and came to very much regret it. Diana had been excited by the attention and hadn't thought about the negative impact on her children," Junor wrote. "William was said to have felt embarrassed and humiliated by the broadcast. The queen viewed it as the final straw and instructed Charles and Diana to divorce as soon as possible."
Junor wondered if Prince Harry will follow a similar trajectory of regret after sitting down with Oprah. "My guess is that, like Diana all those years ago, Harry and Meghan will be feeling pleased as punch about their own interview with Oprah," Junor explained. "Although perhaps not quite as pleased as Oprah, who has artfully secured the scoop of a lifetime."
"But I suspect that one day Harry will come to regret it, just as Diana did," she added.
Expert believes Prince Harry is putting relationship with the royal family 'at risk'
Junor further claimed that Prince Harry's role in this interview could be perceived as "a gross betrayal" and may be "damaging" in terms of his relationship with his family.
"To be prepared to put those relationships at risk for two hours of television is bizarre," Junor noted. "So why do it? I suspect for the same reasons that Diana went public. Harry and Meghan will be wanting approval and love from the world, and vindication."
"I fear tonight's broadcast will be just as divisive because Meghan, like Diana, polarises opinion," the biographer continued. "And those who buy into the narrative that they are all victims will applaud them for having had the courage to speak out. Others will see it less charitably."
Junor ended her criticism of the couple's interview on a hopeful thought. "I hope it will bring Harry and Meghan everything they hope for. And I hope that one day the hurt and anger can be laid to rest and that Harry and his brother, in particular, can repair their relationship," she noted.
"But I fear that the only winner tonight is going to be Oprah," Junor added.