Meghan Markle and Prince Harry Planning Baby No 3? The Duke of Sussex Has Already Addressed the Rumors
Prince Harry and Meghan, Duchess of Sussex welcomed their first child, Archie Harrison, back in May 2019. Last month, they announced that they were expecting baby number two. Meghan still has a few months left in her pregnancy.
But could she and Harry already be planning baby number three?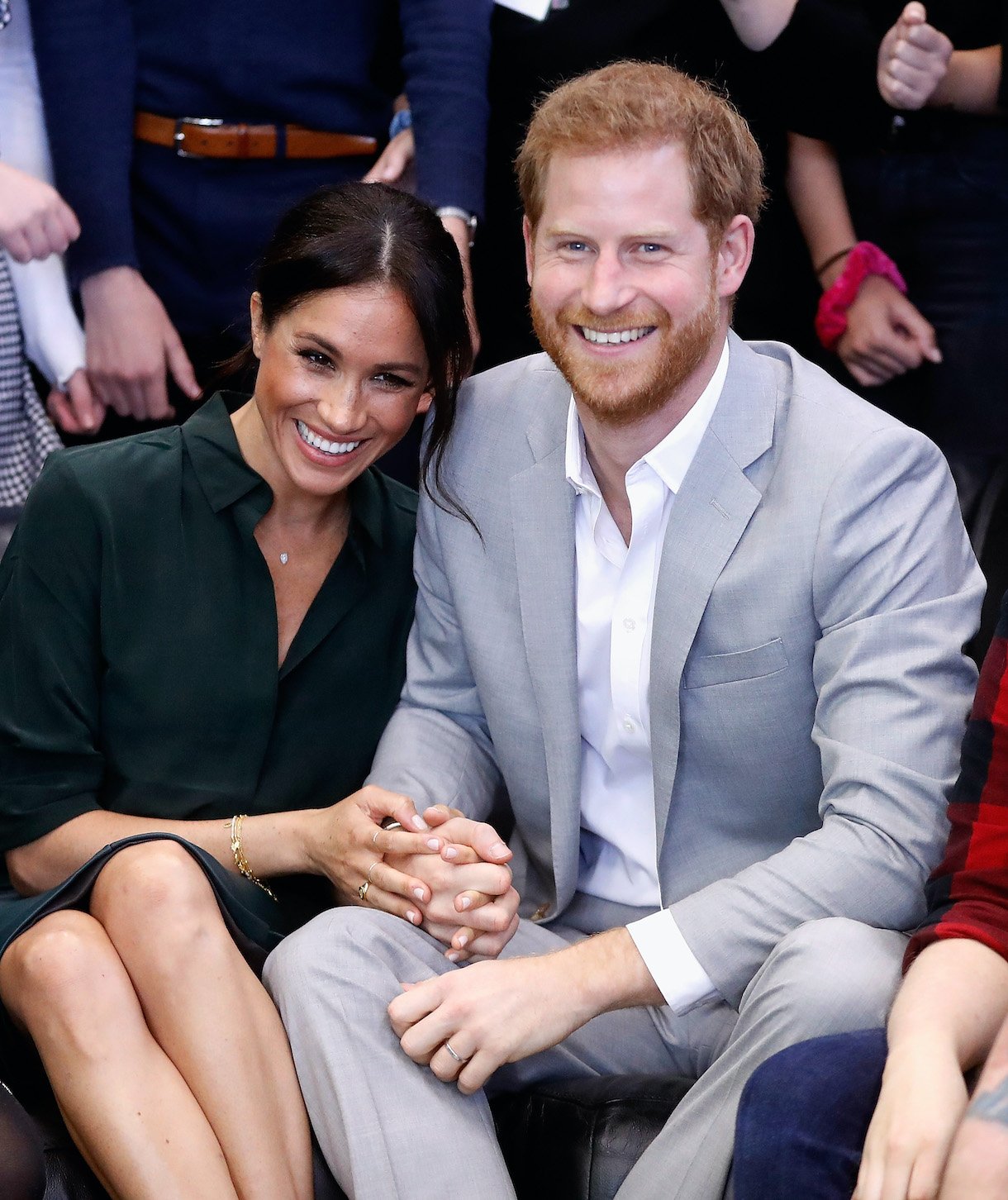 Meghan Markle guest-edited 'British Vogue' during her first pregnancy
Back in 2019, Meghan guest-edited British Vogue's September issue. She revealed in her editor's letter that she had been working on the project since she was five months pregnant. The Duchess of Sussex wrote that by the time fans were holding the issue in their hands, she and her husband would be holding their three-month-old baby in theirs.
The Duchess said that the months she spent editing the magazine were a special time in her life "on so many levels." She added that working on the issue during her pregnancy and maternity leave had been a privilege.
Prince Harry sat down with Dr. Jane Goodall for the September 2019 issue
Harry contributed to the September 2019 issue via a sit-down chat with Dr. Jane Goodall. The Duke of Sussex said that when Meghan gave birth to Archie, it changed the way he views the world. He explained that he has always had a connection and a love of nature, but now that he is a parent he wants to ensure that we conserve the planet for our children and grandchildren.
"I've always wanted to try and ensure that, even before having a child and hoping to have children…" Harry said when Dr. Goodall interrupted him by saying, "Not too many!"
"Two, maximum," he continued. "But, I've always thought: This place is borrowed. And, surely, being as intelligent as we all are, or as evolved as we all are supposed to be, we should be able to leave something better behind for the next generation."
Not everyone was a fan of Prince Harry's interview
The Duchess faced some scrutiny over her guest-editing role. But it was Harry who got slammed for saying during his interview that he and Meghan only want two children.
British TV presenter Jayne Secker said on Sky News that she believes Harry is heading into "dangerous territory" by stating how many children he is going to have. She explained that there is a chance the couple might change their mind and want more than two. Or, there is a possibility they could have just the one because many people can't, and "you just don't know."
Meghan Markle announced that she was expecting baby number two on Valentine's Day
After suffering a miscarriage in 2020, Meghan and Harry revealed on Valentine's Day that they were expecting baby number two. The Duke and Duchess of Sussex shared a photo taken by their friend, Los-Angeles based photographer Misasn Harriman. They also released a statement.
"We can confirm that Archie is going to be a big brother. The Duke and Duchess of Sussex are overjoyed to be expecting their second child," their spokesperson said.
Prince Harry confirmed again that he and Meghan Markle will only have two children
As Insider reports, Harry and Meghan revealed in their explosive interview with Oprah Winfrey that they are expecting a baby girl this summer. The couple also confirmed that after their daughter arrives, their family will be complete.
When Winfrey asked Harry how he felt the first time he "saw it on the ultrasound," Harry said it was "amazing."
"Just grateful — to have any child, any one or any two would have been amazing. But to have a boy and then a girl, you know, what more can you ask for? But now, you know, now we — we've got our family. We've got, you know, the four of us and our two dogs, and it's great," Harry said.
When Winfrey asked if they were "done," Harry responded by saying "done." Meghan added, "Two is it."