Meghan Markle and Prince Harry Receive the Majority of Twitter Hate From Just 83 Accounts, Study Reveals
Thanks to social media, it is now extremely easy for anyone to share their thoughts on celebrities and their activities.
Meghan Markle and Prince Harry are no strangers to having their lives dissected by strangers online. However, according to a new study, the majority of negativity toward them on Twitter seems to come from just a handful of accounts.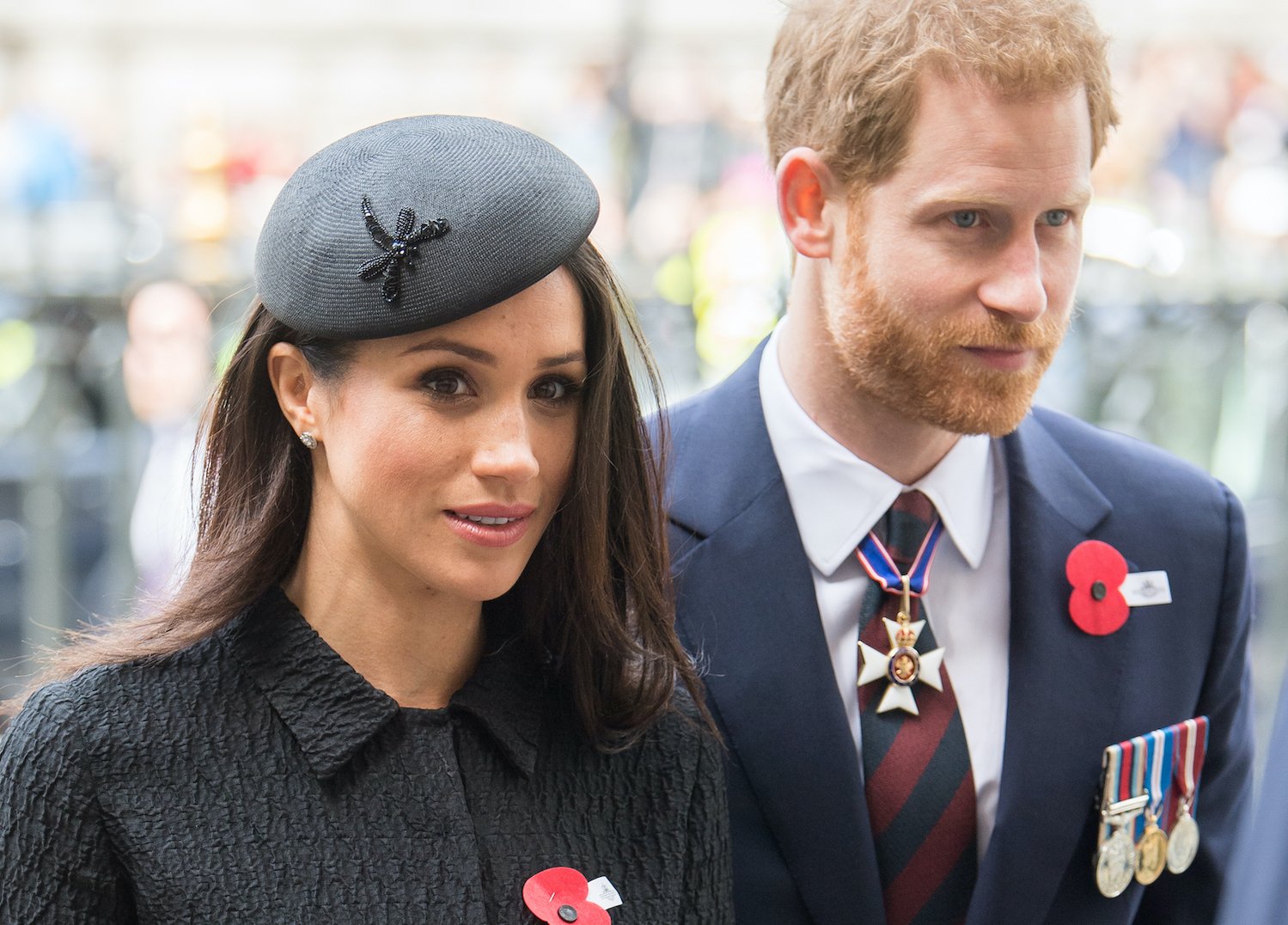 Meghan Markle and Prince Harry have talked about online hate
Ever since Meghan and Harry began dating publicly, the couple has been the subject of ridicule from some people. Harry even issued a statement condemning sexist and racist comments about Meghan from trolls.
Last year, Meghan talked about the impact of online hate on her mental health. She said on the podcast Teenager Therapy, "I'm told that in 2019 I was the most trolled person in the entire world–male or female… That's so big you can't even think about what that feels like because I don't care if you're 15 or 25 if people are saying things about you that aren't true what that does to your mental and emotional health is so damaging."
Harry also wrote a piece for Fast Company calling for a healthier environment on social media.
"Researchers I've spoken with are studying how social media affects people — particularly young people — and I believe the book of data that we will look back on one day will be incredibly troubling," he said.
The Sussexes allegedly receive the majority of Twitter hate from 83 accounts
RELATED: Meghan Markle and Prince Harry Are 'Under Tremendous Pressure' to Succeed in America, Royal Expert Says
According to a report from analytics service Bot Sentinel, the majority of negativity toward the Sussexes on Twitter comes from a handful of accounts.
"Our analysis allowed us to isolate 55 single-purpose accounts we identified as the primary hate accounts and 28 secondary hate accounts that mainly amplified the primary accounts," the report read. "Combined with the help of their 187,631 followers, these accounts were responsible for approximately 70% of the original and derivative hate content targeting Harry and Meghan, Duke and Duchess of Sussex on Twitter."
It should be noted that Twitter's terms of service have a policy against hate speech and behavior that "harasses or intimidates, or is otherwise intended to shame or degrade others." However, Bot Sentinel CEO Christopher Bouzy shared that these accounts are run by people who can "manipulate the algorithms" to avoid being caught.
"This campaign comes from people who know how to manipulate the algorithms, manipulate Twitter, stay under the wire to avoid detection and suspension," Bouzy told Buzzfeed News. "This level of complexity comes from people who know how to do this stuff, who are paid to do this stuff."
The report also stated that "Twitter had previously suspended 40% of the primary accounts."
As for why these accounts are engaging in a campaign targeting Meghan and Harry, Bouzy does not have an answer.
"There's no motive," he said. "Are these people who hate her? Is it racism? Are they trying to hurt [Harry and Meghan's] credibility? Your guess is as good as ours."
Will the Sussexes return to social media?
RELATED: Prince William Was 'Horrified' When He Heard Claims of Meghan Markle Bullying Staffers, Royal Author Says
After Meghan and Harry stepped down as senior royals in 2020, the couple stopped using social media.
Meghan told Fortune last October that not having social media accounts has been a good choice for her. She explained, "For my own self-preservation, I have not been on social media for a very long time. I made a personal choice to not have any account, so I don't know what's out there, and in many ways that's helpful for me."
Meanwhile, Harry told Fast Company that he and Meghan "will revisit social media when it feels right for us," which could mean whenever there are "meaningful commitments to change or reform" online environments.