Meghan Markle and Prince Harry Once Secretly Met at a Supermarket When They First Started Dating
Meghan, Duchess of Sussex, and Prince Harry are among the most recognizable couples on the planet. There has been a media frenzy around the couple since they announced their engagement in November 2017.
A lot has been written and said about the pair, especially following their shocking exit from the British royal family. However, for many months before their relationship leaked, the couple dated and spent quality time together without the public's prying eyes.
Prince Harry just revealed that they once met up at the supermarket for a secret shopping trip during one of Meghan's visits to London.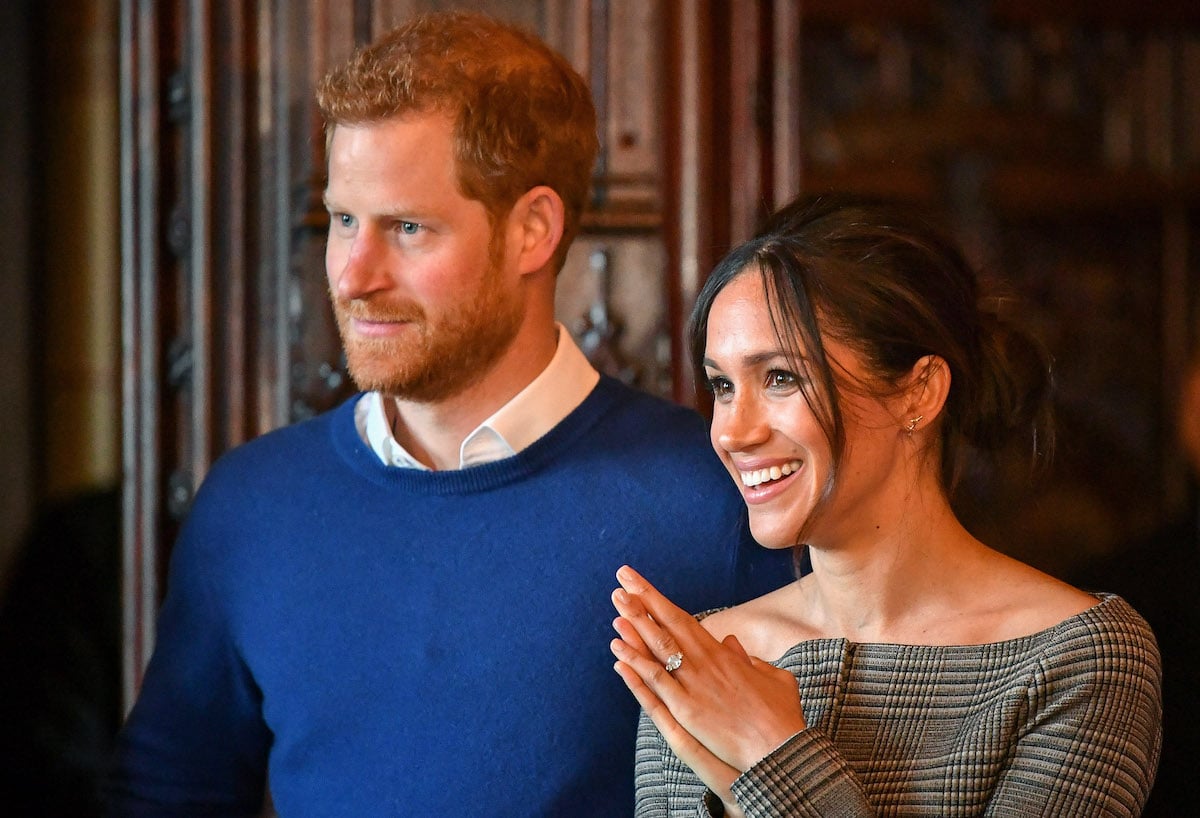 How did Meghan Markle and Prince Harry meet?
Meghan and Prince Harry first met in the summer of 2016. The duchess was visiting London doing press for her former TV show, Suits. A friend of hers who was also a friend of Prince Harry's decided the pair should meet.
In Finding Freedom: Harry and Meghan and the Making of A Modern Family, Carolyn Durand and Omid Scobie write that the couple met at the exclusive Soho House's Dean Street Townhouse. However, Prince Harry was late, which did not impress Meghan.
Still, when Prince Harry stepped into the room and spotted his now-wife he was immediately smitten. "I'm really going to have to up my game here," he said of their first meeting during an interview with BBC. "Sit down and make sure I've got good chat." The pair talked for hours, agreeing to meet again at the same place the next night.
For their third date, the pair went to Botswana, where they visited an elephant sanctuary. They enjoyed a private and long-distanced whirlwind romance visiting each other in London and Canada from there into the fall.
RELATED: Meghan Markle Was in a 'Straightjacket' in the British Royal Family, Biographer Says
Prince Harry and Meghan Markle secretly met at the supermarket when they first started dating
Prince Harry has previously explained how much he loved doing "normal" things, even as a senior working  "I do my own shopping," the prince said to Newsweek. "Sometimes, when I come away from the meat counter in my local supermarket, I worry someone will snap me with their phone. But I am determined to have a relatively normal life."
During the early months of their relationship, Meghan and Prince Harry embarked on a secret supermarket trip in London where they had to pretend they didn't know each other.
"There's people looking at me, giving me all these weird looks, and coming up to me and saying 'hi'," he explained on Dax Shepard's Armchair Expert podcast via Daily Mail. "I texted her saying 'is this the right one', and she said 'no you want parchment paper', and I'm like 'where's the parchment paper?! I had baseball cap on, looking down at the floor, trying to stay incognito. It's amazing how much chewing gum you see, it's a mess."
Meghan Markle and Prince Harry's relationship leaked to the press because of Princess Eugenie
Though Prince Harry and Meghan managed to evade detection that day, their romance leaked shortly thereafter. The couple is very close to Princess Eugenie and her husband, Jack Brooksbank. In fact, the princess was one of the first royals to meet Meghan.
However, one of the princess' staffers took the news of the relationship to the press. The news went viral on Halloween 2016 when the couples were double dating at a Halloween party in Toronto, and the rest is history.