Meghan Markle and Prince Harry Are Under 'Tremendous Pressure' to Succeed in America, Royal Expert Says
In 2020, Meghan, Duchess of Sussex and Prince Harry stepped down as senior royals. Their plan was to pursue their own work outside of the royal family as well as achieve financial independence.
Now that the Sussexes are living in California and free to create their own path, a royal expert believes they are "under tremendous pressure" to succeed.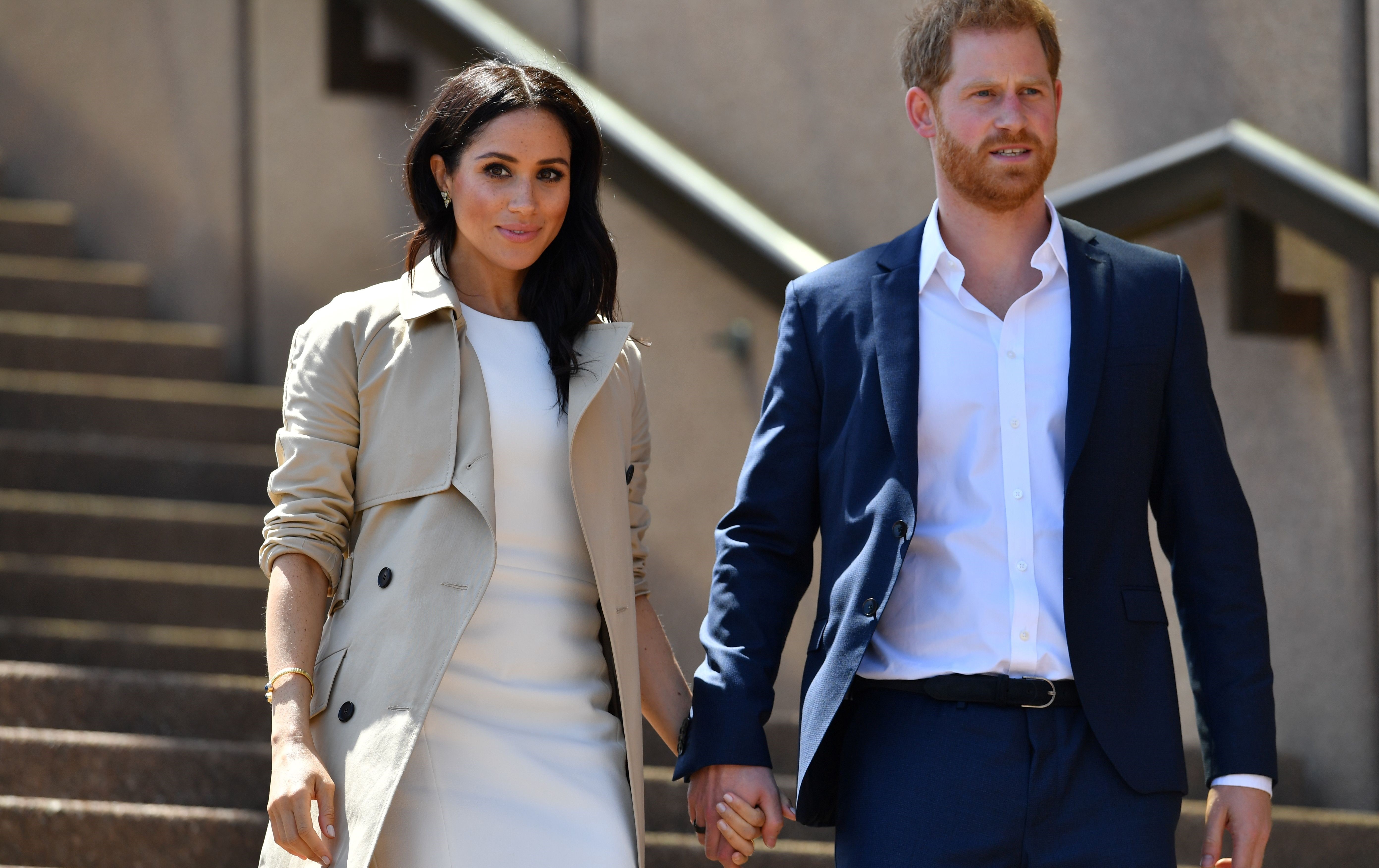 Meghan Markle and Prince Harry are working on various projects
After stepping down, Meghan and Harry went on to sign production deals with streaming platforms such as Netflix and Spotify. They also have a book deal with Penguin Random House.
So far, the couple has only released one podcast episode for Spotify. Meghan also released a children's book called The Bench in June 2021.
Meghan and Harry are still working on content for Netflix. Meghan is producing a children's show about historical women, called Pearl. Meanwhile, Harry is working on a docu-series about the Invictus Games.
Harry is also writing a memoir, which will be published in 2022.
Meghan Markle and Prince Harry are 'under tremendous pressure' to succeed, royal expert says
RELATED: Meghan Markle and Prince Harry Have Become 'Palace Pariahs,' Critic Says
Because the Sussexes fought to leave the royal family and go their own way, royal expert Duncan Larcombe believes they cannot afford to fail in their new career path.
"With these deals, there's tremendous pressure on Harry and Meghan to deliver and make a success of their life in America," Larcombe said, according to Closer Online.
He added, "They've caused such an uproar – for both the royal family and in the media – that they don't really have the option of failing. It would be the ultimate humiliation. If Netflix aren't happy and the production doesn't get the audiences that they're expecting, they won't give them another contract."
Larcombe also noted that Meghan and Harry are now competing in "the commercial world," which is "cut-throat."
Meghan Markle and Prince Harry are 'trapped' in their lifestyle
RELATED: People Are 'Fed Up' With Meghan Markle and Prince Harry Complaining From Their $14-Million Mansion, Critic Says
After Meghan and Harry stepped down, the couple started speaking to the press about grievances they have against the royal family. This reportedly caused them to be estranged from Harry's relatives.
According to Larcombe, although the couple has found freedom in California, they are also "trapped" in a way.
"If freedom is being able to say what you want, when you want, to whoever you choose to speak to, then Harry has found a degree of freedom," Larcombe explained. "But if freedom is having good will behind you to live in peace, being able to live life as you want it or being at peace with the people you've rowed with, then freedom has not been achieved."
Larcombe added, "It's backfired. Harry and Meghan seem to have totally isolated themselves – they're more trapped than ever in this new life they've created."
Larcombe believes Harry will not "feel free and at peace" until he can "make amends with loved ones."