Meghan Markle and Prince Harry Won't 'Make Any Waves' in Their Oprah Interview, Former Palace Spokesman Says
Meghan, Duchess of Sussex and Prince Harry, Duke of Sussex are gearing up for an exclusive interview with Oprah Winfrey. What will they say? Will they discuss their Valentine's Day pregnancy announcement? Meghan's recent win against Associated Newspapers? A former royal spokesperson says it's not likely they'll make any bombshell statements.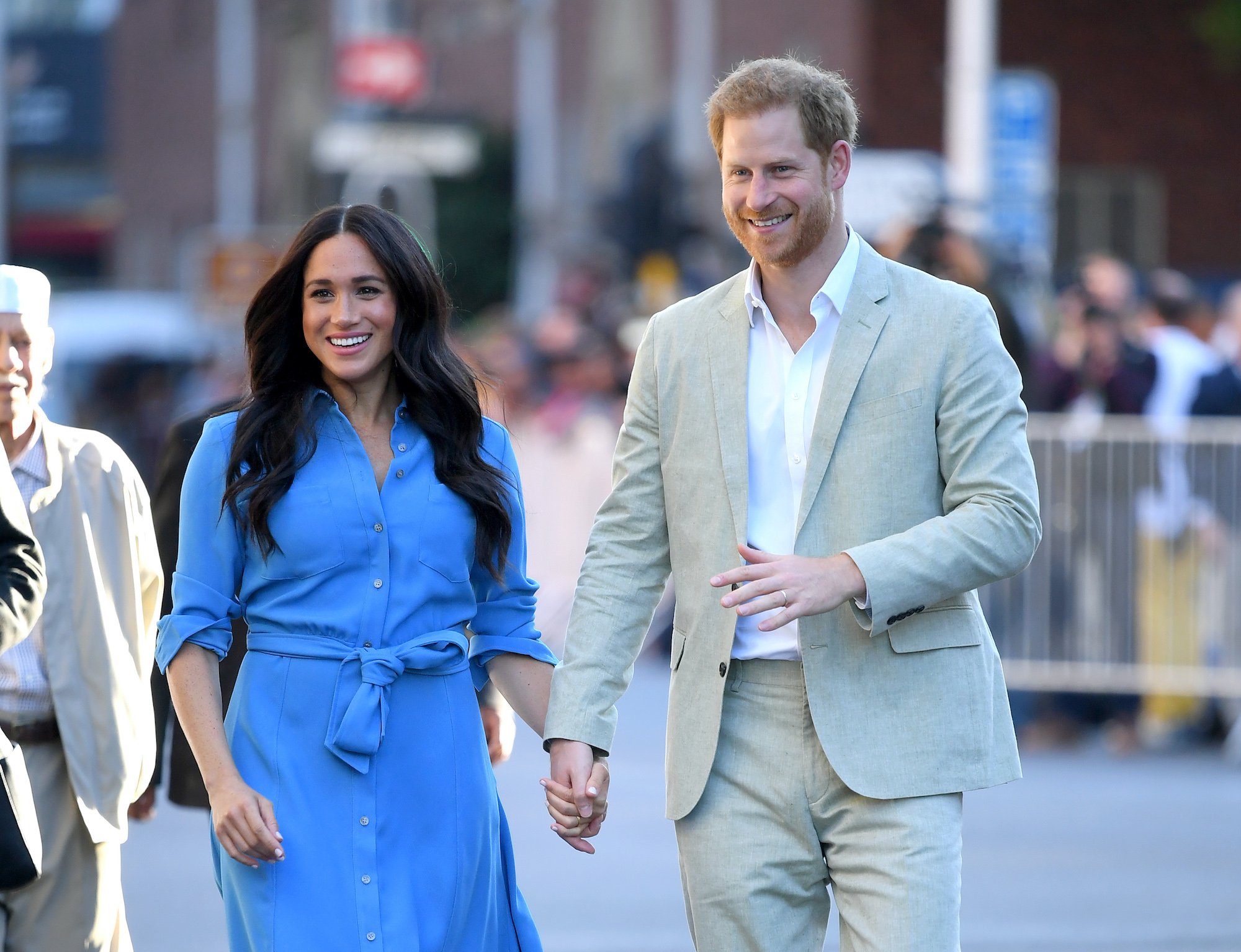 This marks the Sussexes first exclusive interview since 2019
The last time Meghan and Harry gave an exclusive interview happened in 2019. They gave their friend, journalist Tom Bradby, access to them during a royal tour of South Africa. It became the ITV documentary, Harry & Meghan: An African Journey. At the time, the Sussexes hadn't yet announced their plan to step down as senior royals. That wouldn't come until January 2020. 
When Meghan and Harry spoke with Bradby, they'd been under intense scrutiny in the glare of the royal spotlight. Meghan, often the target of racist comments, told Bradby she wasn't OK and that it was especially hard to deal with as a new mother.
She later shared in a 2020 podcast interview, she'd been "exhausted" from the royal tour and taking care of her and Harry's son, Archie Harrison Mountbatten-Windsor. I "just answered honestly," she added.
As for Harry, he spoke with Bradby about the rumored rift between him and his older brother, Prince William, Duke of Cambridge. The 36-year-old also opened up about the painful memories of his late mother, Princess Diana, saying they come "flooding back" every time he hears the click of a camera. 
RELATED: Prince William 'Should Address' Rift Between Him and Prince Harry Publicly, Royal Author Says
Related post url: 
Meghan Markle and Prince Harry won't 'make any waves' in the interview
It's not clear whether Harry and Meghan discussed the Winfrey interview with Queen Elizabeth II or anyone else in the royal family before agreeing to it. Now that they're no longer senior members of "the firm," Meghan and Harry don't technically have to let the royal family know what interviews they're doing and when. According to former Palace Spokesperson, Dickie Arbiter, the sit-down with Winfrey won't be filled with shocking comments from the couple.   
"Meghan is very smart and I suspect this is more about getting their message out about what's next for them and what they are going to do in LA," Arbiter told Vanity Fair in February 2021. "Harry and Meghan aren't going to make any waves, it's not worth them upsetting the apple cart."
Although, Harry and Meghan are close with Winfrey. They are neighbors in California and friends. Plus, Harry and Meghan are said to be spending 90 minutes on the interview. 
RELATED: 11 Times Prince Harry and Meghan Markle Showed PDA
Related post url: 
How to watch Meghan Markle and Prince Harry's Oprah Winfrey interview
Meghan and Harry's interview with Winfrey is scheduled to air on March 7, 2021. Almost exactly a year after the couple made their final appearance as senior royals when they attended an awkward Commonwealth Day service at Westminster Abbey. The TV host will begin talking to Meghan about marriage, parenting, work, and life in the public eye. Then Harry will join them to discuss their relocation to the U.S. and their future plans. 
Watch the interview March 7, 2021, at 8 p.m. ET on CBS.