Why Meghan Markle and Prince Harry's Cut Ties With the Monarchy After Wanting to Be '1 Foot in, 1 Foot out,' According to a Royal Author
Meghan, Duchess of Sussex and Prince Harry, Duke of Sussex walked away from their royal roles and are now living in California. It's been 6 months since they officially confirmed they wouldn't be returning to royal life and more details are being revealed about their exit. According to royal author Omid Scobie, the Duke and Duchess of Sussex had specific reasons for cutting ties with the firm despite their initial hope to be "one foot in, one foot out."
Meghan Markle and Prince Harry wanted a 'one foot in, one foot out' royal existence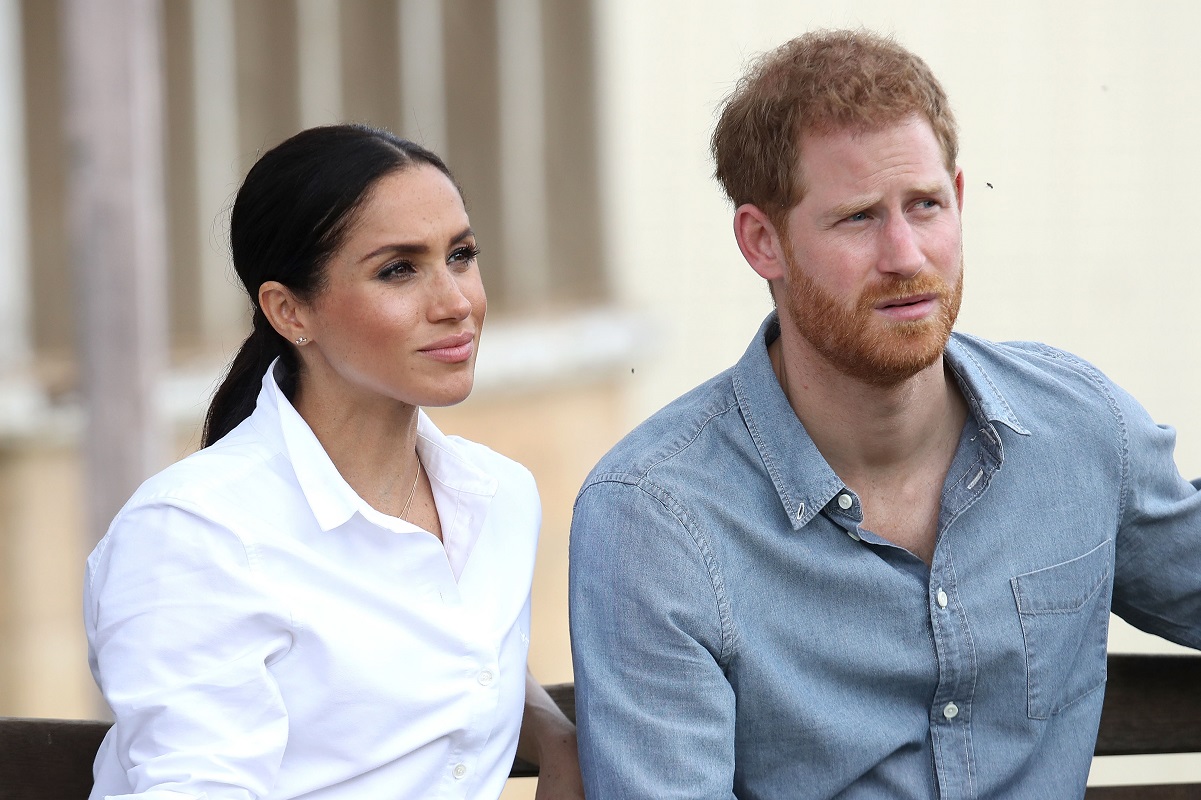 After Meghan and Harry announced their intention to step back from their roles as senior royals in January 2020 the details had to be worked out with Queen Elizabeth II. Harry sat down with his grandmother and other members of the royal family to discuss specifics in what some called the "Sandringham Summit."
As they noted in their official announcement Meghan and Harry wanted to "carve out a progressive new role" while continuing to support the queen and their royal patronages. But as royal reporter and Finding Freedom: Harry and Meghan and the Making of a Modern Royal Family co-author Omid Scobie told People in August 2021, their initial plan to have a "one foot in, one foot out" royal existence didn't happen.
Harry and Meghan completely cut ties with the institution including giving up honorary military titles and patronages.
Prince Harry and Meghan Markle cut ties with the monarchy because 'issues' would've come up regarding finances and business dealings
RELATED: Meghan Markle and Prince Harry Talked About Living in New Zealand Less Than 6 Months After Their Royal Wedding
Why did the couple ultimately decide to move forward without any connection to the firm? According to Scobie, the biggest sticking point for them involved how senior royals get paid. They earn money for carrying out official royal work via a grant that's funded by taxpayers. Therefore they're not allowed to earn additional income through other jobs.
"They knew that they had to change things, but what they had actually planned wasn't actually what was best," Scobie said, noting that they "tried to find a way to compromise."
Scobie continued, saying "But would that have enabled them to have that level of happiness and security that they have today? Probably not. Those ties to the institution would have still been strong and there would have constantly been issues about financial endeavors and the business decisions they made."
Meghan Markle and Prince Harry are moving forward with new projects
RELATED: Prince Harry's 'Breaking the 1 Royal Rule' With His Memoir, Royal Expert Says
"If we look at where they are now, they feel that it worked out in the best possible way in the end," Scobie said. "It's only now that they've found a life that supports their interests and enables them to focus on the things that are important to them."
What are Meghan and Harry doing now? They've got a number of commercial projects in the works. In 2020 they inked major deals with Spotify and Netflix. Meghan's working on a children's TV show called Pearl and Harry's gearing up for an Invictus Games docuseries.
So far in 2021, Meghan's released a children's book inspired by Harry and their son, Archie Harrison Mountbatten-Windsor. She also marked her birthday by launching a mentorship program for women returning to work. As for Harry, his mental health docuseries The Me You Can't See debuted on AppleTV+. He also announced a forthcoming memoir about royal life that's expected to debut in late 2022.