Meghan Markle and Prince Harry's Romance 'Started on Instagram', According to a Royal Author
Prince Harry and Meghan Markle have long since left their @SussexRoyal Instagram account behind but, according to royal author Katie Nicholl, before their first date Prince Harry and Meghan Markle both looked at each other's respective Instagram accounts.
Prince Harry, Duke of Sussex and Meghan, Duchess of Sussex might be members of the British royal family but even their romance involved Instagram. No, Harry didn't slide into Meghan's DMs or vice versa. Prior to their first date in 2016 the now husband and wife reportedly looked at each other's Instagrams.
Prince Harry and Meghan Markle were set up on a blind date by a mutual friend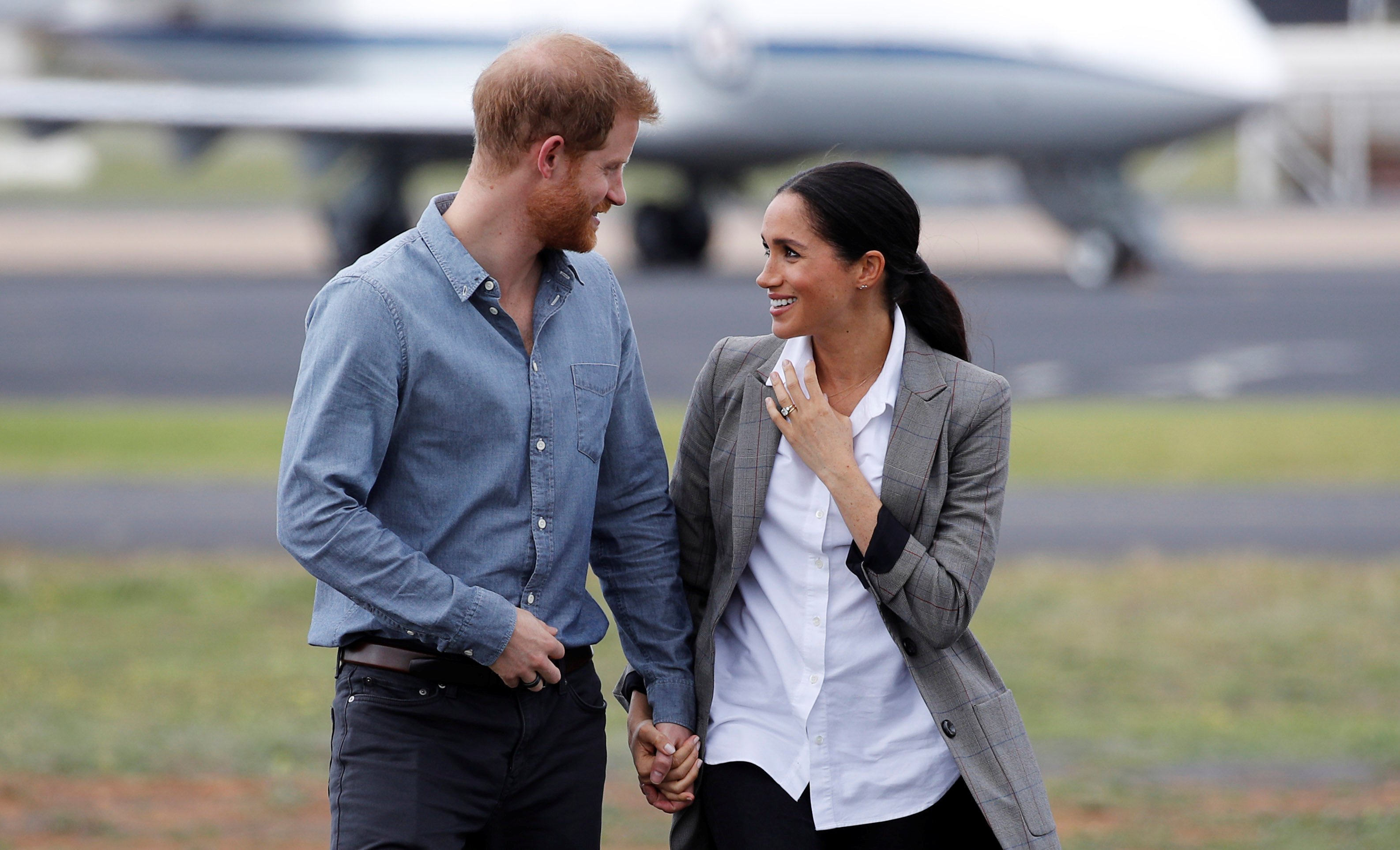 Harry and Meghan offered up some details on how they met following their engagement announcement in November 2017. The pair sat down for their first official interview together and told BBC they'd been set up on a blind date by an unnamed mutual friend. 
So who introduced Meghan and Harry? Some reports have named Harry's childhood friend Violet von Westenholz while others say it could've been fashion designer Misha Nonoo or Soho House's global membership director Markus Anderson. 
Introductions aside, July 2016 marked Meghan and Harry's first date at Soho House's Dean Street Townhouse in London, England. They hit it off immediately. Harry later said he knew Meghan was "the one" by their second date. As for the former Suits star, Meghan said their shared passion for change made date two happen.
Meghan Markle and Prince Harry reportedly looked at each other's Instagram pages before their first date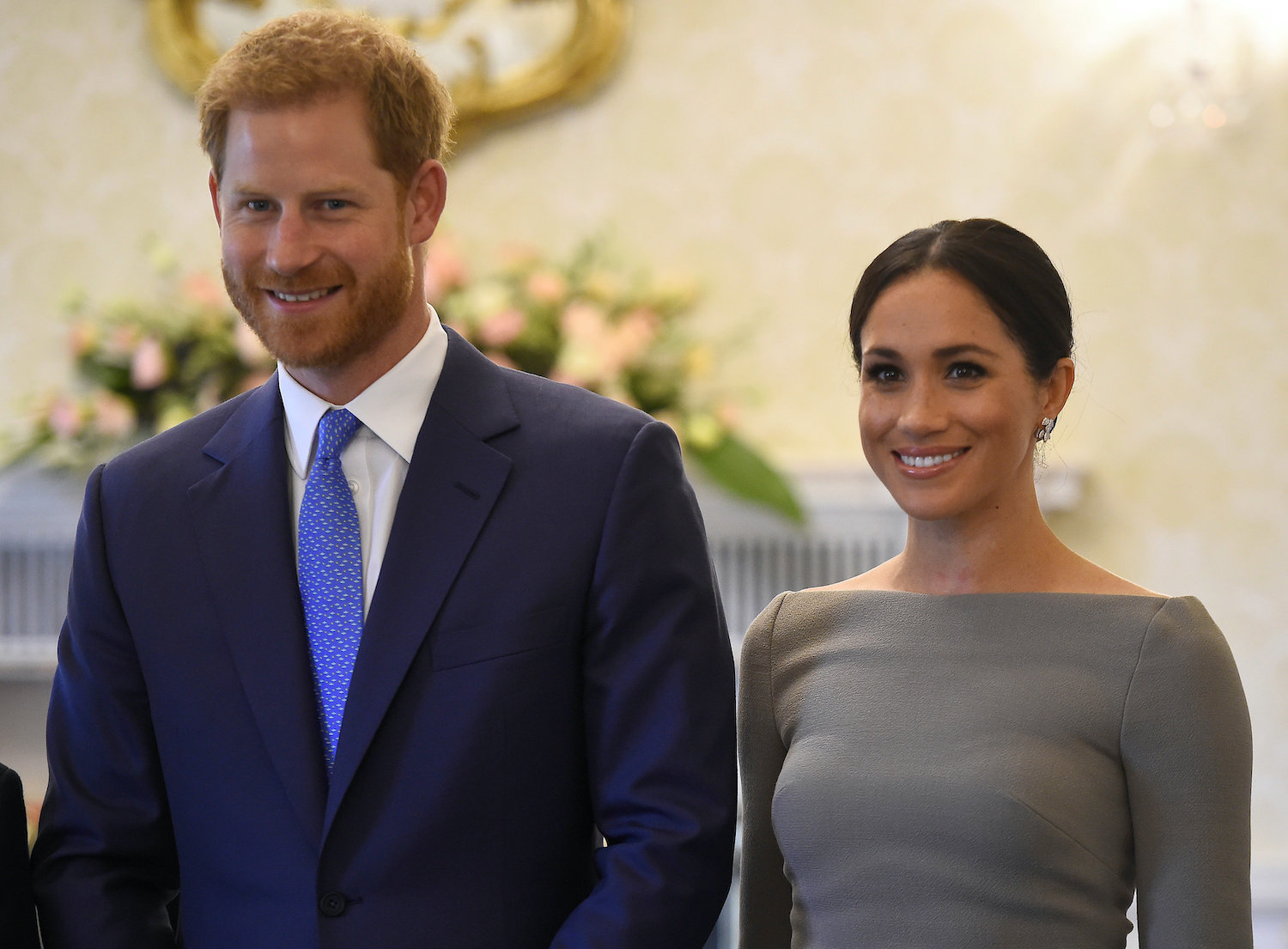 "Amazingly for a royal romance, it started on Instagram," royal expert Katie Nicholl said in the documentary, Meghan: Where Did It All Go Wrong?, according to The Sun. The author of Harry: Life, Loss, and Love continued, saying Harry and Meghan reportedly browsed each other's Instagrams before their mutual friend set them up.
Meghan had been on Instagram prior to joining the royal family but Harry? The 2020 biography Finding Freedom: Harry and Meghan and the Making of A Modern Royal Family revealed the 36-year-old's secret Instagram account @SpikeyMau5. Meghan began following the account in 2016, the same year she and Harry met.
Prince Harry and Meghan Markle liked that they didn't know much about each other when they first met
In their engagement interview, Meghan and Harry talked about knowing very little about each other when they started dating. Both described it as "refreshing." 
"Everything that I've learned about him, I learned through him. As opposed to having grown up around different news stories, or tabloids, or whatever else," Meghan said. "Anything I learned about him and his family was what he would share with me. And, vice versa. So for both of us, it was just a really authentic and organic way to get to know each other."
"It was hugely refreshing to be able to get to know someone who isn't necessarily within your circle," Harry added. " didn't know much about her, so to be able to start almost fresh, right from the beginning, and getting to know each other step by step." 
Harry and Meghan went on to get married in May 2018 before stepping down as senior royals in 2020. They now live with their children — 2-year-old Archie Harrison Mountbatten-Windsor and 3-month-old Lilibet "Lili" Diana Mountbatten-Windsor — in Montecito, California.