Meghan Markle and Prince William Are Reportedly 'Sticking to Their Guns' on Royal Rift — Despite that Harry Wants to Reconcile
Prince Harry and Meghan Markle stepped down from their roles as senior royals back in March 2020. Since then, the two have been living in California, where they've separated themselves from the rest of the royal family. Harry has returned home twice since the couple's move, but Meghan has yet to be back in the United Kingdom.
One royal expert now reports that, while Harry wants to reconcile, his wife and brother are "sticking to their guns."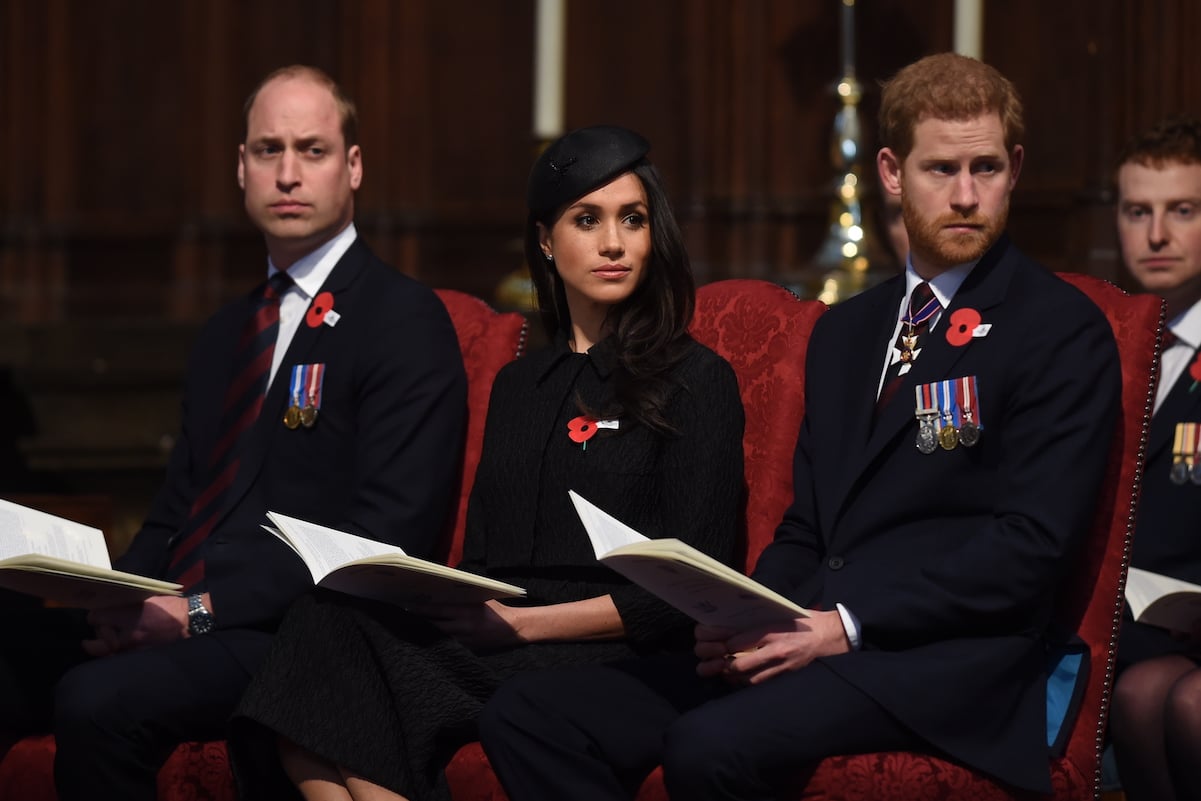 Prince Harry and Meghan Markle aren't on the best of terms with the rest of the royals
When Harry and Meghan first started dating, they were living a royal fairytale. However, things quickly changed when Meghan became the center of attention. The media began bashing her, and there were rumors that she had severed the close ties between Harry and William.
Harry later admitted that he and William had been taking some space from one another, but he did not indicate that it had anything to do with Meghan. Still, rumors suggested William had been unhappy with how quickly Harry had moved in his relationship.
As the rumors continued, Meghan and Harry dipped out of the limelight in late 2019; they spent six weeks under the radar in Canada, and upon returning, they announced their departure from the royal family.
The two later did a tell-all interview with Oprah Winfrey, which aired in March 2021 — and it reportedly didn't go over well with the royals.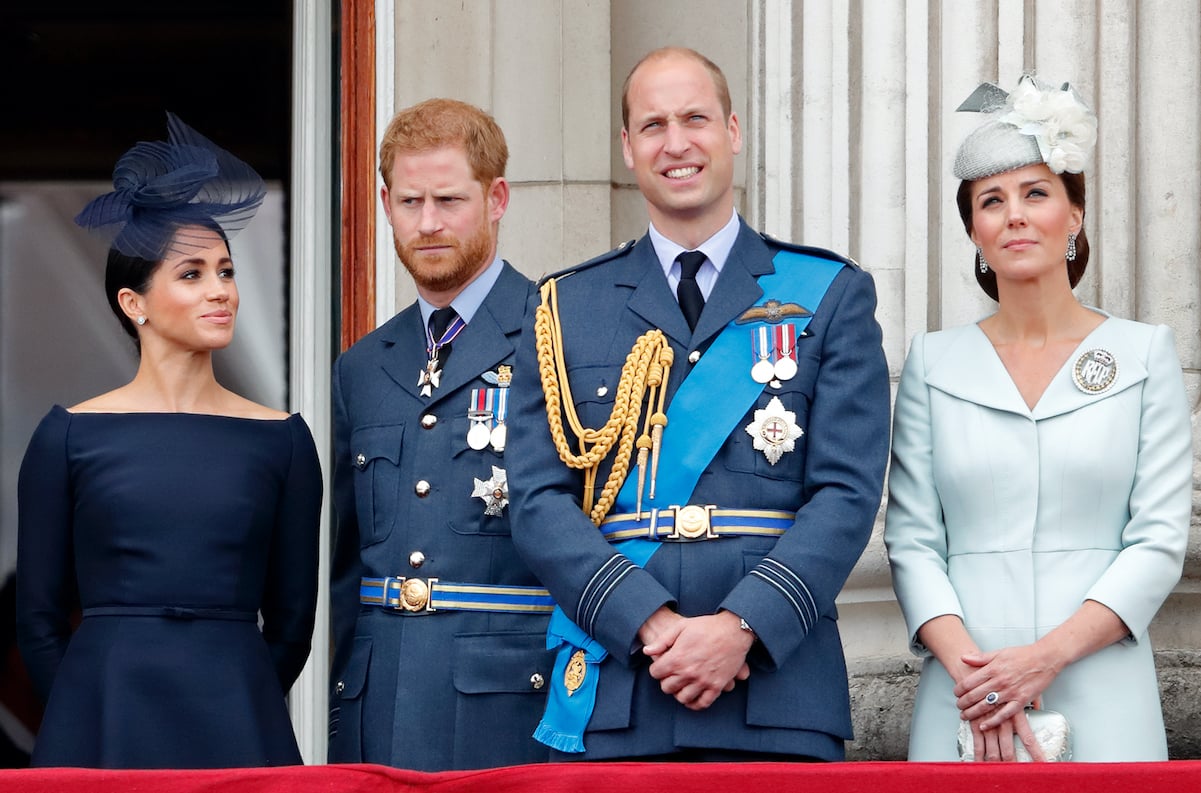 RELATED: Queen Elizabeth Just Subtly Showed Support for Harry and Meghan At a Major Event
One royal expert claims that Prince Harry wants to reconcile, but Prince William and Meghan Markle don't
Harry has returned to the UK twice since moving — once for his grandfather's funeral, and another for the unveiling of his mother's statue on royal grounds. However, Meghan has yet to return because she was pregnant during Prince Philip's funeral and is now at home with newborn Lilibet while Harry attends the statue's unveiling.
According to Newsweek, royal biographer Robert Lacey revealed in his book "Battle of Brothers" that both William and Meghan are "sticking to their guns" in the rift, despite that Harry wants the whole family back together.
""What's interesting is that on one side we've got William who doesn't seem prepared to concede anything, and on the other side, friends have told me that Harry wouldn't mind reconciling and then it's Meghan who is sticking to her guns on this issue," Lacey told Newsweek.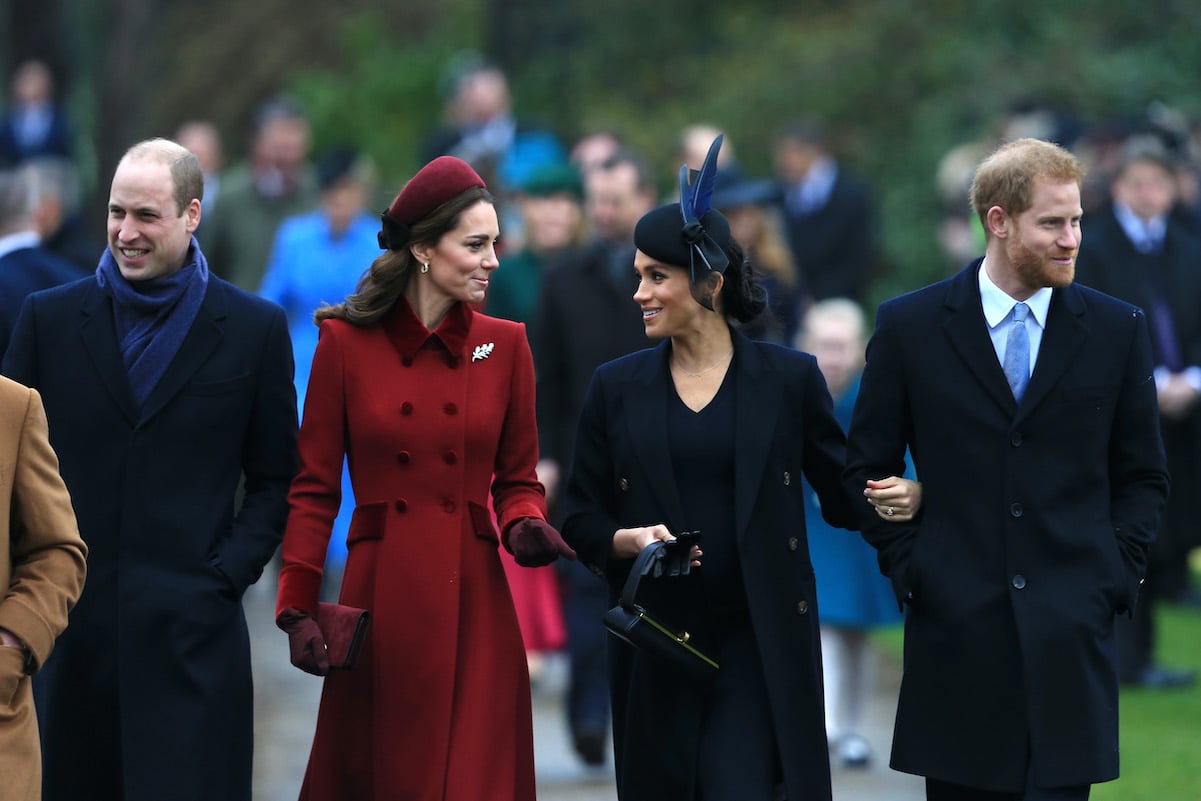 Neither the Sussexes nor the royal family has commented on speculation surrounding a reconciliation
Lacey says he heard words from "friends," but none of the royals have commented on the rumors of William and Meghan being hesitant to reconcile. Still, Lacey believes Meghan should admit fault for causing complications within the family.
"It's very regrettable that Meghan doesn't withdraw just a little. Why can't she say it was the pressure?" Lacey added.
Not everyone agrees, though. Many people are on Meghan's side of the rift, suggesting that she was merely trying to build a life different from the rest of the royal family. Plus, Meghan was berated by the media for being an American, an actor, and having already been married. Still, she found herself at the center of bullying rumors, which also reportedly antagonized the rift between William and Harry. It remains unclear what truly happened in regard to the bullying accusations.