Meghan Markle Is Purposely 'Keeping a Low Profile' In Wake of Royal Exit
Meghan Markle has been flying under the radar on purpose since the royal departure.
Prince Harry and Meghan Markle are officially out of the royal family. Though they'll always be related to those at Buckingham Palace, they no longer have any professional ties to the family. And now that they're on their own, Meghan is reportedly trying to keep a low profile until the news of the couple's exit dies down a bit.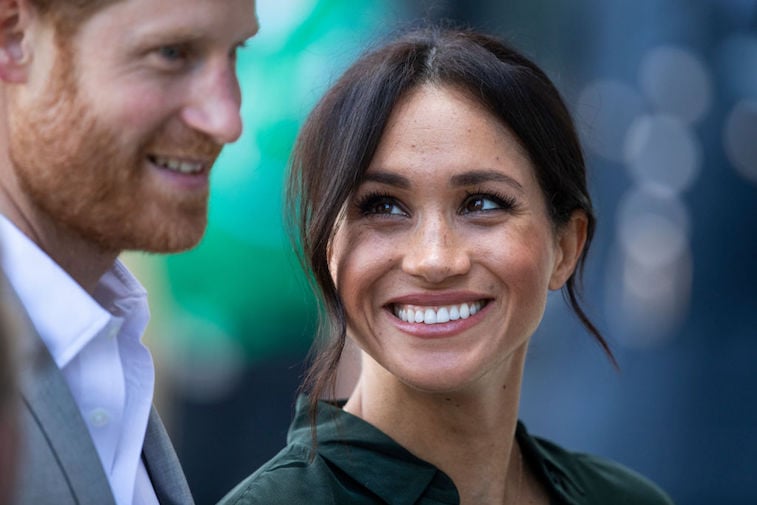 Meghan and Harry's exit was a long time coming
As soon as Meghan and Harry started dating, the drama started. And when the two wed in 2018, things didn't get any better. Meghan and Harry found themselves in the middle of a media storm — and Meghan was the one mainly at the center of it. The Duchess of Sussex constantly received a bad reputation from the media, which made it difficult for her to be accepted by the public.
With neither the public nor the media on her side, life as a royal became increasingly difficult. Harry did his best to defend his wife, but it was often to no avail. After taking a six-week hiatus from royal life late last year, the two ultimately decided it was time to leave the family.
The two are reportedly enjoying the simple life in Canada
Harry and Meghan announced their departure in early January, and fans around the world were shocked. But ultimately, after ironing out a few details, the royals had the support from their family to lead a more private life. They settled down on Vancouver Island in British Columbia, Canada.
Since then, those close to Harry and Meghan say they've been living a much simpler, more relaxed life. "They go for long walks, they do yoga, and Meghan cooks. They are real homebodies who love to chill out with Archie and the dogs," a source told People. Harry reportedly stops at the local sandwich shop often to get food for Meghan and himself.
Meghan is 'keeping a low profile' on purpose
There was a lot of fanfare surrounding the couple's departure, and there still is. The two have clearly been trying to keep things quiet; they haven't been posting to social media nearly as much as they did while they were working royals.
"[Meghan is] keeping a low profile while things settle down," the source told People. It will likely be a while before the dust settles, but for now, Meghan and Harry are adjusting to a new normal.
It's unclear what the couple's next steps are
There were recently rumors that Meghan and Harry were planning to move to Los Angeles this summer in order to be closer to Meghan's mother, Doria Ragland. Though the rumors haven't been confirmed, it would make sense if they wanted some family around. Harry left behind all of his friends and family for Meghan, so they might as well start a new life closer to hers.
The couple's official next steps remain unknown. There have also been reports that the two are house hunting in Canada (they're currently renting a $14 million mansion). Time will tell how things play out for the former working royals.