Meghan Markle Reportedly Has a Long History of Ghosting People
In the current times, the public knows and loves Meghan, Duchess of Sussex. However, her journey in the spotlight has been a lengthy one.
Meghan's journey began with the art of acting. She appeared in popular films such as Get Him to the Greek and Horrible Bosses. Meghan is best know-known for her acting performance in the popular television series Suits.
More recently, since her marriage, Meghan has been in the headlines and media for her role as Duchess of Sussex. Meghan and her work inspire women all over the world. However, her fans were interested to hear about a time before any of this took place.
What is 'Shahs of Sunset' star Nema Vand's connection to Meghan Markle?
The star of the reality television series Shahs of Sunset recently revealed that he and Meghan used to be very close friends. Vand was recently featured on an episode of Reality Life With Kate Casey when he explained their intimate and past connection.
Meghan and Vand both grew up in the LA area. It just so happened that Meghan's high school was one of the sister schools of the all-boys school Vand attended. As a result, the pair became good friends when they were teenagers.
The Bravo reality television star admitted that he remembered the now Duchess of Sussex as being a true catch during their high school days. In the podcast, he explained: "Meghan was amazing, a woman among girls. Everyone was in love with her. She was sweet, and very kind."
Though Meghan's career and image have skyrocketed since, overall, not too much has seemed to change. Meghan still seems to dazzle the world the way she did with her peers in high school. Her good looks, charming personality, and ambitious career are just a few reasons so many people love her.
What memory of Meghan Markle did Nema Vand share in a recent podcast?
RELATED: Prince William and Kate Middleton Reportedly Miss Prince Harry More Than Meghan Markle But Here's Why It's Normal
Vand was not shy to talk about a more intimate memory he shared with Meghan. When they were teenagers there was one moment that they had together that stuck with Vand to this day.
The famous celebrity shared: "We were at a party one time and she sat on my lap. She got nose to nose with me. For a 16-year-old guy, that is an emotional moment. She said to me in Farsi, 'You are so beautiful.' I asked her, 'How do you know Farsi?' She said, 'I learned it for you.' Then she walked away."
It was clear that it would be a memory that Vand would never forget. He even joked: "I like to hope Meghan Markle is watching 'Shahs of Sunset,' and I like to hope she tells that almost-make-out story as authentically as I do."
However, that wasn't the only reason Vand was hoping Meghan was listening.
What did Nema Vand reveal about Meghans' past and reputation?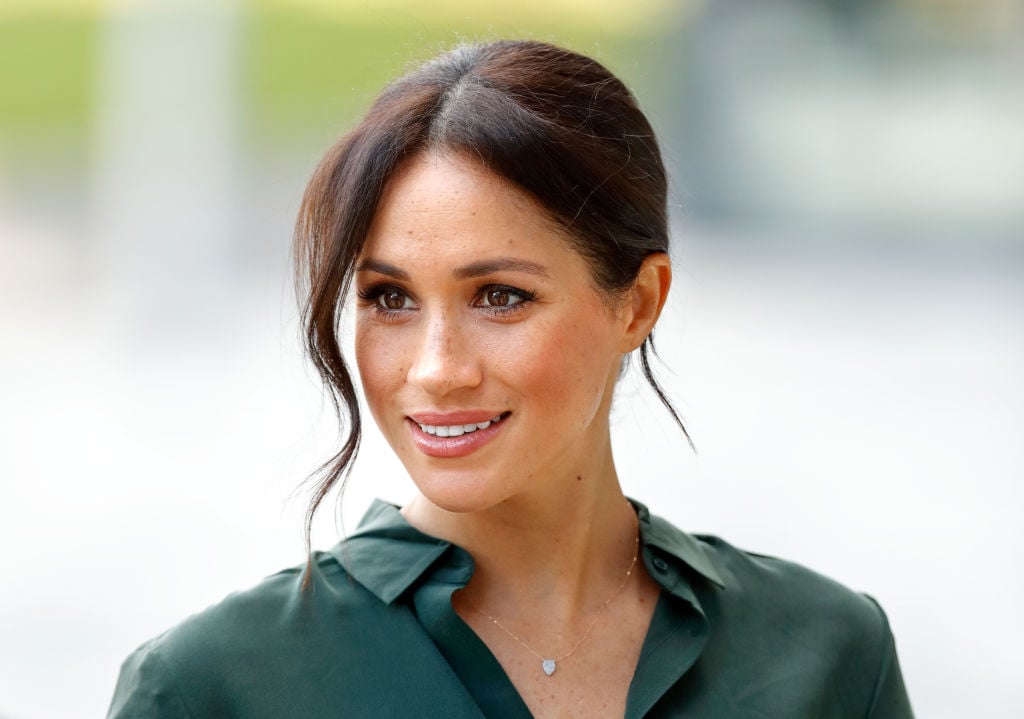 RELATED: Is Meghan Markle Going to be Gwyneth Paltrow's Biggest Competitor?
During the podcast, Vand reflected very fondly on Meghan and their times together. However, he was also very candid about a more complex piece of Meghan's past.
Apparently, the Duchess of Sussex had a reputation for ghosting people back in the day. Vand revealed the details of what went down with a mutual friend during his appearance on Reality Life With Kate Casey.
During the podcast, Vand explained, "My friend Gabe that I grew up with dated Meghan in high school and he says that after she got on 'Suits,' they were friends for years, and afterwards he said she kind of ghosted him. It really hurt his feelings. I got the sense Gabe really valued her friendship."
However, Vand didn't stop there. He was eager to use this opportunity to hopefully get through to his former friend. Vand followed up with: "Meghan, if you hear this, reach out to Gabe. You know who that is, and just right that ship."
Others have accused Meghan of ghosting him
Piers Morgan has repeatedly shared his tales of how Meghan allegedly ghosted him. In 2018, Morgan explained how the two connected: "I was on Twitter one day, and I love Suits, the show she was on in America. So I follow four of the stars of Suits, including Meghan Markle, and within ten seconds, she immediately direct messaged me, saying, 'I'm a massive fan of yours, this is great.'"
According to Morgan — Meghan has never addressed his claims — they grabbed a drink and she never spoke to him again. He told Heat magazine, reports MetroUK: "Meghan can come on (GMB) if she can explain to me why, after a year-and-a-half of being my buddy and tweeting people to say she was my buddy, she then ghosted me."
And it's not just Morgan: Meghan's maid of honor in her first wedding to Trevor Engelson has shared a similar sentiment. Ninaki Priddy told the Daily Mail: "All I can say now is that I think Meghan was calculated — very calculated — in the way she handled people and relationships. She is very strategic in the way she cultivates circles of friends."