Meghan Markle Reportedly Has Secret Plans For Her Return to The UK in March
Meghan Markle and Prince Harry are returning to the UK before their exit from the royal family becomes official. The two are scheduled for multiple appearances at the beginning of March, with their departure from the monarchy going into effect on March 31. The royal family has already released a schedule for the couple's upcoming engagements, but sources believe Meghan, Duchess of Sussex, has a few secret plans of her own.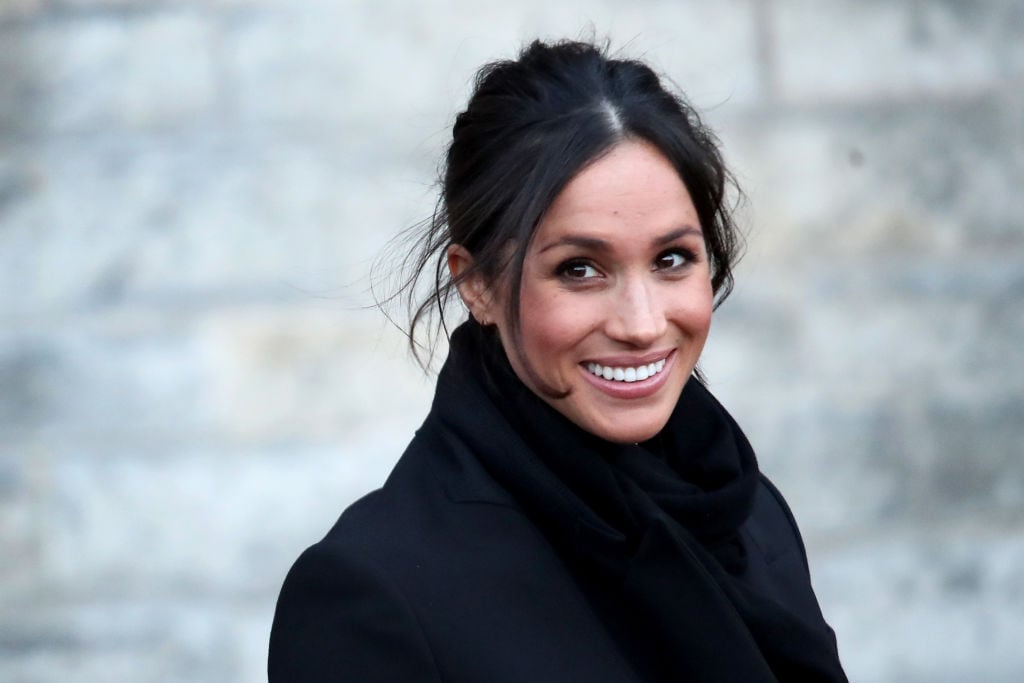 Prince Harry and Meghan Markle are set to return home
It has been a few months since Harry and Markle announced their exit from the royal family on social media. While their initial plans have changed, the Duke and Duchess of Sussex are stepping down as acting members of the royal family starting March 31.
Once that happens, they will no longer appear in public on behalf of Queen Elizabeth. They are set to review their exit strategy in 12 months, so things could change by then.
Before the pair bids the royal family adieu, they are set to return to the UK for one last round of royal engagements. This will likely be the last time we see Meghan Markle and Prince Harry mingle with other royals in public, at least for the next year.
Markle is scheduled to make appearances at a grand total of four events at the beginning of March. This includes the Endeavour Fund Awards (March 5), the Mountbatten Music Festival (March 7), an event for International Women's Day (March 8), and the Commonwealth Day service (March 9).
Markle has secret plans for when she returns to the UK
Outside of her scheduled engagements, sources claim that Markle is planning on making a few stops of her own when she returns to the UK in March.
According to Town and Country, a source says that the former actress has a "series of private engagements" scheduled. Markle is expected to announce these events after they are over on social media.
The insider did not reveal any details about these private events, but royal watchers were hoping to see Meghan Markle appear at an upcoming British Vogue engagement. The event is scheduled to take place on March 7 and will feature the likes of Salma Hayek.
Unfortunately, Markle is already booked for the Mountbatten Music Festival that day and will likely not appear alongside Hayek.
Harry also has a few engagements that are not on the official schedule. This reportedly includes a stop in Scotland to promote his project, Travalyst.
Harry and Meghan voice frustration over Megxit
While fans wait to see Harry and Markle return to the royal spotlight, the couple recently released a statement confirming their official exit from the monarchy.
On their website, the pair told fans that they wanted to release a statement earlier but were forced to remain silent until all the details were ironed out. Prince Harry and Meghan Markle also expressed some displeasure in how the negotiations concluded and admitted that they wanted to continue working as part-time royals.
"The preference of The Duke and Duchess of Sussex was to continue to represent and support Her Majesty The Queen albeit in a more limited capacity, while not drawing on the Sovereign Grant," they stated.
The Sussexes pointed out how other members of the royal family are allowed to work in the professional world and retain their royal status. Although they did not mention them by name, they were clearly referencing Princess Beatrice and Princess Eugenie, both of whom have careers outside of their royal duties.
Prince Harry and Meghan Markle ditch their royal titles
In their official statement, Harry and Markle also confirmed that they will no longer be using their royal titles in public. The two technically still have their HRH styles, but Queen Elizabeth has prohibited them from using them unless they return.
The most significant consequence of this decision is that Prince Harry and Meghan Markle will not be allowed to continue working with their charitable organization, Sussex Royal. The pair launched the company last year after splitting from Prince William and Kate Middleton's organization, The Royal Foundation.
Prince Harry and Meghan Markle are expected to launch a new foundation this year, which will likely be headquartered in their new home in North America. The two are currently living in Canada, though there has been a lot of talk about them moving to Los Angeles or even New York City.