Meghan Markle Was Reportedly 'Put in Her Place' Once by Kate Middleton's Staff, Author Claims
There have been claims of Meghan Markle clashing with Kate Middleton's staff over the years. One author allegedly that Meghan once felt 'put in her place' by someone who worked for Kate.
After Meghan Markle joined the royal family in 2018, many negative stories about her appeared in the press. For example, there were reports of problems occurring between the Duchess of Sussexes and her staff members.
According to a royal author, Meghan also allegedly had problems with Kate Middleton's staff. In one instance, the author reported that Meghan was "put in her place" by someone who worked for Kate.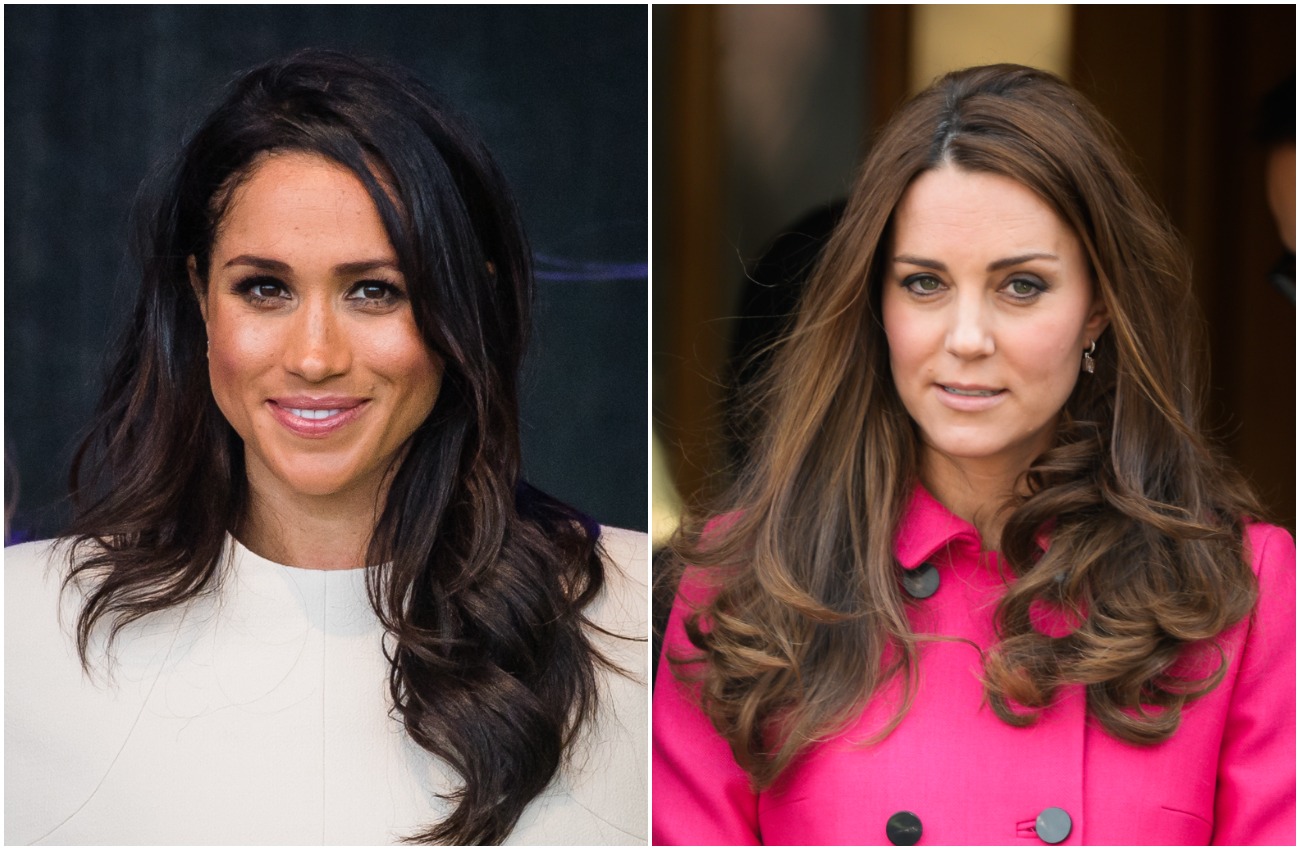 Meghan Markle was accused of bullying by staff members who worked with her
In early 2020, Meghan and Prince Harry stepped down as senior royals and moved to the United States. A year later, British news outlet The Times published a report with claims that palace staffers experienced bullying at the hand of the duchess when she was still a working royal.
One claim was made by the Sussexes' former press secretary Jason Knauf. In an email written by Knauf, he alleged that Meghan caused two assistants to leave the workplace.
"I am very concerned that the Duchess was able to bully two PAs out of the household in the past year," Knauf wrote. "The treatment of X* was totally unacceptable."
Knauf added, "The Duchess seems intent on always having someone in her sights. She is bullying Y and seeking to undermine her confidence. We have had report after report from people who have witnessed unacceptable behaviour towards Y."
Other sources alleged that palace staffers felt "humiliated" and "completely destroyed" by Meghan.
Meghan Markle was once 'put in her place' by Kate Middleton's staff, an author claims
According to author Tom Quinn, sources from Kensington Palace have opened up about an incident in which Meghan felt "put in her place" by Kate Middleton's staffer.
"Meghan and Harry were living in what's called Nottingham Cottage and it's probably the only bit that you genuinely really could say, is actually quite small," Quinn told the Daily Star. "And so, I think that reminded Meghan that she was, as it were, second place or as the runner-up. So, when Harry and Will got together and sometimes Meghan and Kate as well, because there was this tension occasionally, famously Meghan slightly lost her temper with a member of Kate's staff in front of Kate."
Quinn shared that Meghan allegedly felt that a member of the Duchess of Cambridge's staff was not "giving her the sort of attention she deserved."
Quinn added, "Meghan asked this person, I know who it was, but I can't say because it will give away my source, who works for Kate who was basically asked to do something by Meghan and said, 'I'm really sorry I can't do that because I work for Kate'. And Meghan really felt she had been slightly put in her place, because if you become a Princess, you kind of assume that staff, when you ask them to do something, they are going to do it."
In response to the incident, Kate was reportedly "horrified" and "really upset," according to Quinn.
Meghan Markle's lawyer defends the duchess against bullying accusations
Meghan's lawyer, Jenny Afia, has defended the duchess against these reports of her mistreating staff.
In November 2021, Afia told host Amol Rajan in the BBC documentary The Princes and the Press, "This narrative that no one could work for the Duchess of Sussex, that she was too difficult or demanding a boss, and that everyone had to leave, is just not true."
Afia also defended Meghan while talking to Rajan on the BBC Sounds series Harry, Meghan and the Media. 
"Knowing her as I do I can't believe she would ever do that," Afia said. "I wasn't there at the time but it doesn't match my experience of her at all and I've seen her at very, very stressful times. That story is absolutely untrue that she is a bully. That said, she wouldn't want to negate anyone's personal experiences."