Meghan Markle Reportedly Showed Signs of 'Not Wanting to Be There' During an Event, Body Language Expert Says
A royal's main job is to work for the people. They often attend events to support charities and the government of their country. Meghan Markle did these things as well when she was a working royal from 2018 to 2020.
However, during one royal event, a body language expert noted that Meghan reportedly gave out signs of not being interested.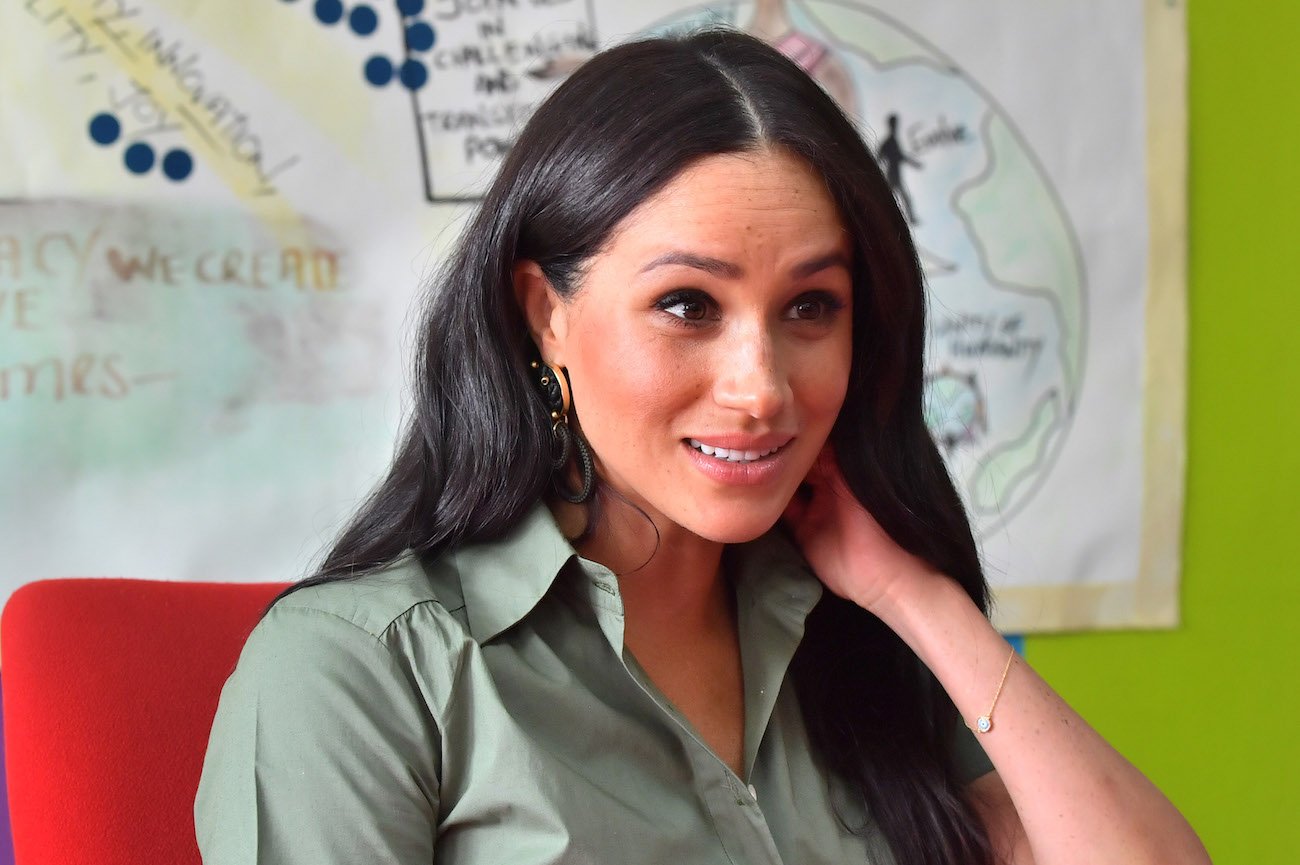 Meghan Markle attended many events as a working royal
Meghan joined the royal family in May 2018 after marrying Prince Harry.
As the Duchess of Sussex, Meghan acted as a patron for many charity organizations, such as those that support women's empowerment, animals, and mental health. For example, she helped publish a charity cookbook with women who were affected by the 2017 Grenfell Tower fire. Meghan also joined the Royal Foundation's Heads Together initiative to promote mental health conversations around the United Kingdom.
Additionally, Meghan traveled to other countries as a representative of the British royal family. She went to places such as Australia, Morocco, and South Africa, where she met with humanitarians and government leaders.
Meghan Markle showed signs of 'not wanting to be there' during an event, according to a body language guru
In October 2019, Meghan and Harry attended the WellChild Awards, which help support children with long-term illnesses. According to body language expert Jesús Enrique Rosas (also known as The Body Language Guy), in a video clip of Meghan talking to the award recipients, she displayed uncomfortable body language.
Rosas noted in a YouTube video that, at one point, Meghan showed smiles with "wildly different" intensities. He commented, "That's a sign that the person is trying to come out as nice and engaging. Sadly, the execution is all over the place and just raises suspicions."
In another part of the video, Meghan was in the middle of eye contact with another person when she tried to fix her hair. According to Rosas, Meghan almost blocked her whole face with her hand, which could be a sign that she was "not comfortable" and "wanted to be anywhere else."
Finally, another signal Meghan gave out was her "long blink." Rosas explained, "Long blinks are really easy to spot and they tell you that either you're becoming boring to the person or they are not paying much attention to you or they want to be anywhere else."
Prince Harry was more engaged in the conversation
During the same conversation that Meghan was reportedly bored with, Rosas noted that Harry's body language showed more engagement. 
When Meghan tried to signal to him that it was time to leave, according to Rosas, the Duke of Sussex seemed to acknowledge Meghan, but he also displayed signs that he was still interested in talking with the award recipient.
Rosas also alleged that this moment showed "power asymmetry" in their relationship.
"We have just witnessed that Harry picks up the body language signals of Meghan, but Meghan either doesn't pick up Harry's signals or she just doesn't care about them," Rosas said.