Meghan Markle Reportedly Used 1 'Manipulative Strategy' When 'Lying' in the Oprah Interview, Body Language Expert Claims
In early 2021, Meghan Markle shocked the world when she sat down with Oprah Winfrey for a tell-all interview. The Duchess of Sussex opened up about her life as a royal with many details that had never been heard before.
However, one claim Meghan made was later refuted. A body language expert recently analyzed this situation and accused Meghan of using a "manipulative strategy."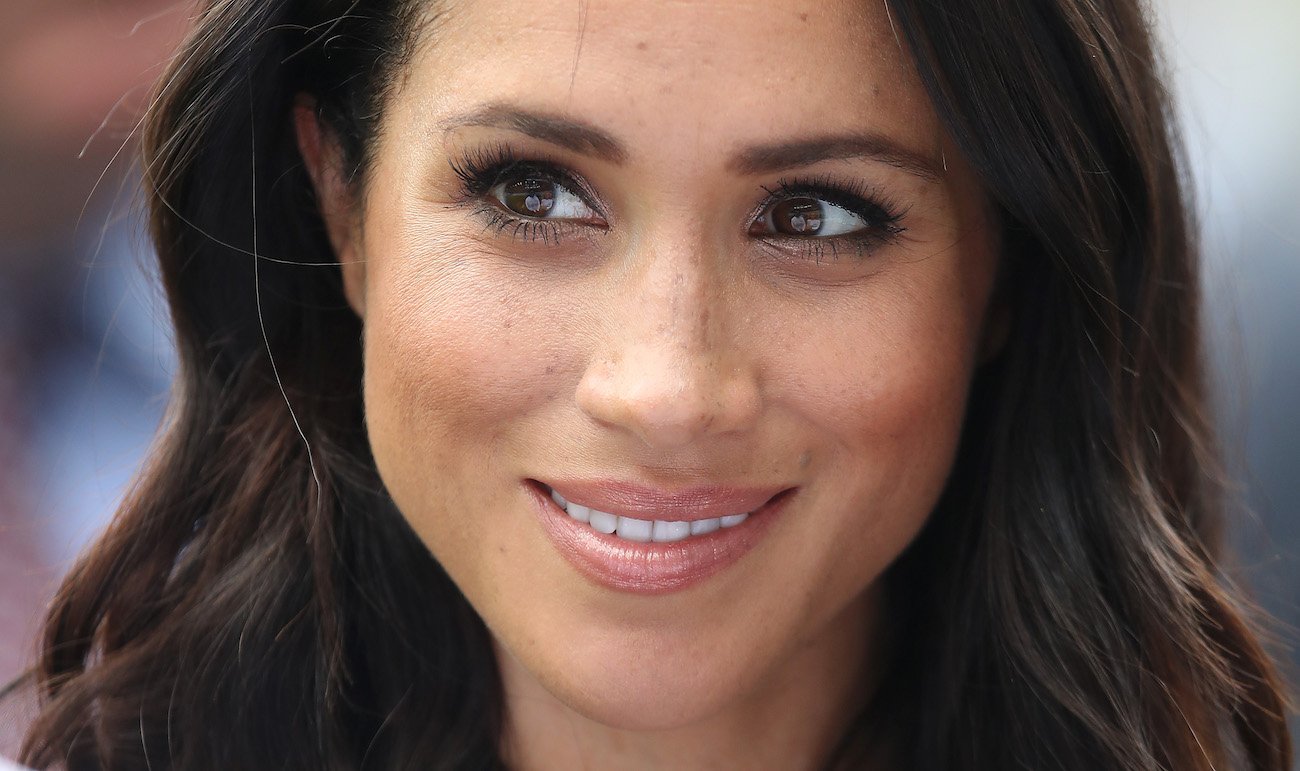 Meghan Markle made claims about her wedding that were later refuted
In one scene during the interview, Meghan and her husband, Prince Harry, sat in the couple's chicken coop with Oprah. There, Meghan told the TV host that, despite the world thinking their royal wedding was on May 19, 2018, the pair actually tied the knot "three days before" that.
"No one knows that, but we called the archbishop and we just said, 'Look, this thing—this spectacle—is for the world, but we want our union between us,'" Meghan said. "So the vows that we have framed in our room are just the two of us in our backyard with the Archbishop of Canterbury."
The archbishop in question, Justin Welby, later refuted Meghan's claim. He told Italian newspaper La Repubblica, "I met the Duke and Duchess of Sussex several times in a private and pastoral setting before the official ceremony on Saturday 19 May 2018. That day was the day of the marriage."
"If I had signed the certificate on a different day, I would have been committing a serious crime," he continued. "The marriage was celebrated on the 19 May. But I won't say what occurred in our other meetings."
A body language expert said Meghan Markle used 1 'manipulative strategy'  
Body language expert Jesús Enrique Rosas, who also goes by "The Body Language Guy" on social media, recently dived into this particular segment of the Oprah interview. 
According to Rosas' video on YouTube, there were four "signals" that Meghan was "lying" when talking to Oprah about her wedding—for example, when she touched her nose, blinked for a long time, raised her eyebrows, and had her palm open and facing up. Rosas noted that these "signals" do not necessarily indicate a person is lying when done by themselves, but when seen one after another, it can raise suspicions.
Rosas also accused Meghan of using a "manipulative strategy" calling double binding. He speculated that Meghan likely considered two scenarios before making the claim about her wedding: "One, the archbishop does not make any statement disproving her. And two, he disproves what she said as false."
Rosas noted that in both of these scenarios, Meghan could report a victory.
"In [the first] scenario, she managed to reinforce that aura of being special, of being a rebel that does not abide by the monarchy's customs and rules," Rosas said. Meanwhile, the second scenario would allegedly add more weight to Meghan's claim that "she was being attacked by this huge institution."
As a result, Rosas speculated that Meghan's claim about her wedding likely put the archbishop "in a very uncomfortable position."
Other parts of the Oprah interview were scrutinized as well
Meghan made several claims during the interview that got people questioning their validity.
For example, Meghan alleged that her passport and driver's license got taken away when she became a royal. However, onlookers questioned this claim simply because there were instances of her traveling overseas during this time period.
Additionally, Meghan claimed that she did not receive help for her depression when she was pregnant. However, Harry and a few other royals have been open about going to therapy for their mental health and even advocated for more mental health awareness in the United Kingdom, which leads onlookers to wonder if it was true that no one could have helped Meghan at all.