Meghan Markle Revealed Archie Could Have Had Another First Name
Meghan Markle and Prince Harry have a son named Archie Harrison. However, the duchess of Sussex recently shared that Archie could have had another first name.
In 2019, Meghan Markle and Prince Harry welcomed their first child—a son named Archie Harrison. Although many people are now used to this name, Meghan reportedly shared with someone recently that Archie could have had another first name.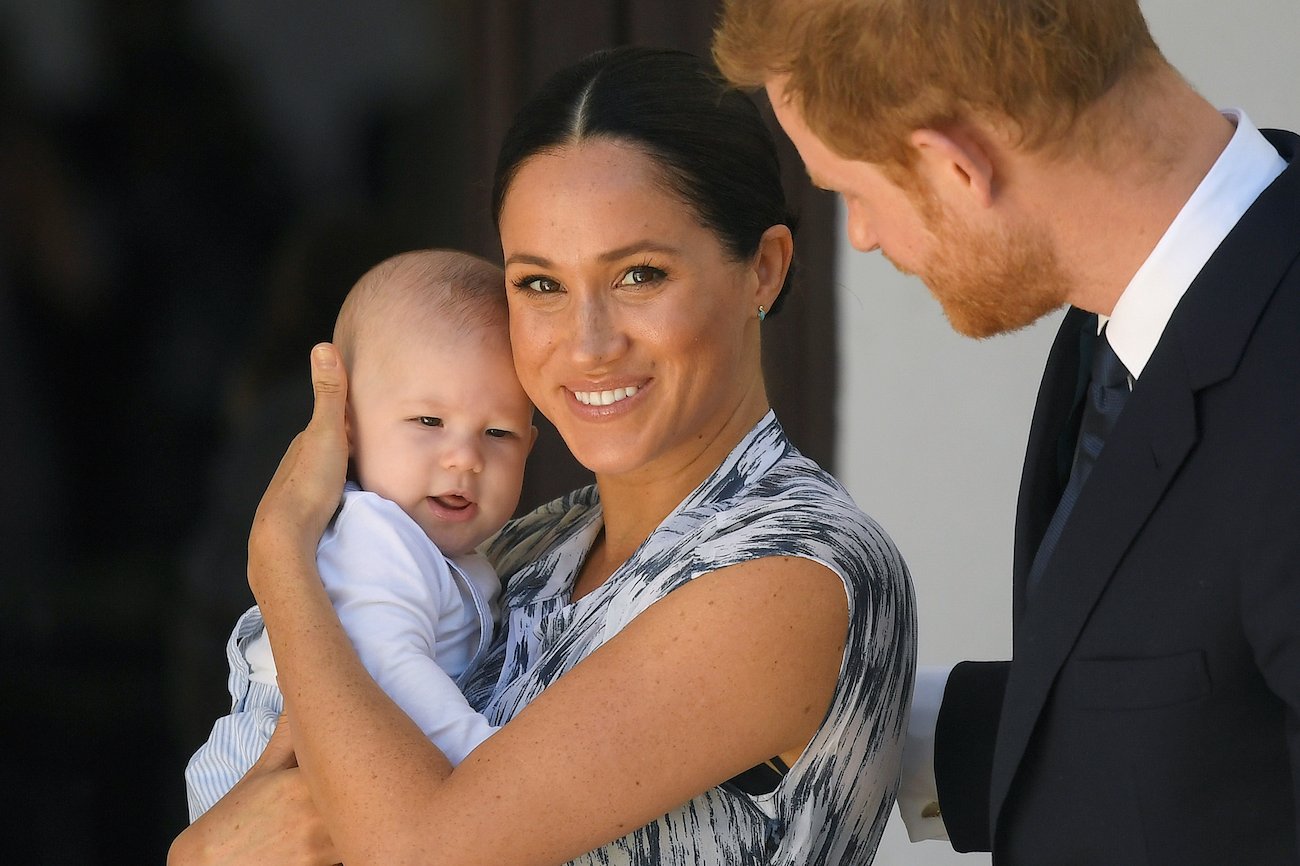 Some of Meghan Markle and Prince Harry's projects have names similar to Archie
The name Archie likely comes from the Greek word "arche," which means "source of action." And the Duke and Duchess of Sussex have used this name to inspire some of their career projects.
For example, Meghan and Harry's charity foundation is called Archewell, According to The Telegraph, the couple explained, "Archewell is a name that combines an ancient word for strength and action, and another that evokes the deep resources we each must draw upon. We look forward to launching Archewell when the time is right."
More recently, it was also announced that Meghan is working on a podcast called Archetypes. According to a teaser, the show will "dissect, explore, and subvert the labels that hold women back."
Meghan Markle revealed Archie could have had another first name
Meghan is currently in the Netherlands to promote the Invictus Games with Harry. There, she talked to Sherry McBain, a competitor representing the U.K. After McBain shared that her son's name is Harrison, Meghan had an interesting response.
"She was like 'Harrison, that's Archie's middle name', and [my wife] Mandy was like 'Yeah, I know,'" McBain recalled (via Daily Mail). "They were just having a chat because Harry and Meghan couldn't decide between Archie and Harrison for the first name."
McBain's son also got to participate in Meghan's book reading event. Additionally, Meghan complimented little Harrison on a drawing he made. 
Prince Harry shared Archie's career aspirations
Archie is turning 3 this year, and it seems he is showing some signs of having career aspirations. Harry revealed some of Archie's career goals in a speech during the opening ceremony of the Invictus Games.
"When I talk to my son Archie about what he wants to be when he grows up, some days it's an astronaut, other days it's a pilot — a helicopter pilot obviously — or Kwazii from Octonauts," Harry said (via People). "If you're laughing, then you've seen that."
He added, "But what I remind him is that no matter what you want to be when you grow up, it's your character that matters most, and nothing would make his mum and me prouder than to see him have the character of what we see before us today."
In an interview with Dutch children's news channel Kindercorrespondent, Harry also shared that one of his wishes is to create "a better world" for his kids.
"It's not going to be easy, but I will never, ever, ever rest until I as a parent have at least tried to make the world a better place for them, because it is our responsibility that the world is the way that it is now," Harry explained. "I don't think we should be bringing children into the world unless we are going to make that commitment to make it better for them."