Meghan Markle Reveals to Oprah Winfrey the 'Turning Point' in Her Relationship With Kate Middleton
Meghan, Duchess of Sussex addressed her relationship with her sister-in-law, Catherine, Duchess of Cambridge, during her Oprah Winfrey interview. The 39-year-old shared Catherine made her cry in the days leading up to her 2018 royal wedding to Prince Harry, Duke of Sussex.
Although the two have long since resolved the situation, Meghan said it marked a "turning point" in her relationship with the Duchess of Cambridge and her relationship with the British royal family at large.  
Meghan Markle told Oprah Winfrey Kate Middleton made her cry over 'flower girl dresses'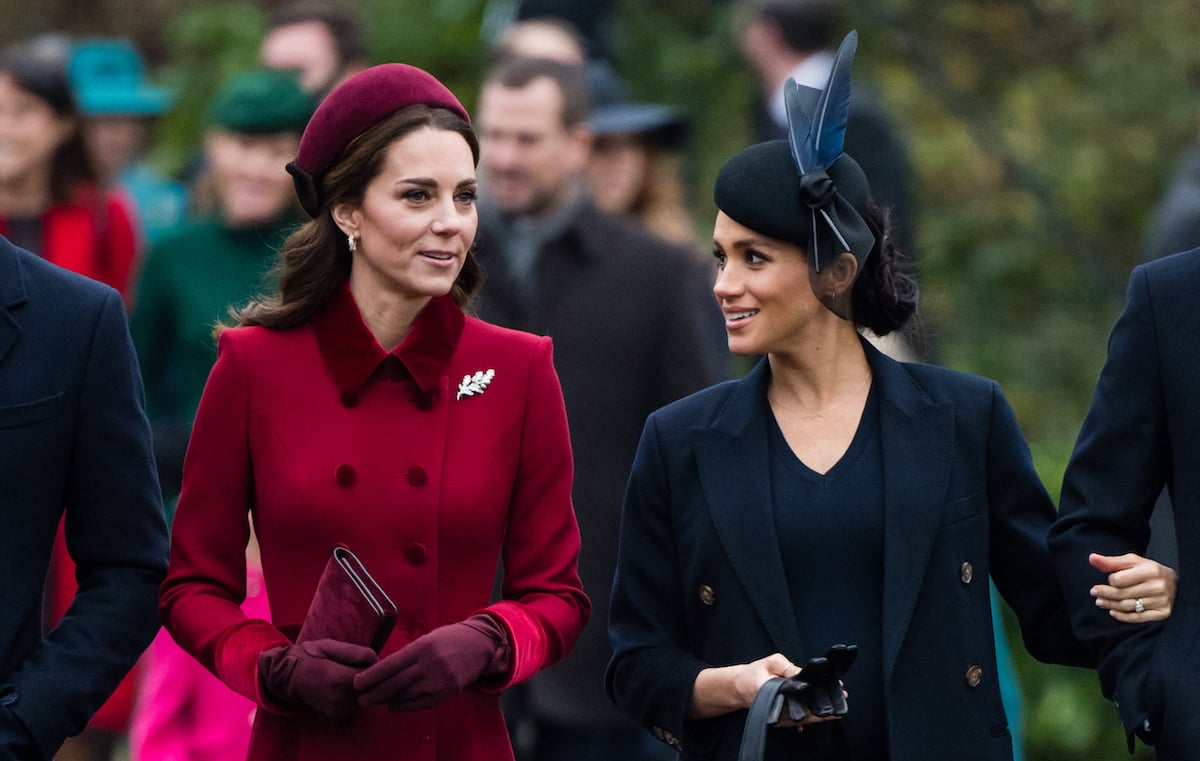 When Winfrey asked Meghan about tabloid reports that surfaced after her royal wedding about alleging she made Catherine cry before marrying Harry, she confessed the "reverse happened." The Duchess of Sussex explained she didn't want "to be disparaging to anyone" but she simply wanted to set the record straight. 
"A few days before the wedding, she [Catherine] was upset about something pertaining to … flower girl dresses. And it made me cry," Meghan said. 
Meghan, who is currently pregnant with her and Harry's second child, continued.
"It really hurt my feelings," she said. "And I thought in the context of everything else that was going on in those days leading to the wedding, it didn't make sense to not be just doing whatever everyone else is doing, which was trying to be supportive knowing what was going on with my dad and whatnot."
The Duchess of Sussex's father, Thomas Markle, didn't attend her and Harry's royal wedding, and her father-in-law, Prince Charles, walked her down the aisle at St. George's Chapel. 
Kate Middleton 'apologized' to Meghan Markle with a note and flowers
Meghan also told Winfrey Catherine apologized for bringing her to tears. In fact, she made amends in the same way she would, by taking responsibility for it. 
"It was a really hard week of the wedding, and she [Catherine] was upset about something," Meghan said. "But she owned it, and she apologized, and she brought me flowers and a note apologizing. She did what I would do if I knew that I hurt someone, to just take accountability for it."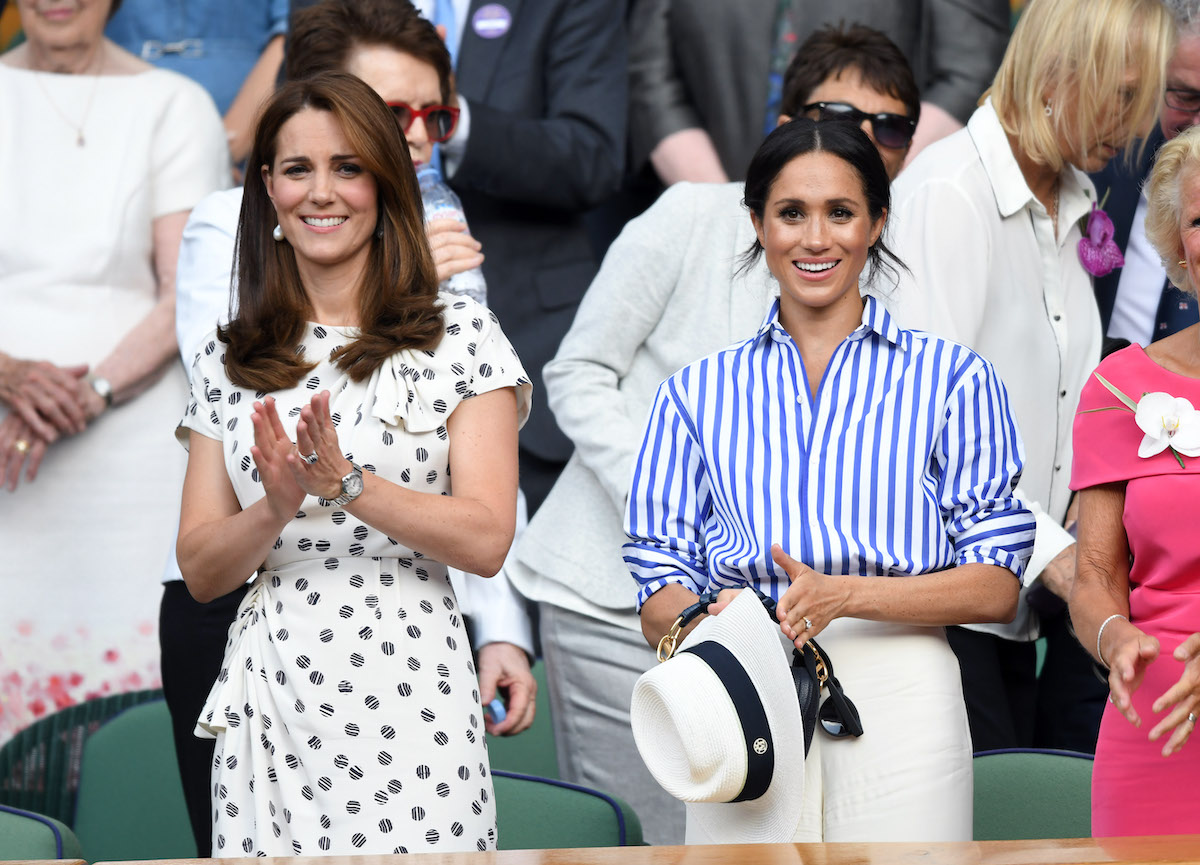 When reports later surfaced of Meghan making the Duchess of Cambridge cry, it marked a "turning point." From then on, things were different for Meghan. Specifically, how she was perceived in the press. 
Meghan Markle confessed it was 'hard to get over' being 'blamed' for something she didn't do
The Duchess of Sussex said the incident with her sister-in-law changed things with her and the royal family. The hardest part was being "blamed" for something she never did. 
"It wasn't a confrontation, and I don't think it's fair to [Catherine] to get into the details of that because she apologized and I've forgiven her," Meghan said. "What was hard to get over was being blamed for something not only I didn't do but that happened to me and the people who were part of our wedding going to our comms team saying, 'I know this didn't happen.'"
"I would've never wanted that to come out about her ever even though it had happened. I protected that from ever being out in the world," she added, saying that it was "the beginning of a real character assassination" in the press. 
Asked about the different position the press seems to take on her and her sister-in-law, Meghan said, "I don't know why" there's a different standard. "I can see why what layers were at play there … They seem to want a narrative of a hero and a villain."